Entertainer Visitor Visa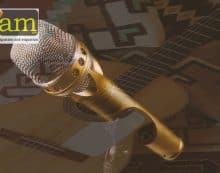 You can apply for an Entertainer Visitor Visa to the UK if you:
are an entertainer;
are from a country that's not in the European Economic Area (EEA) or Switzerland.
You must be coming to the UK to:
take part in one or more specific performances as an individual amateur entertainer or as an amateur group;
perform at a major arts festival or cultural event on the permit-free festival list;
take part in music competitions;
be part of the technical or support staff at the same event as a performer on an Entertainer Visitor visa, eg a sound engineer, tour manager or press officer.
You will only be able to accept payment during your stay:
for performing at an event on the permit-free festival list;
as prize money for taking part in a music competition.
To start your application, please complete our Free Immigration Assessment form and the Initial Immigration Enquiry or alternatively, book a free visit visa immigration consultation or…
Entertainer Visitor Visa
Full Consultation
: