US Residency: COVID Vaccines Required for Green Cards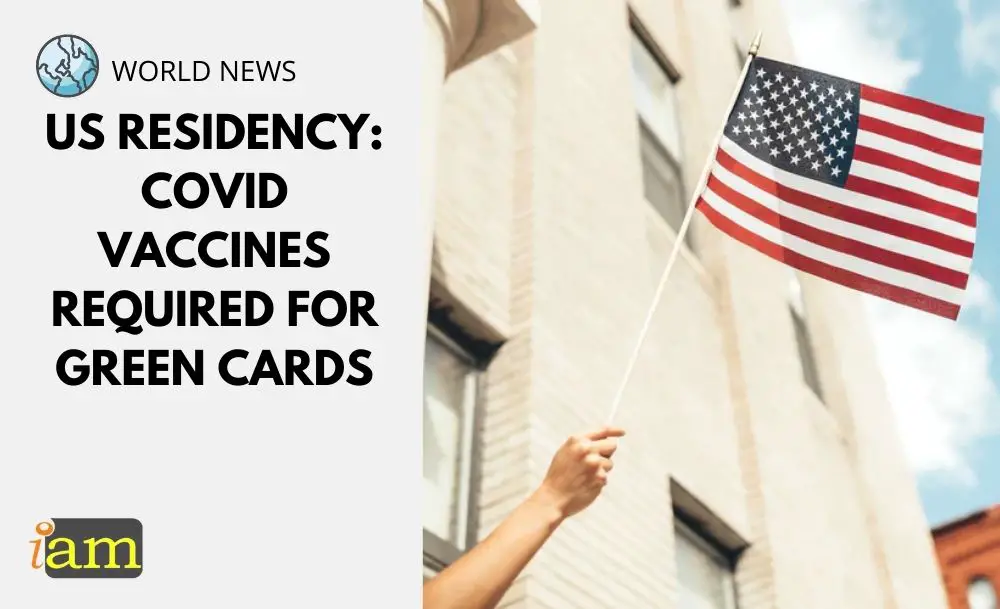 According to a new policy from the US Centers for Disease Control and Prevention (CDC), effective 1 October 2021, the COVID-19 vaccine is included on the list of vaccines required for applicants to obtain lawful permanent residence.
From 1 October, all green card applicants will need to get COVID-19 vaccinations to clear their immigration medical exam and obtain permanent residence. This vaccine joins a long list of the vaccines that are already required.
Green cards aspirants in the US as well as immigrant visa applicants applying at US embassies and consulates abroad have to meet the criteria.
COVID-19 Vaccines and Proof of Vaccination
Approved COVID-19 vaccines are those authorised for use in the United States or those listed for emergency use by the World Health Organization.
Since applicants are medically screened well in advance of getting a green card, a negative screening for COVID-19 at the time of the medical evaluation does not mean the applicant will be COVID-free when they eventually become a permanent resident. 
A combination of vaccination and routine infection control practices will provide the best protection from Covid-19 for applicants and US communities.

CDC statement
Acceptable proof of vaccination includes:
Official vaccination record
Medical chart with physician entries pertaining to the vaccination
Appropriate medical personnel attestation.
If the applicant attends the required medical exam unvaccinated, the process may be delayed as applicants must receive all doses of the COVID-19 vaccine before the medical exam can be completed.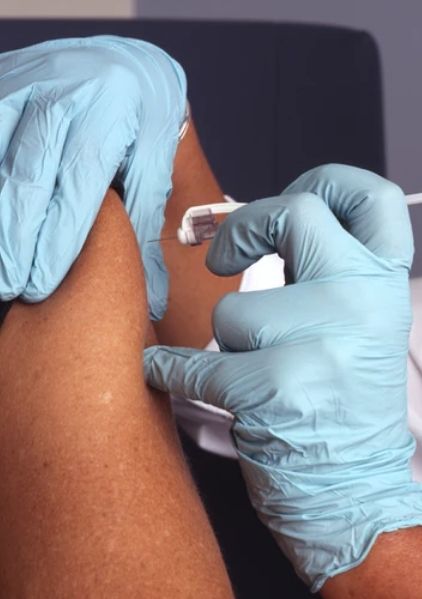 COVID Vaccine Exemptions
The CDC guidance lists the reasons for exemption from this requirement as follows:
Applicants who are too young to receive the vaccine
Applicants who have a medical contraindication to the vaccine
Applicants who do not have access to one of the approved COVID-19 vaccines
Applicants can also apply for a waiver of the vaccine requirement on religious or moral convictions grounds
Waivers based on religious or moral convictions are considered on an individual basis. USCIS will determine if an individual waiver is granted, not the civil surgeon or CDC.
Vaccine Refusal
If an applicant refuses one or more doses of a COVID-19 vaccine and is not eligible for a waiver, the designated physician will document that the vaccine requirements are not complete.  
As a result, the applicant will likely be deemed inadmissible and ineligible for lawful permanent resident status.
What are your opinions on this issue? Talk to us in the comment section below.
Check out the deals we have found below and tell us your travel plans.
Check out the offers and discounts from:
And because of the pandemic, don't forget to get your travel insurance, which will cover you for flight disruptions and pandemic related matters.
IaM can help with your visa application to the United States, the UK & other countries
If you need help with a US visa, a UK Visa, or visa to Europe, including help with appointment booking obligations, IaM can help. For more information and advice on US immigration, UK immigration law and US visa applications or if you need any help or assistance please, reach out to your Visa Coordinator at IaM.
Some of our posts include affiliate links. If you choose to purchase any of these products, we might get a small commission. For more information, check out our TOS.