USA Extends Land Border Closure With Canada and Mexico Until September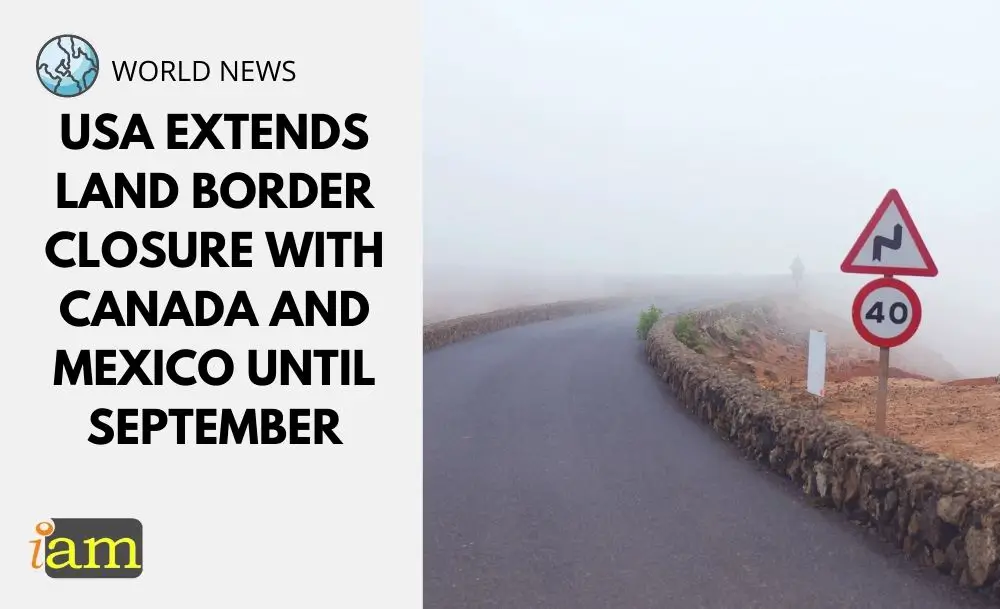 The United States government extended the closure of its land borders with Canada and Mexico to non-essential travel such as tourism through 21 September despite Canada's decision to open its border to vaccinated Americans.
The US Department of Homeland Security tweeted on 20 August that the ban has been extended through at least 21 September as a result of the rising number of Delta-variant COVID-19 cases.
Homeland Security officials said they are working with public health and medical experts to determine a method to "safely and sustainably resume normal travel." The travel restrictions have been in place since March 2020 and have been extended monthly ever since.
The decision to extend border closures comes after Canada reopened to fully vaccinated Americans and permanent US residents on 9 August, while the country revealed it would once again welcome travellers from other countries beginning on 7 September.
US Travel Association Executive Vice President of Public Affairs and Policy Tori Emerson Barnes issued a statement on the border closure extension.
Travel restrictions are no longer protecting us from the virus – vaccines are. Every day that our land borders remain closed delays America's economic and jobs recovery, causing greater damage to the millions of people whose livelihoods depend on travel and tourism.

For each month the status quo continues at the Canadian border, America's No. 1 source market of inbound arrivals, the United States loses $1.5 billion in potential travel exports, leaving countless American businesses vulnerable.

Entry restrictions were urgently needed before effective COVID-19 vaccines were widely available, but these shutdowns carried a steep price – the loss of more than 1 million American jobs and $150 billion in export income last year alone.

US Travel Association Executive Vice President of Public Affairs and Policy Tori Emerson Barnes
The border restriction does not impact air travel. Land border restrictions do not bar US citizens and lawful permanent residents from returning to the United States.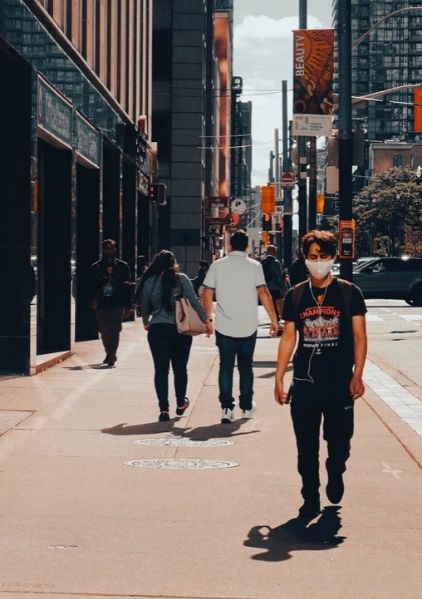 Travel from the US to Canada
Canadian officials allowed fully vaccinated Americans to drive into Canada for leisurely reasons earlier this month. Canada is also dealing with a fourth wave of the pandemic.
American travellers who are fully vaccinated don't have to quarantine upon arrival in Canada, but they're required to show a negative COVID-19 test upon arrival and will be required to provide proof of vaccination by way of the ArriveCAN smartphone app or web portal.
Travel Between Mexico and US
The land border between the United States and Mexico will now remain restricted to essential crossings only until at least 21 September 2021.
Mexico has not imposed any legal restrictions on passengers or vehicles entering Mexico by land from the United States. This means American citizens and permanent residents can travel by land and air to Mexico and back.
Air travel between the United States and Mexico remains unrestricted.
What are your thoughts on the US closing its land borders with its neighbours? Talk to us in the comment section below.
Check out the deals we have found below and tell us your travel plans.
Check out the offers and discounts from:
And because of the pandemic, don't forget to get your travel insurance, which will cover you for flight disruptions and pandemic related matters.
IaM can help with your visa application to the United States, the UK & other countries
If you need help with a US visa, a UK Visa, or visa to Europe, including help with appointment booking obligations, IaM can help. For more information and advice on US immigration, UK immigration law and US visa applications or if you need any help or assistance please, reach out to your Visa Coordinator at IaM.
Some of our posts include affiliate links. If you choose to purchase any of these products, we might get a small commission. For more information, check out our TOS.