Canada Unveiled New Passport Design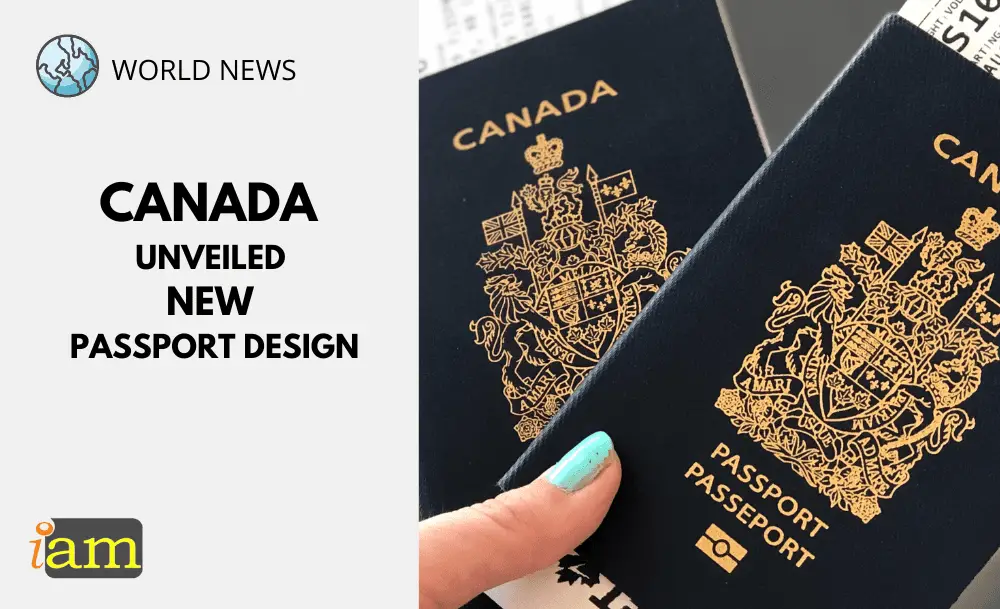 The Canadian passport consistently ranks among the top 10 passports in the world and enjoys visa-free or visa-on-arrival access to over 170 countries.
This summer, Canada will be rolling out a new passport design. Current passports will remain valid until they expire.
Passport holders' personal information will now be laser engraved instead of being printed with ink.
The pages feature images of Canada's people, landscapes, and wildlife that only appear in ultraviolet light.
Seamlessly blending tradition with cutting-edge technology, the passport's cover receives a subtle yet striking alteration. The golden coat of arms, a symbol of the nation's pride, now emerges through an intricate metallic maple leaf outline, preserving the navy blue cover.
"The new Canadian passport is more than a travel document; it is a representation of our national identity and values,"

"It is a reminder of the beauty and diversity of Canada, and it reflects the country's commitment to welcoming people from all around the world."

Sean Fraser, Minister of Immigration, Refugees and Citizenship.
The new passport celebrates Canada's heritage and identity with images of the country's natural beauty throughout the four seasons.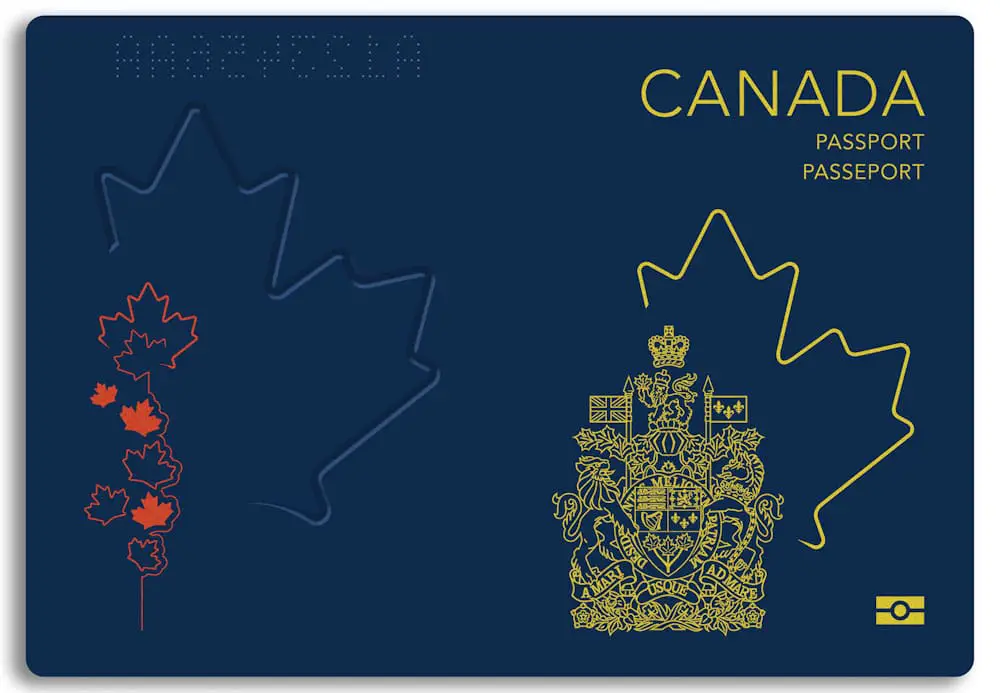 Improved Security 
Canada's new passport design includes a number of new security features to keep citizens' identities safe.
The passport has a visible chip and antenna that can be used to confirm the passport's validity and keep information secure.
On the personal information page, details are now laser-engraved rather than being printed with ink. This makes it more durable and resistant to tampering and counterfeiting.
Other features include a Kinegram over the main photo, a custom see-through window with a secondary image of the passport holder, a variable laser image, and a temperature-sensitive ink feature.
Controversy On The New Design
The new passport design is proving to be highly controversial and has not been universally welcomed.
Noticeably absent from Canada's passport redesign are certain images of the Fathers of Confederation, the Vimy Ridge Memorial in France, and athlete and activist Terry Fox, a move that has some accusing the federal government of attempting to "erase" the country's history.
When asked why prior historical images were not included in the redesign, Refugees and Citizenship Minister Sean Fraser explained that the designs were based on consultations with government departments, such as Canadiana Heritage and Indigenous communities.
What are your thoughts on this issue? Talk to us in the comment section below. Or if you need more advice on the above, contact us for further travel & immigration advice.
Check out the deals we have found below and tell us your travel plans.
Check out the offers and discounts from:
And because of the pandemic, don't forget to get your travel insurance, which will cover you for flight disruptions and pandemic related matters.
IaM can help with your visa application to Europe, the United States, the UK & other countries
If you need help with a US visa, a UK Visa, or a visa to Europe, including help with appointment booking obligations, IaM can help. For more information and advice on US immigration, UK immigration law and US visa applications or if you need any help or assistance please, reach out to your Visa Coordinator at IaM.
Some of our posts include affiliate links. If you choose to purchase any of these products, we might get a small commission. For more information, check out our TOS.