Lacklustre Interest On UK Global Talent Visa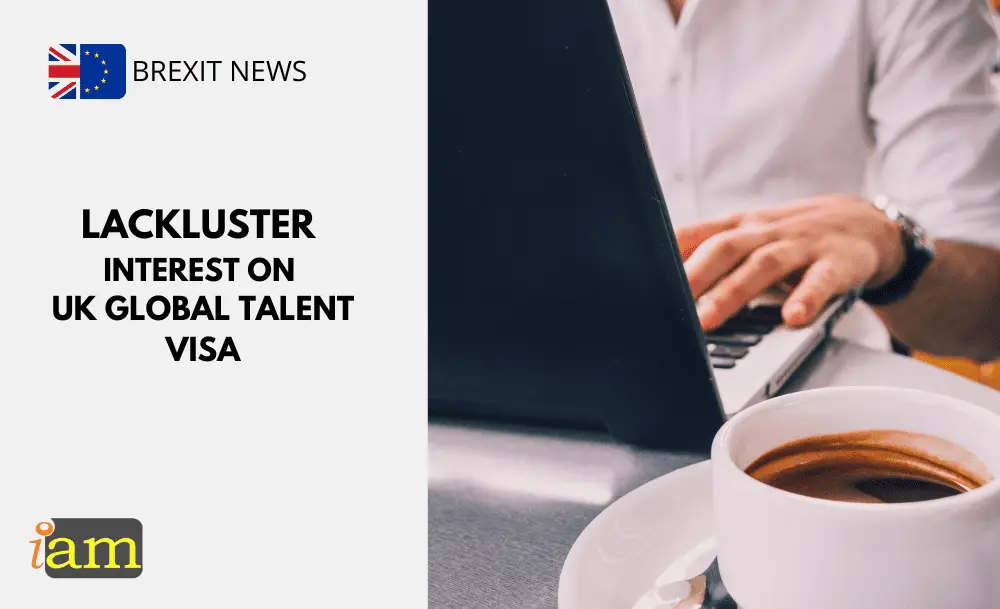 The UK Global Talent Visa, introduced by the United Kingdom to attract the "brightest and the best" minds to the country, has received only three applicants since its launch.
The scheme replaced the Tier 1 Exceptional Talent Visa. It allows foreign nationals engaged in fields such as academia and research, arts and culture, as well as digital technology, to work in Britain for a period of five years without a sponsor or a job.
Upon unveiling the initiative in 2021, former home secretary Priti Patel remarked, "Awardees of these honours have achieved the zenith of their careers and possess much to contribute to the UK. These significant modifications will afford them the liberty to come and engage in our world-leading arts, sciences, music, and film sectors as we strive for improved reconstruction."
According to a report by Research Professional News, the visa program has only drawn three applicants over the span of two years—two individuals secured the visa in 2022, with merely one in 2023.
The UK Global Talent Visa constitutes a component of the broader Global Talent pathway. A spokesperson from the Home Office stated "Due to the exclusivity of the prizes which qualify under the 'prestigious prize' pathway of the Global Talent route, we do not expect a high volume of applications in comparison with other immigration routes."
2 Routes for Global Talent Visa
In order to benefit from this visa, applicants have to submit the required documents that differ depending on their qualifications.
The application process for a Global Visa for the United Kingdom is divided into two parts:
1. Obtaining an endorsement from an institution recognized as an authority in the applicant's chosen domain.
2. Applying for the actual Global Talent Visa.
The Global Talent Visa remains valid for a period of five years, with the potential for extension. Those applying as leaders or individuals of extraordinary talent can seek settlement in the UK after three years, while those applying as potential leaders are eligible for settlement after five years.
The fee for a Global Visa stands at £608 per person, which includes:
£456 for the endorsement process
£152 for the visa application
Under this scheme, it is also feasible to bring family members to the UK, encompassing one's spouse and dependent children. For each dependent family member, an additional application fee of £608 is applicable, alongside the submission of relevant documentation.
What are your thoughts on this issue? Talk to us in the comment section below. Or if you need more advice on the above, contact us for further travel & immigration advice.
Check out the deals we have found below and tell us your travel plans.
Check out the offers and discounts from:
And because of the pandemic, don't forget to get your travel insurance, which will cover you for flight disruptions and pandemic related matters.
IaM can help with your visa application to Europe, the United States, the UK & other countries
If you need help with a US visa, a UK Visa, or a visa to Europe, including help with appointment booking obligations, IaM can help. For more information and advice on US immigration, UK immigration law and US visa applications or if you need any help or assistance please, reach out to your Visa Coordinator at IaM.
Some of our posts include affiliate links. If you choose to purchase any of these products, we might get a small commission. For more information, check out our TOS.