Uruguay Welcomes Digital Nomads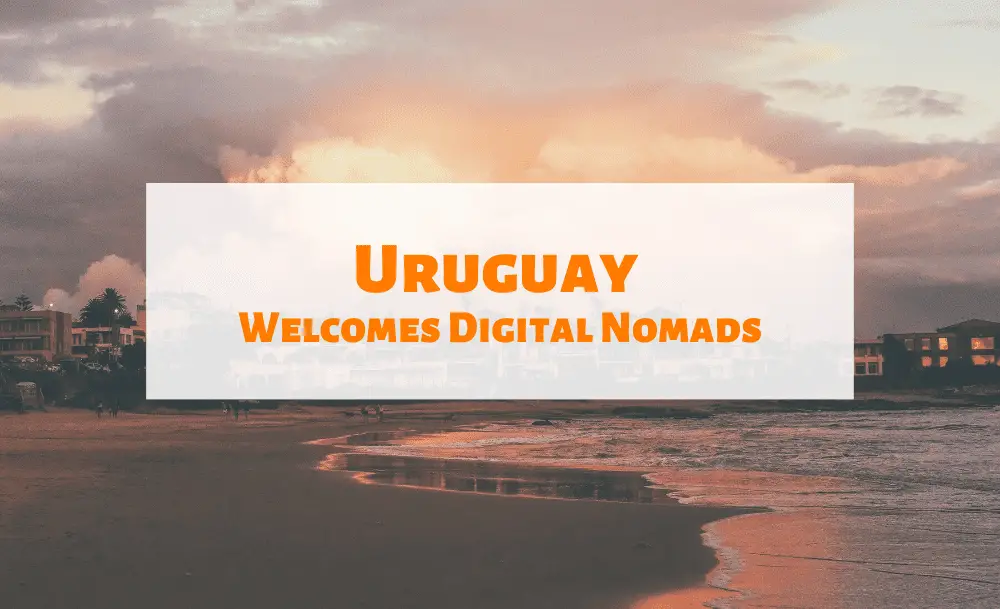 Digital nomads and remote workers can now obtain a residency permit to work legally from Uruguay for six to twelve months.
There are numerous reasons why Uruguay is ideal for digital nomads, and the new digital nomad visa is yet another reason to visit this fascinating country. Uruguay's digital nomad visa is an appealing option for those who want to connect to the internet from somewhere other than their home. 
While not officially coined a digital nomad visa, what the county offers is a Provisional Identity Card, or "Hojas de Identidad Provisoria". 
Uruguay's digital nomad visa allows digital nomads or remote workers to stay and work in Uruguay for six to twelve months, with the possibility of applying for permanent residency. The visa can be extended for another six months.
How To Apply for Uruguay's Digital Nomad Visa
The process for Uruguay's Provisional Identity Card is a bit different than other countries, and it seems easier and more straightforward. 
You enter the country on a tourist visa and then apply online for the identity card once you are already in the country. The online application has been noted to be quite simple, and you must sign an affidavit that states you can financially support yourself while in the country. 
This is much different from most countries that want actual proof of income falling within a certain bracket. 
With no actual salary requirement, this opens up Uruguay as a great home for those who freelance or do any job that you cannot prove on paper you make a certain amount of money. 
What are your thoughts on this issue? Talk to us in the comment section below. Or if you need more advice on the above, contact us for further travel & immigration advice.
Check out the deals we have found below and tell us your travel plans.
Check out the offers and discounts from:
And because of the pandemic, don't forget to get your travel insurance, which will cover you for flight disruptions and pandemic related matters.
IaM can help with your visa application to Europe, the United States, the UK & other countries
If you need help with a US visa, a UK Visa, or a visa to Europe, including help with appointment booking obligations, IaM can help. For more information and advice on US immigration, UK immigration law and US visa applications or if you need any help or assistance please, reach out to your Visa Coordinator at IaM.
Some of our posts include affiliate links. If you choose to purchase any of these products, we might get a small commission. For more information, check out our TOS.