Japan Simplified Visa Routes For Graduates And Highly Skilled Professionals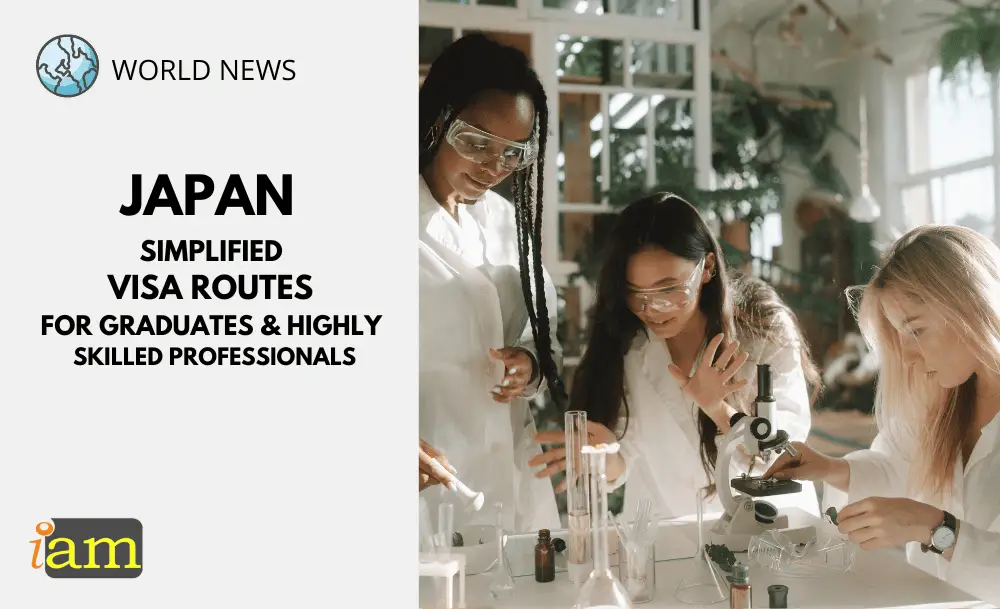 Getting a work permit and visa for Japan is challenging but that is about to change.
Japan hopes to enhance its economy and competitiveness by simplifying the system for granting highly skilled professional visas to foreign workers.
Japan is the world's third-largest economy, and working in one of its growing industry sectors could get your career off to a strong start. Like many advanced countries, Japan has an aging population. It is projected that there will be almost one elderly person for each person of working age by 2060, according to the International Monetary Fund.
The effects of this are already starting to show, with the country facing a shortage of workers. 
To make itself more competitive, Japan has simplified its visa requirements to attract professionals including researchers and engineers, as well as graduates of highly ranked universities.
Simplified Visa System
Under the new routes, qualified foreign workers are able to bypass the current points-based visa system. They will also be eligible for permanent residency status after just one year instead of three.
To qualify for Special Highly Skilled Professionals "J-Skip"visa, researchers and engineers with an annual income of at least 20 million yen (£117,260.00) and either a master's degree or 10 years of work experience. 
Those applying for advanced business and management activities are required to have an income of 40 million yen (£234,600) and five years of experience to qualify.
Entrepreneurs aiming to start a business in Japan may also be allowed to stay longer than one year under the country's 'start-up visa', although details are not yet clear.
Japan also hopes to lure graduates from the world's top 100 universities by providing them a 'designated activities' residency status. The "J-Find" visa will allow them to stay and work in the country for two years as they search for jobs or start a business.
What are your thoughts on this issue? Talk to us in the comment section below. Or if you need more advice on the above, contact us for further travel & immigration advice.
Check out the deals we have found below and tell us your travel plans.
Check out the offers and discounts from:
And because of the pandemic, don't forget to get your travel insurance, which will cover you for flight disruptions and pandemic related matters.
IaM can help with your visa application to Europe, the United States, the UK & other countries
If you need help with a US visa, a UK Visa, or a visa to Europe, including help with appointment booking obligations, IaM can help. For more information and advice on US immigration, UK immigration law and US visa applications or if you need any help or assistance please, reach out to your Visa Coordinator at IaM.
Some of our posts include affiliate links. If you choose to purchase any of these products, we might get a small commission. For more information, check out our TOS.