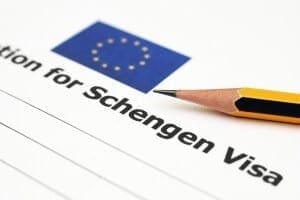 Schengen Visas for Schengen Agreement Countries
Whether it's on your bucket list, for work or just a Wanderlust travelling freak, like us; focus on planning what you will do when you arrive at your destination. Get your Schengen Visas without the hassle.
IAM provide your Schengen Visa for businesses and tourism in the EU for countries which have fully implemented the Schengen Agreement. These countries are European states which entered into a treaty with the intention of eradicating border controls between them. This basically means that your Schengen Visa entitles you to travel to any country within this zone freely, not just your original destination.
At the moment, there are 26 Schengen countries so choose your pick: Austria, Belgium, Czech Republic, Denmark, Estonia, Finland, France, Germany, Greece, Hungary, Iceland, Italy, Latvia, Liechtenstein, Lithuania, Luxembourg, Malta, Netherlands, Norway, Poland, Portugal, Slovakia, Slovenia, Spain, Sweden and Switzerland.
Do you need a Schengen Visa?
Whether you are travelling to one country or all of them, your Schengen Visa must be processed at the embassy of the country which is your main, or first, destination.
You do not need this visa if you are a holder of an EU passport (this also applies to citizens of Bulgaria, Cyprus and Romania), or a residence permit holder of a Schengen state (an entitlement of up to three months stay).
Four  simple steps to apply for Schengen visas
One of our advisors will contact you as soon as possible to confirm the suitable date and time for you to attend the visa processing centre. You will also have an opportunity to request our help with any documents missing from your application. We will fill in an Application Form for Schengen visas online to secure your appointment and send it to you together with a complete documents request list and the confirmation of your appointment.
IAM's team will help you to collect the required documents and to check your prepared application to make sure your application has the highest possible prospect of success.
The fee for which is 92.40 GBP (excluding Embassy Fees of between 50 – 145 GBP depending on currency fluctuations).  
When applying for a Schengen visa, you must attend your Appointment at the Visa Application Centre in person to submit your biometric information, and pay the visa and service fees. Once your visa is issued, you will be informed by email or text message. Your visa processing time varies and normally takes from 3 to 15 working days.
If you cannot collect your passport yourself, our representatives can arrange for collection. Alternatively, you may choose to have your application sent back by registered mail when you make your visa application.
Start Your Schengen Visa Application Online Now: