Home Office Announce Great Club Premium Services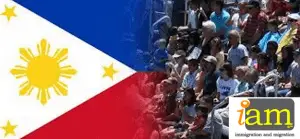 There are priority and additional services. This services are optional . To be able to use them, you will need to pay an extra fee in addition to the visa application fee. Only when you attend the visa application centre you must pay this extra fee.
The services include:
Priority visa service
Prime time appointment service – This service is presently only Offered in Manila
VIP premium lounge service
Courier service
Photocopying service
Photograph service
SMS status tracking service
Internet Service ( In House )
Online Printing VAF ( In House )
Cloaking Facility
Priority visa service
In the Philippines from 1 May 2012 the UK Visas and Immigration was introduced a priority visa service . The priority visa service is available to customers who will pay an additional fee to have their visa application placed at the front of the queue .
In normal circumstances , the priority service visa application will be processed within 3-5 working days .
One advice, please read the Terms and Conditions of Priority Visa Service carefully before applying for this service .
Prime time appointment service is presently only Offered in Manila.
VIP premium lounge service is now available at the visa application centre . The service includes:
in queuing
Comfort and privacy
Personalised attention and service During the submission process and biometric
Free refreshments and snacks
Free and complimentary ' Visit Britain ' information pack
Free Courier pass-back
Free Photocopy ( maximum of 50 pages )
Free Passport – sized photo ( if required )
Free SMS & Email Alerts
Important Note : Your visa application will be processed and decided by the UK Visas and Immigration in Manila. The decision to issue or refuse a visa is made ​​solely by the UK Visas and Immigration. The VFS have no influence over queue process. Using the VIP premium lounge service does not guarantee the approval of your visa application or effect the team taken for processing.
Please submit only original documents with one photocopy of each document . You don't need to worry. Your original documents will be returned after the end decision has been made ​​by the UK Visas and Immigration . If for any reason, you are unable to provide photocopies and a passport photo you can obtain infor these while we process your VIP premium lounge service visa application on the day of your appointment .