Delta Airlines and KLM Partner for Netherlands Quarantine-Free Travel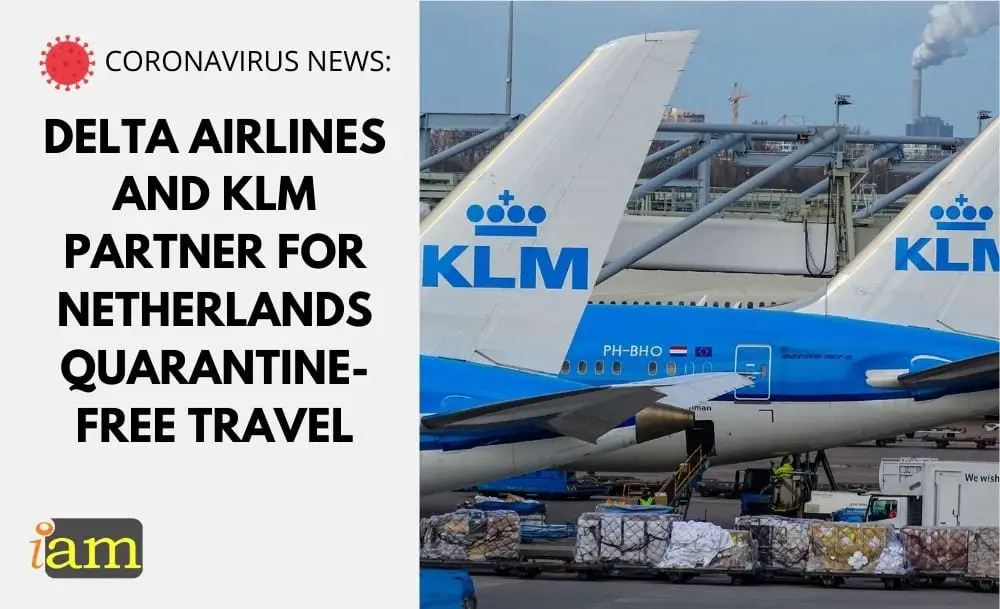 News of coronavirus vaccine breathed new life back into the travel industry. Airlines are now looking for ways to put their dark days behind and focus on a strategy for the future.
SkyTeam Alliance members and transatlantic partners KLM and Delta Air Lines are partnering to launch 'COVID-tested flights' from Atlanta to Amsterdam.
This will allow eligible travelers an exemption from the Netherlands' quarantine-upon-arrival policy that is currently in place. The move is made to encourage worry-free travel between the U.S.A and Europe once again.
Previously, Delta Airlines has announced a new passenger contact tracing initiative, as well as a quarantine-free travel program between the US and Italy, in order to reduce traveller concerns about flying.
This is a very important and great step forward. Until an approved working vaccine is available worldwide, this testing program represents the first step towards the international travel industry's recovery. I am grateful for the constructive collaboration with our partners Delta Air Lines and the Schiphol Group and to have the support of the Dutch Government to make this unique COVID- free travel corridor trial possible.

-Pieter Elbers, President & CEO KLM Royal Dutch Airlines
Program Launch
Effective December 15, 2020, Delta and KLM will have COVID-tested flights from Hartsfield-Jackson Atlanta International Airport to Amsterdam Airport Schiphol. This initiative was agreed with the cooperation between the two airlines as well as the Dutch government and Amsterdam Airport Schiphol.
These special flights will be made possible with the launch of a comprehensive COVID-19 testing program, with the final qualifier being a negative PCR test result upon landing in the Netherlands
Testing to eliminate quarantine
These trial flights will operate four times a week from Atlanta to Amsterdam. Only passengers with negative test results will be accepted on-board.
The program will initially run for three weeks and, if successful, could be extended to other markets.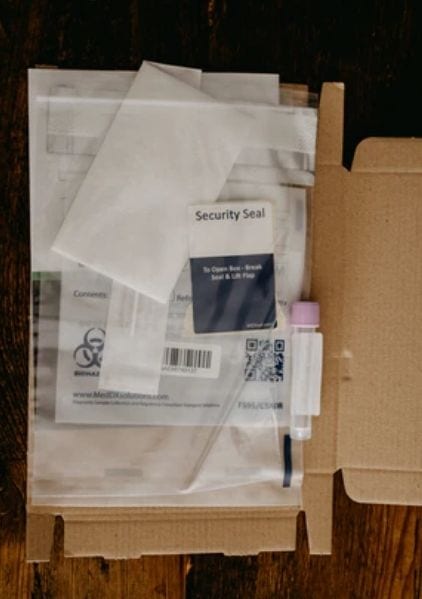 According to a Delta press release, customers will be able to choose the COVID-tested flights when they purchase their tickets online, or "opt for one of the alternative Delta or KLM daily flights between Atlanta and Amsterdam that are not covered within the trial program."
Passengers who do not want to partake in the program will have alternative flights to Amsterdam.
To fly on Delta and KLM's COVID-tested flights from Atlanta to Amsterdam, customers will need to take the following tests:
A COVID-19 Polymerase Chain Reaction (PCR) test five days before arrival in Amsterdam.
A Rapid antigen before boarding at Atlanta Airport.
And a PCR test directly upon arrival at Schiphol.
The Netherlands' 10-day quarantine rule
As the Netherlands borders are currently closed for non-essential travel, only eligible travelers can join the program.
Essential criteria for travel to the Netherlands include specified work, health and medical reasons.
Entry requirements for the Netherlands normally include ten days of quarantine. "However, by completing a negative PCR test five days before arrival in the Netherlands and self-isolating until departure, customers can choose to complete the quarantine ahead of their departing flight," says Delta. "No quarantine will be required upon arrival once the customer tests negative via a second PCR test at Schiphol airport."
As the potential vaccine is yet to be distributed to the general public, testing initiative to remove quarantine will be the best option airlines can adapt to entice travellers and keep the flying public safe.
What are your thoughts on these attempts to boost air travel again? Comment below.
IaM can help with your visa application to the United States, the UK & other countries
If you need help with a US visa, a UK Visa, or visa to Europe, including help with appointment booking obligations, IaM can help. For more information and advice on US immigration, UK immigration law and US visa applications or if you need any help or assistance please, reach out to your Visa Coordinator at IaM.