Schiphol Airport's Flight Cap Overturned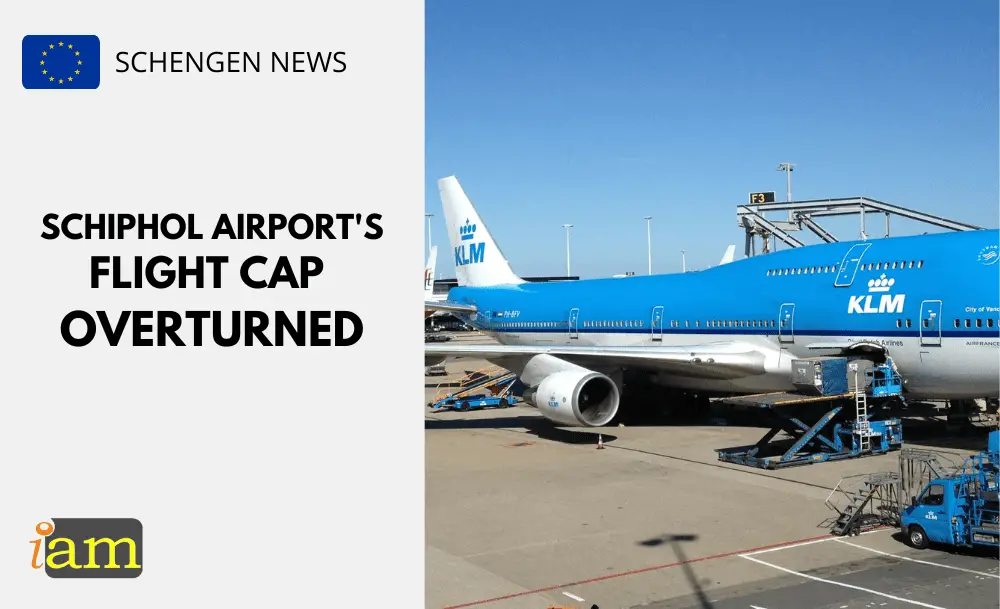 KLM Royal Dutch Airlines has emerged victorious in a court case to prevent Amsterdam Schiphol Airport from reducing flights from 500,000 to 440,000 annually to reduce noise pollution.
Though the airline may have only won a one-year reprieve.
Schiphol flight reduction plan was invalidated by the court due to the state's failure to follow proper procedures.
As a result of the ruling, the busy airport in the Netherlands may not reduce flights, as it had hoped to do, for the coming year.
The airport has been working to address both noise issues and CO2 emissions. Reducing the number of flights taking place at the airport was part of that effort. The aim was to find a more equitable balance between the interests of aviation and the environment.
In a show of solidarity, multiple airlines refused to accept the proposed changes and banded together to bring their grievances to the court. The case was brought by the International Air Transport Association (IATA) and the Air Transport Association of America, as well as a long list of airlines. In addition to KLM, other airlines that were a party to the challenge included Delta Airlines, Transavia Airlines, Martinair, TUI Fly (Netherlands), easyJet, Lufthansa, Air Canada, British Airways, JetBlue Airways, United Airlines, and others.
The Dutch business community and citizens have come together in a powerful campaign against the proposed flight restrictions at Schiphol arguing it will simply divert the traffic to other airports, and do little to reduce aviation emissions. Some 84,000 jobs could also be jeopardised if Dutch air travel was weakened.
Meanwhile, Schiphol Airport is planning to get rid of late-night flights within the next couple of years.
The Threat Remains
The Dutch government has decided to reduce the number of flight movements at Schiphol from 500,000 to 440,000 per year.
The government then sought to accelerate the implementation of the reduction by introducing an "experimental regulation" with an interim cap of 460,000 flight movements from 1 November 2023, which IATA and the airlines contested.
Now that the court has thrown out the experimental regulation, there's still a larger reduction to 440,000 movements from November 2024 on the horizon. 
The government ministry responsible for aviation infrastructure said it was studying the ruling and considering its next steps and will make sure their proposal can stand up in court next time.
What are your thoughts on this issue? Talk to us in the comment section below. Or if you need more advice on the above, contact us for further travel & immigration advice.
Check out the deals we have found below and tell us your travel plans.
Check out the offers and discounts from:
And because of the pandemic, don't forget to get your travel insurance, which will cover you for flight disruptions and pandemic related matters.
IaM can help with your visa application to Europe, the United States, the UK & other countries
If you need help with a US visa, a UK Visa, or a visa to Europe, including help with appointment booking obligations, IaM can help. For more information and advice on US immigration, UK immigration law and US visa applications or if you need any help or assistance please, reach out to your Visa Coordinator at IaM.
Some of our posts include affiliate links. If you choose to purchase any of these products, we might get a small commission. For more information, check out our TOS.