EU Approves France's Ban On Domestic Flights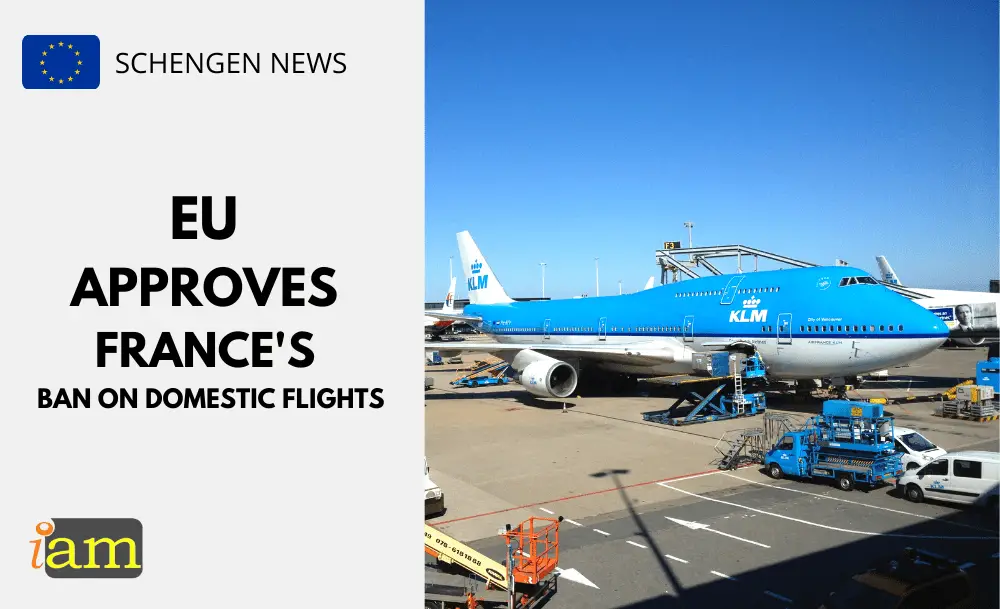 The European Commission has released its official decision regarding France's ban on short-haul flights on 02 December 2022.
France has been given permission to ban short-haul domestic flights. This means that France will abolish flights between cities that are linked by a train journey of less than 2.5 hours. 
The ban on short-haul flights will be valid for three years, after which it must be reassessed by the Commission.
Since the ban's adoption last year, it has received heavy pushback from airlines, airports, and other aviation organisations. The changes are part of France's 2021 Climate Law.
How It Will Affect Air Passengers
The ban prohibits domestic scheduled flights within France from being operated if an alternative means of transportation, specifically by train, is available and can be completed in under two and a half hours. 
The recent decision from the EU to approve the prohibition has clarified that an existing rail route capable of transporting the same amount of passengers between the same locations that the airline route in question does must be in place for the air route to be prohibited under the ban. 
The ban will initially apply to three routes from Paris Orly airport to Nantes, Lyon, and Bordeaux. 
Another stipulation that came with the EU's decision is that all transit route prohibitions must be non-discriminatory, which means that they do not affect competition between air carriers. It has also stated that the restrictions should not be any more restrictive than is necessary to fix the problem. The EU has only approved the ban for three years. As it has been in effect for one year, it requires French lawmakers to review the ban and its effectiveness and merit in two years.
What are your thoughts on this issue? Talk to us in the comment section below.
Check out the deals we have found below and tell us your travel plans.
Check out the offers and discounts from:
And because of the pandemic, don't forget to get your travel insurance, which will cover you for flight disruptions and pandemic related matters.
IaM can help with your visa application to Europe, the United States, the UK & other countries
If you need help with a US visa, a UK Visa, or a visa to Europe, including help with appointment booking obligations, IaM can help. For more information and advice on US immigration, UK immigration law and US visa applications or if you need any help or assistance please, reach out to your Visa Coordinator at IaM.
Some of our posts include affiliate links. If you choose to purchase any of these products, we might get a small commission. For more information, check out our TOS.