France Ban On Short-Haul Flights Comes Into Effect: A Bold Step towards Sustainable Travel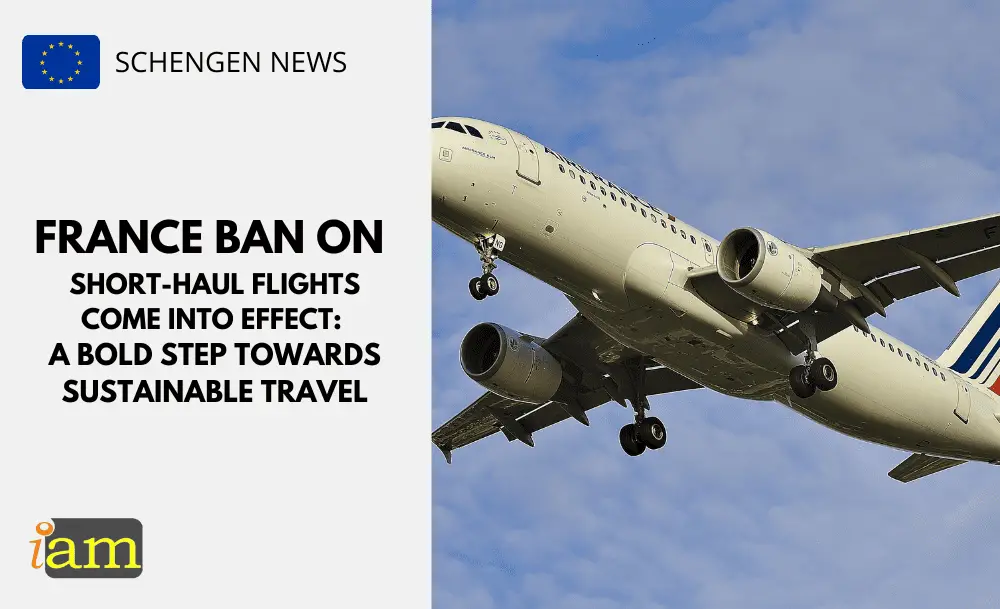 France's ban on short-haul domestic flights finally entered into force on 23 May 2023.
Domestic short-haul flights have been banned in France where alternative train routes exist in a bid to cut carbon emissions. The change will mostly rule out 3-hour air travel between Paris and regional hubs such as Nantes, Lyon, and Bordeaux with connecting flights unaffected.
The move is part of France's 2021 Climate Law, but the legislation was initially contested causing a referral to the European Commission which gave the green light for the ban in December last year.
The EU insisted the air route in question must have a high-speed rail alternative that makes it possible to travel between the two cities in less than two-and-a-half hours. There must also be enough early and late-running trains to enable travellers to spend at least eight hours at the destination.
This is a major move when it comes to cutting emissions from air travel, which is one of the most polluting ways to travel on a per-passenger basis.
In addition to the short-haul flight ban, France is also working on heavily reducing private flights, since the country has the highest number of private jets in Europe, loaded by frequent trips between Paris and the French Riviera. 
What are your thoughts on a similar ban in the UK? Talk to us in the comment section below. Or if you need more advice on the above, contact us for further travel & immigration advice.
Check out the deals we have found below and tell us your travel plans.
Check out the offers and discounts from:
And because of the pandemic, don't forget to get your travel insurance, which will cover you for flight disruptions and pandemic related matters.
IaM can help with your visa application to Europe, the United States, the UK & other countries
If you need help with a US visa, a UK Visa, or a visa to Europe, including help with appointment booking obligations, IaM can help. For more information and advice on US immigration, UK immigration law and US visa applications or if you need any help or assistance please, reach out to your Visa Coordinator at IaM.
Some of our posts include affiliate links. If you choose to purchase any of these products, we might get a small commission. For more information, check out our TOS.