From Screen to Reality: Fans of Hit South Korean Netflix Series Overrun Swiss Village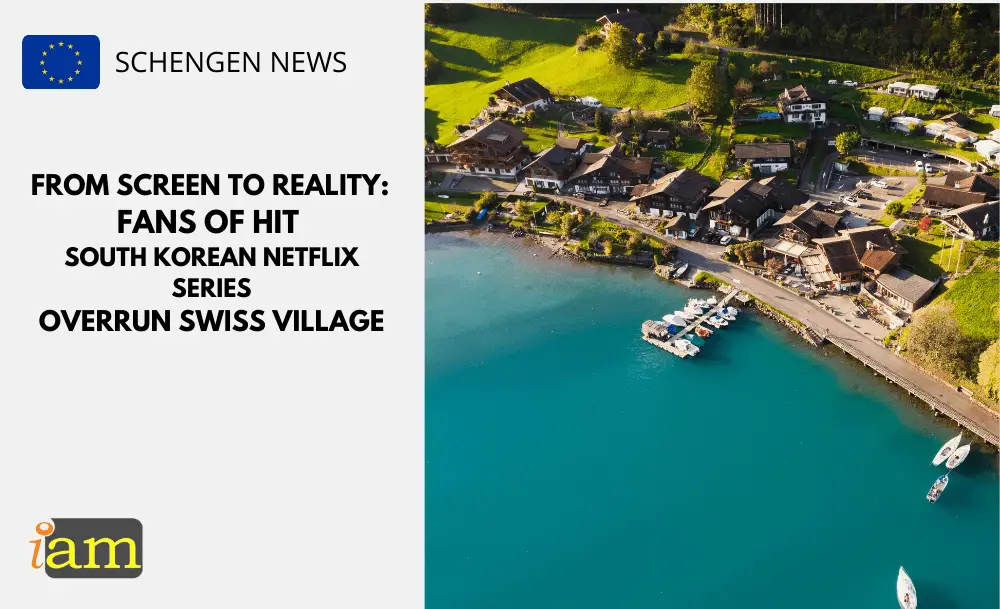 The Swiss village of Iseltwald, nestled in the canton of Bern, has found itself facing an unexpected challenge as fans of a popular South Korean Netflix series have flocked to the village prompting concerns from the local community.
Iseltwald was featured in the 2019 Netflix hit series "Crash Landing on You" capturing the imagination of viewers worldwide. However, the surge in tourism has led to overcrowding and inconveniences for the village residents.
Since then, Iseltwald has had to deal with large numbers of tourists much to the frustration of its residents who have since struggled with roadblocks due to inconveniently parked tour buses and tourist numbers getting out of hand.
In 2022, approximately 400,000 visitors descended upon Iseltwald, prompting the municipality to take action.
In response, the municipality has implemented measures to strike a balance between welcoming visitors and preserving the village's charm. 
Reservation System for Coaches
This year, the village will only allow in pre-booked coaches that pay for reserved parking spots.
According to the municipality, to visit Iseltwald by coach you will have to make an online reservation in advance via https://portal.wyby.ch/lessors/iseltwald/
You will need to pay directly by credit card at the time of booking. Coaches must arrive and depart during their booked timeframe and must not stay parked longer than 2 hours.
Note that visiting Iseltwald by coach without a reservation is prohibited and therefore punishable by law. Without a valid reservation, coach access to the village is strictly prohibited.
However, the municipality has slightly more lax rules in place for overnight guests and boat owners.
Groups arriving to the village by coach for more than a selfie stay such as dining at a restaurant or an overnight stay can pass through free of charge.
If you happen to own a boat, you are also allowed to dock as usual. You can also pick up a token for the turnstile at the restaurants or the village shop which will allow you to return to your boat for free.
Selfie Fees
In order to discourage the queue build-up around the 7-metre-long pier, the municipality has introduced a selfie fee.
If you wish to take a selfie on the popular pier, you will owe the village CHF5.
Additionally, two turnstiles have been installed to monitor access to the pier, further facilitating crowd management efforts.
What are your thoughts on this issue? Talk to us in the comment section below. Or if you need more advice on the above, contact us for further travel & immigration advice.
Check out the deals we have found below and tell us your travel plans.
Check out the offers and discounts from:
And because of the pandemic, don't forget to get your travel insurance, which will cover you for flight disruptions and pandemic related matters.
IaM can help with your visa application to Europe, the United States, the UK & other countries
If you need help with a US visa, a UK Visa, or a visa to Europe, including help with appointment booking obligations, IaM can help. For more information and advice on US immigration, UK immigration law and US visa applications or if you need any help or assistance please, reach out to your Visa Coordinator at IaM.
Some of our posts include affiliate links. If you choose to purchase any of these products, we might get a small commission. For more information, check out our TOS.