Italy Protects British Citizens Post Brexit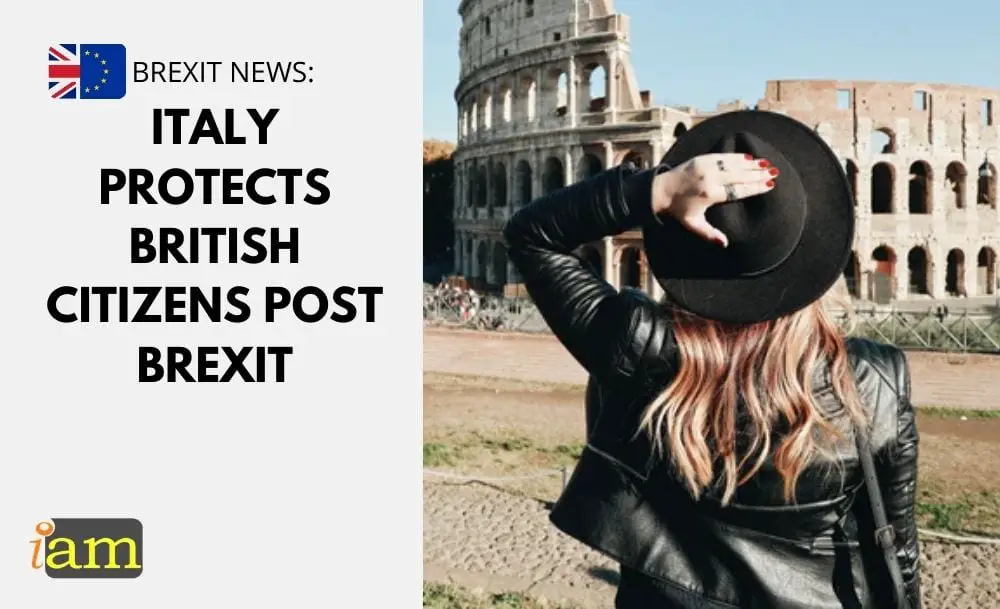 UK nationals in Italy have until the end of 2020 to get all their Brexit paperwork in order, and that's not always straightforward. Time is ticking so you must have everything sorted out.
Most people who live in Italy are faced with their fair share of bureaucracy, but for UK nationals planning to stay beyond the end of this year, the paperwork has an added urgency.
UK nationals should be aware that in order to be covered by the Withdrawal Agreement they need to be lawfully living in Italy by the end of the transition period, and in order to avoid difficulties in the future they should try to register as residents before the end of the transition period.

Laurence Hart, head of International Organisation for Migration in Italy
International Organisation for Migration (IOM) in Italy's objective is deploying a team of caseworkers to help the British Embassy get UK nationals in Italy ready for when the UK's exit from the EU takes effect on December 31st.
One of the IOM's top priorities is to make UK nationals be aware that there may be extra bureaucratic steps to take, even if they've been living in Italy for years.
Local Registration
UK nationals and their family members not only need to make sure they're registered as a resident in their current municipality, they should also request a new document that specifically states they qualify for protection under the UK-EU Withdrawal Agreement.
Called the 'attestazione di inscrizione anagrafica', the certificate shows how long you've been resident in your current comune. But it differs from other residency documents in that it directly refers to the Withdrawal Agreement, which makes it the simplest way to prove that the WA applies to you.
We would like to ask any UK nationals to help us reach out to other UK nationals that might not be aware of the need to take action now – possibly because they've lived in Italy for a very long time, or because they have limited access to information shared over the internet.

We have been limited by Covid-19 for outreach activities, but we continue to really think a little bit creatively about how to reach them offline. So please, tell a friend and spread the word about regulating your status before the end of the year.

Laurence Hart, head of IOM Italy
Both UK and Italian residents need to get up to speed
"It is a very unique process that we're engaging in, the first of its kind I would say, so there's no surprise to see a difference in the understanding of local administrations of the rules and procedures," says Hart, whose team is also involved in explaining the process to the Italian Registry offices, responsible for registering British residents and issuing the new attestazione.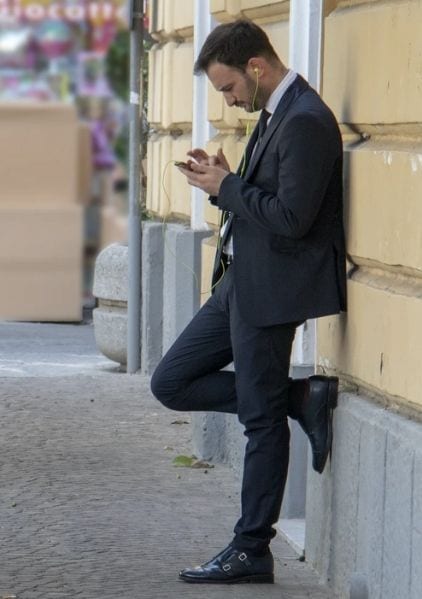 Some UK nationals have reported facing difficulties obtaining their documents, with some officials unsure of what the new attestazione is or why it's required.
"It is in any country very difficult sometimes to deal with bureaucracy, and it requires a certain deal of patience," Hart acknowledges.
"But I do [encourage] everyone encountering obstacles to really flag them to us so that we can act in a timely manner, not only to resolve the specific case but to enable the local authorities to come up to speed."
Together with the British Embassy and the National Association of Italian Municipal Authorities (ANCI), the IOM has helped put together a step-by-step guide, in Italian, that British residents can show their local registry office if officials aren't clear on the procedure.
IOM staff ready to assist
"We have a dedicated team there that is trying to reach out to every one of you," Hart assures Brits in Italy.
"And you can imagine, it's quite a task. There are a lot of UK residents in Italy, and they are in all sorts of conditions and kinds of residency, they don't live all in big cities where they have a very efficient registry office – sometimes they're very small or the knowledge is pretty limited.
"I know in some cases there might be some frustration because there is no consistent reply, but please do flag it to us, because we're really trying […] to make them understand, to engage as quickly and as efficiently as possible with UK nationals on the Italian territory."
How UK nationals get residency in Italy
UK nationals living in Italy by December 31st will have their rights protected by the Withdrawal Agreement as long as they have officially registered their residence before the end of the transition period.
If you are living in Italy for more than 90 days, you need to register your residency with your local town hall (comune). You will receive an 'attestazione di regolarita' di soggiorno' which is issued under the Italian residency legislation n.30/2007.
If you have been living in Italy for five years or more you can apply for a permanent residency document called an 'attestazione di soggiorno permanente UE'.
The Italian government has now made available a new residency document for UK nationals and their family members who are living in Italy by December 31st 2020. You need to have registered your residency before obtaining it.
If you continue to have problems getting the new documentation, then you can contact IOM for support.
After December 31st
The Withdrawal Agreement provides lifelong rights to UK nationals and close family members as long as you are lawfully living in Italy by December 31st.
This means that you are either a worker, or self-employed, or economically self-sufficient with healthcare cover or a student who is able to support themselves, again with healthcare cover. As long as you can provide evidence that you were lawfully living in Italy (under one of these four categories) by the end of the year then your rights will be covered by the Withdrawal Agreement.
You should try to register as soon as you can. It is a legal requirement in Italy to do so. By registering you will have further evidence of lawfully living in Italy. But your rights under the Withdrawal Agreement do not depend on you having done so.
Do you want to settle in Italy? What are the challenges you encountered? Comment below.
IaM can help with your visa application to the United States, the UK & other countries
If you need help with a US visa, a UK Visa, or visa to Europe, including help with appointment booking obligations, IaM can help. For more information and advice on US immigration, UK immigration law and US visa applications or if you need any help or assistance please, reach out to your Visa Coordinator at IaM.