Brexit: The Dilemma of Second-Home Owners in France and the Rest of Europe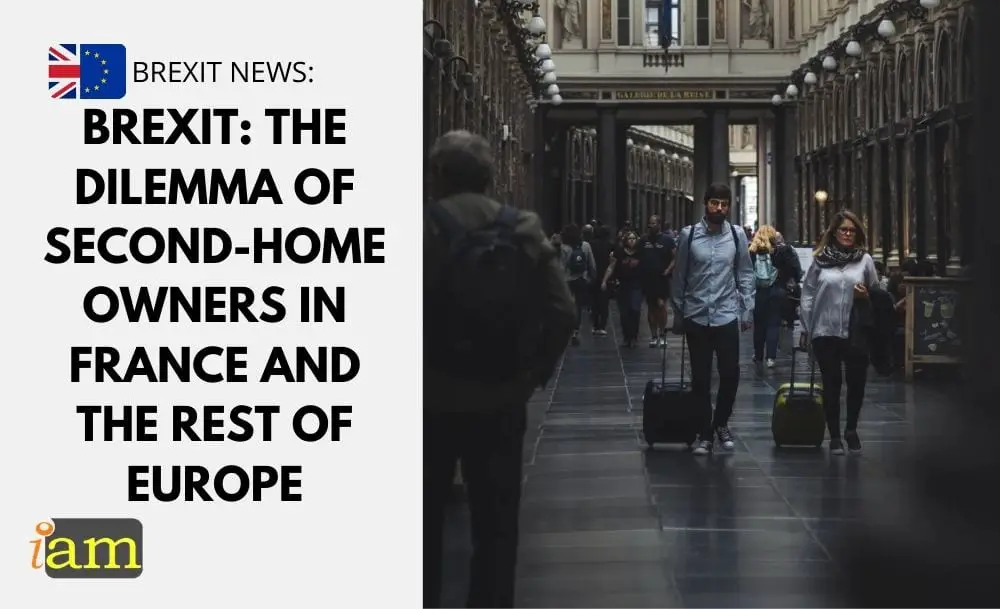 With the UK having left the European Union, new rules will apply to British people moving to France and other EU countries.
According to the data collected and published by the French National Institute of Statistics and Economic Studies shows UK nationals residing in France back in 2016 was at 148,300 and 53,000 were retirees.
A lot of people predicted that the number of UK nationals moving to EU countries would significantly drop because of Brexit however a study shows otherwise. A study conducted by OECD and Eurostat indicates that in fact there is a huge increase in UK nationals emigrating to the EU since the UK officially left the bloc on January 31, 2019.
The same report notes that between 2016 and 2018, 10,280 British people registered for residency in France.
Although the French authorities has not announced the exact data, it was reported that the number of UK nationals living in France is between 150,000 and 300,000.
"The situation with registration for UK nationals in France remains complicated and – apart from the ongoing uncertainty for many – it means that France doesn't actually know how many UK nationals live here," the report says.
The reason behind the absence of data in this regard is that France does not require EU citizens to register for residency, unlike the majority of the EU countries.
As such, UK nationals who own second homes in France are in a dilemma, to register for residency in France to retain EU citizenship under the Withdrawal Agreement or keep the second home as a holiday destination.
Those who choose the first will have their rights protected, and they will not be affected by the rules that the EU applies to third-country citizens who use their properties in France for holidays only.
Yet, those who choose the second option will face several changes, that they may not have seen coming.
Expected Changes Post-Brexit
The end of the transition period is just around the corner however a lot of things are still uncertain as both the UK and the EU has not reached an agreement about deal or no deal exit.
What is known for sure, is that starting January 1, UK nationals will lose their EU citizenship, and will be considered as third-country citizens to the EU just like Americans, Australians, and Canadians.
Losing EU citizenship means UK nationals no longer enjoy the same rights when travelling to the EU and being in the EU, including the right to free movement.
UK nationals with properties in France will be able to stay at their French homes for 90 days every 180 days. Overstaying your welcome has its consequences just like other third-country nationals.
By the end of 2022, all UK nationals travelling to France to visit their homes will need to apply for a travel authorization called ETIAS.
However, there will be no changes in property ownership, just as before. UK nationals will not be forced to sell their houses. There are currently many other third-country nationals who own homes in France like the Chinese.
The only changes implemented in this regard may be related to taxation when renting out property in France, as EU citizens are taxed 19 per cent of the income from rent while non-EU citizens are charged 25 per cent.
90/180 Holidays
Starting from January 1, UK nationals planning to spend time at the homes in France will need to calculate the period of stay.
Currently, UK nationals can currently stay in France and other EU countries as long as they wish. However, this is set to change in January 2021.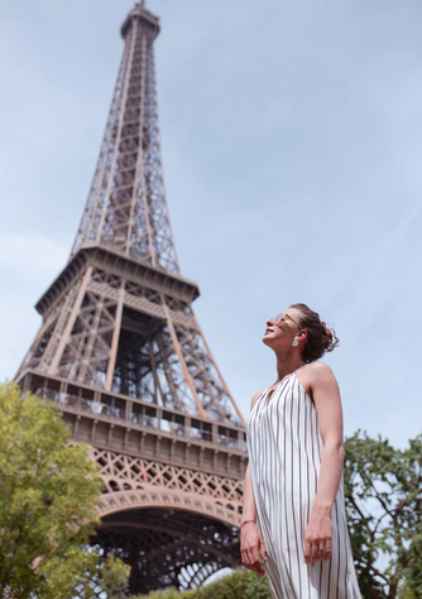 The majority of EU member states have a rule they apply, according to which the stay of non-EU citizens in its territory is limited to a maximum of 90 days within any 180 days period. Which means that UK nationals will be able to stay only six months per year in the EU, even if they own a home in any of the member states.
This means that after December 31, UK nationals must remember the fact that the 90-day rule applies to the total number of days for all countries in the Schengen Area, and not only the stay in France. Travelling in EU states not a member of the Schengen Agreement like Croatia is not counted in the 90/180 days.
Violating this rule has its consequences as those who stay in the EU more than the permitted period is fined and even deported to their countries. If the overstay is repeated, one may also be banned from entering the bloc for a certain period.
In order to keep UK nationals informed, the UK government launched several campaigns through which it intends to raise awareness on travel and stay in the EU post-Brexit.
"If you're a tourist, you will not need a visa for short trips to EU countries, Iceland, Liechtenstein, Norway and Switzerland. You'll be able to stay for up to 90 days in any 180-day period," the official government website advises among others.
Related posts
ETIAS – A Mandatory Travel Authorization to Enter France
Since 2016, the EU has announced its plans to oblige third-country citizens exempt from the requirement of a visa are required to apply online for a travel authorisation before they head to the EU for short-term trips.
The scheme, called the European Travel Information and Authorization System (ETIAS), is set to be launched in 2022. The scheme has been created to control and secure the EU borders.
Do you own a property in the EU? Have you registered your residence? Comment below.
IaM can help with your visa application to the United States, the UK & other countries
If you need help with a US visa, a UK Visa, or visa to Europe, including help with appointment booking obligations, IaM can help. For more information and advice on US immigration, UK immigration law and US visa applications or if you need any help or assistance please, reach out to your Visa Coordinator at IaM.