Why Skilled nurses could be forced to leave UK under migrant salary rules?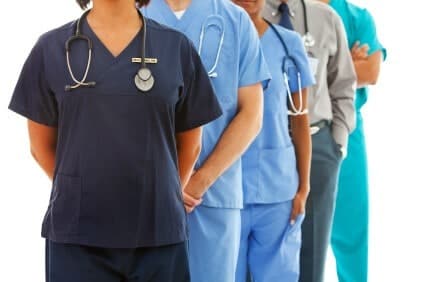 The Royal College of Nursing (RCN) union has warned that up to 3,365 foreign nurses could be forced to return home in 2017 under changes to immigration rules.
People from outside of the European Economic Area (EEA) will have to leave the UK after six years if they are not earning at least £35,000 (the new pay threshold for migrant workers introduced in 2011).
With statistics from Oxford University's Migration Observatory suggesting that the median salary was closer to £25,000 and RCN general secretary Peter Carter said most nurses earn "nowhere near" £35,000.
Carter said as well that << severe cuts to nurse training places and caps on agency spending was "forcing" NHS trusts to recruit from overseas to make up staffing levels in the UK. >>
"The immigration rules for health care workers will cause chaos for the NHS and other care services," he said.
"At a time when demand is increasing, the UK is perversely making it harder to employ staff from overseas. The NHS has spent millions hiring nurses from overseas in order to provide safe staffing levels. These rules will mean that money has just been thrown down the drain."
"The UK will be sending away nurses who have contributed to the health service for six years. Losing their skills and knowledge and then having to start the cycle again and recruit to replace them is completely illogical."
"Without a change to these immigration rules the NHS will continue to pay millions of pounds to temporarily rent nurses from overseas," he added.
Sad to hear that those which are contributing hardly to health services need to be sent away because of a salary requirement.
Latest posts by Maria Pintado
(see all)