Germany and India Sign Migration & Mobility Agreement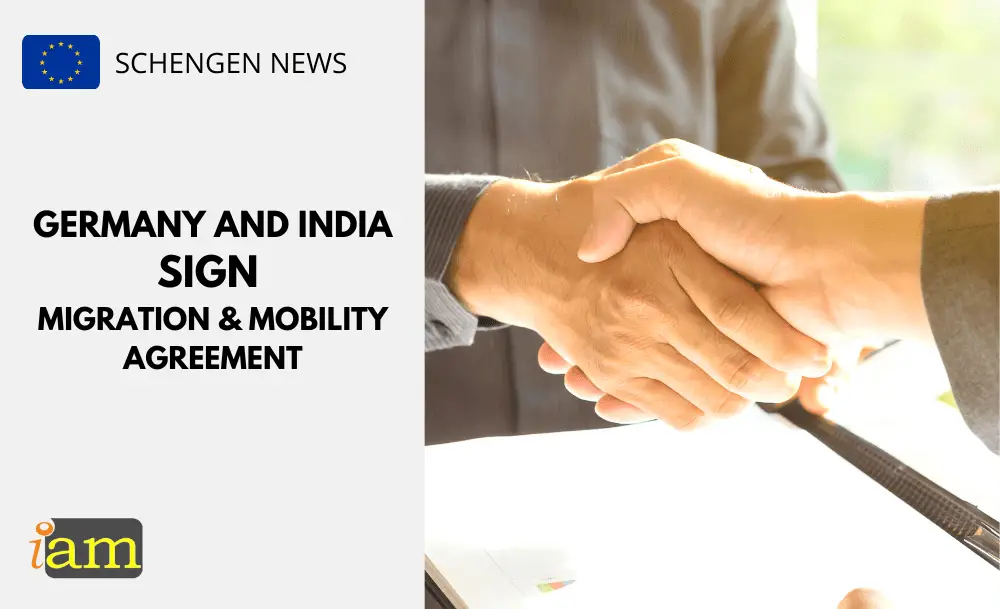 The German and Indian governments have signed a migration and mobility agreement aimed at facilitating mobility for students, trainees, and professionals between the two countries. The agreement will make it easier for qualified young Indians to reach Germany for study, professional, and work purposes. It will also promote the mobility of students, professionals, and trainees, and combat illegal migration.
The agreement was signed by the German Minister of Foreign Affairs, Annalena Baerbock, during a visit to India on December 5, 2022. It is the first comprehensive agreement on migration concluded between Germany and a country of origin, and is expected to serve as a model for future agreements in this field. The current German government's coalition agreement provides for the conclusion of comprehensive migration agreements with countries of origin.
The agreement includes provisions to facilitate fair mobility for students and trainees, cultural professionals, journalists, academics, and skilled workers who want to take up employment in one of the two countries. A joint working group on migration, return, and mobility issues will be set up to implement the agreement.
Over 200,000 Indian nationals currently live in Germany, with the vast majority holding a regular residence permit. However, there are also more than 5,000 Indian nationals who are staying in Germany illegally. In addition, 34,000 Indians are studying in Germany, making up the second-largest group of foreign students.
The migration of skilled workers from India to Germany offers great potential for addressing Germany's shortage of skilled workers. Federal Minister of the Interior Nancy Faeser said, "The German-Indian Migration and Mobility Agreement is a milestone for an intensified German-Indian partnership in the area of migration. We are setting the course for qualified young Indians to gain professional and practical experience in Germany, to study here, start vocational training, or work in their profession. This is another important step in attracting skilled workers that we urgently need in the German labour market."
Faeser also emphasized that the agreement will help to combat irregular migration and human trafficking. "We will facilitate the return of Indian nationals required to leave Germany by providing clear procedures for their identification and return," she said.
In conclusion, the German-Indian Migration and Mobility Agreement is a significant achievement that will facilitate mobility and cooperation between the two countries in the field of migration. It will promote the mobility of students, professionals, and trainees, and help to combat irregular migration and human trafficking. The agreement will also provide a model for future agreements in this field.
What are your thoughts on this issue? Talk to us in the comment section below. Or if you need more advice on the above, contact us for further travel & immigration advice.
Check out the deals we have found below and tell us your travel plans.
Check out the offers and discounts from:
And because of the pandemic, don't forget to get your travel insurance, which will cover you for flight disruptions and pandemic related matters.
IaM can help with your visa application to Europe, the United States, the UK & other countries
If you need help with a US visa, a UK Visa, or a visa to Europe, including help with appointment booking obligations, IaM can help. For more information and advice on US immigration, UK immigration law and US visa applications or if you need any help or assistance please, reach out to your Visa Coordinator at IaM.
Some of our posts include affiliate links. If you choose to purchase any of these products, we might get a small commission. For more information, check out our TOS.