Easter Chaos: Airport Delays Could Last Months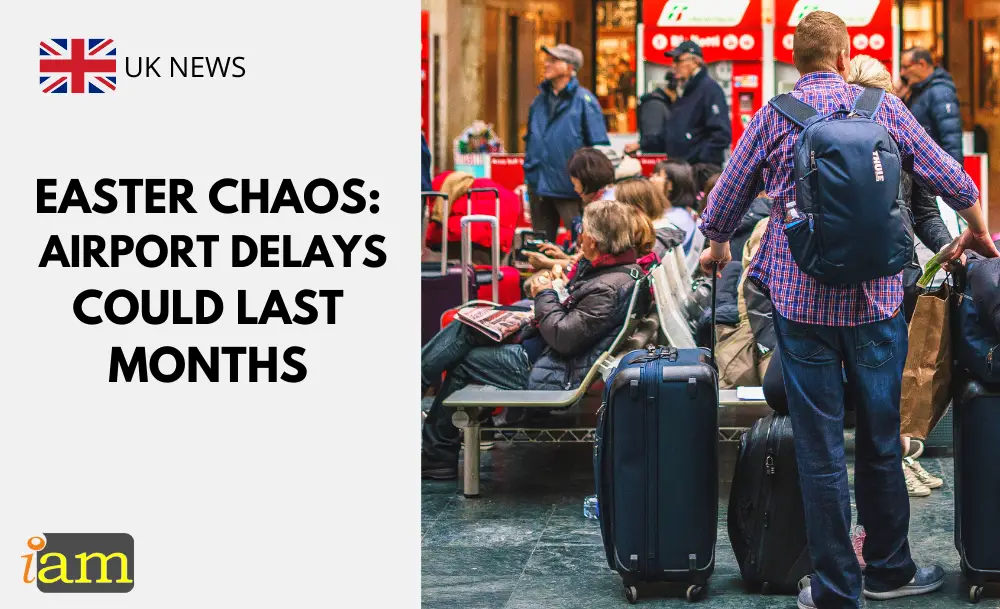 It is safe to say that pent-up travel demand has caused some headaches for airport operations across the UK.
Reports have emerged over the last few weeks of people crying after waiting in line for security for hours and missing flights, and ten-hour delays being announced with ten minutes' notice.
The run-up to the Easter school holiday has been marred by 'chaotic' airport experiences at Manchester, Heathrow, and Gatwick. Returning passengers from abroad have sometimes spent hours waiting for luggage.
Cause of Delays
A delay in bringing back enough manpower coupled with a fresh wave of COVID infections have left airport operators massively understaffed to deal with the pressure.
The UK government announced that all remaining travel restrictions would be scrapped in March, less than a month ago. But given the security requirements of airports, it takes longer to refill staff positions that were made vacant at the start of the pandemic.
UK travel is back in full swing however a number of global destinations still require Covid documents which airlines need to verify, resulting in bottlenecks at check-in during busy times.
Traffic also has been snarled at the English Channel port of Dover after P&O Ferries suspended sailings to France.
It said it was ready to resume trips on the Dover-Calais route by next week, "subject to regulatory sign-off."
Other ferry operators say their boats are full, and miles-long queues of thousands of trucks have built up over the past week outside Dover, one of the UK's busiest ports for both passengers and freight.
Recommended Arrival at the Airport
A major British airport warned passengers to expect the delays plaguing travel to continue for months.
Given that the disruption looks set to continue over the Easter holiday break, arriving at the airport early is especially important. Manchester Airport has advised passengers to arrive at the earliest time their airline allows them to check-in, and be familiar with the latest baggage and security rules for the speediest progress.
As for missing your flight due to long queues, airlines, unfortunately, are not legally obliged to help you.
However, if a significant number of passengers are stuck in the security then airlines will sometimes delay a flight to enable people to get on board.
It is also worth investing in travel insurance. Travel policies often include cover for missed departures. The exact circumstances vary, but they will generally protect you in the event you miss the departure of your international flight, ferry, cruise ship, or train because of a strike or other public transport disruption. It is unclear, however, if they would cover the incidents such as this week's airport chaos.
What are your thoughts on this issue? Talk to us in the comment section below.
Check out the deals we have found below and tell us your travel plans.
Check out the offers and discounts from:
And because of the pandemic, don't forget to get your travel insurance, which will cover you for flight disruptions and pandemic related matters.
IaM can help with your visa application to Europe, the United States, the UK & other countries
If you need help with a US visa, a UK Visa, or a visa to Europe, including help with appointment booking obligations, IaM can help. For more information and advice on US immigration, UK immigration law and US visa applications or if you need any help or assistance please, reach out to your Visa Coordinator at IaM.
Some of our posts include affiliate links. If you choose to purchase any of these products, we might get a small commission. For more information, check out our TOS.