US Visas: U.S. Green Card Lottery 2022 Open for Submission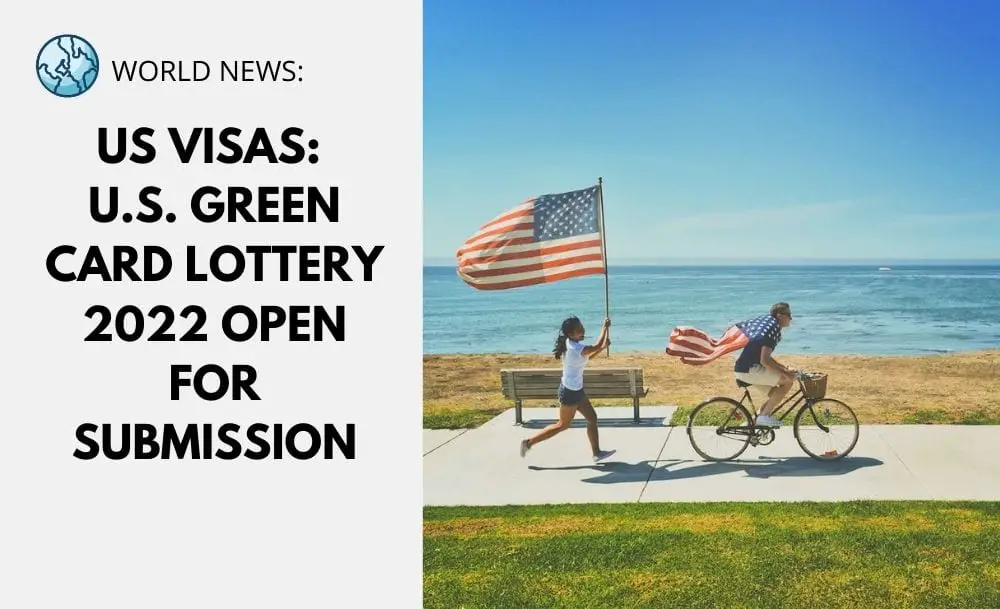 The U.S. State Department announced on 30 September that it will officially open registration for the Diversity Visa Program for Fiscal Year 2022, also known as the visa lottery.
The popular program for foreigners who lack U.S. sponsors to come to America will be up for grabs to 55,000 lucky foreign nationals authorities stated.
Foreigners interested in immigrating legally to the United States, must submit their applications electronically starting 7th October at noon and until 10th November 2020.
The winners will be drawn from random selection and there is no cost to register.
What is Diversity Visa?
The Diversity Visa program provides permanent resident visas to foreign citizens in countries with low immigration rates to the United States in the previous five years.
For the DV-2021, the program received 6,741,128 qualified entries from around the world — or 11,830,707 foreign nationals including family members or "derivatives" of principal applicants. Egypt, Iran, Russia and Algeria won the most immigrant visas.
According to the State Department, applicants must meet simple but strict eligibility requirements to qualify which distributes the green cards among six geographical regions, from countries with historically low rates of immigration to the United States.
The application process is relatively simple but there are some strict eligibility requirements to qualify.
"Do not wait until the last week of the registration period to enter, as heavy demand may result in website delays. No late entries or paper entries will be accepted," the authorities said in the official Instructions for the 2022 Diversity Immigrant Visa Program DV-2022.
"The law allows only one entry per person during each entry period. The Department of State uses sophisticated technology to detect multiple entries. Submission of more than one entry will render you ineligible for a DV," they noted.
How to enter the 2022 visa lottery
The Diversity Immigrant Visa program during the pandemic
It has been a complicated year for 55,000 foreigners who won the 2020 Diversity Immigrant Visa Program from among 14 million qualified entries.
Ahead of a September 30 deadline to get the visas issued, foreigners have scrambled to find a consular interview, one of the key requirements. So far, the Department of State has issued only 14,636 of the 55,000 diversity visas allocated for Fiscal Year 2020. 
U.S. embassies and consulates around the globe halted, in March, non-emergency visa services due to the coronavirus pandemic — and only recently has the Department of State restarted phased routine services for immigrant and travel visas.
But visa applicants and their attorneys are optimistic that U.S. District Judge Amit P. Mehta, who is presiding over a lawsuit challenging President Donald Trump's immigrant ban, will extend the Sept 30 deadline.
On Wednesday, Mehta issued an order giving equitable relief to 2020 Diversity Visa Program Selectees.
"Judge Mehta ordered the State Department to reserve 9,095 diversity visa numbers after September 30, 2020, which he calculates to mean, after all was said and done, about half of the regular number of annual DV numbers would be issued," said Morrison in a press release.