Diversity Visa Registration FY 2024 Closes Next Week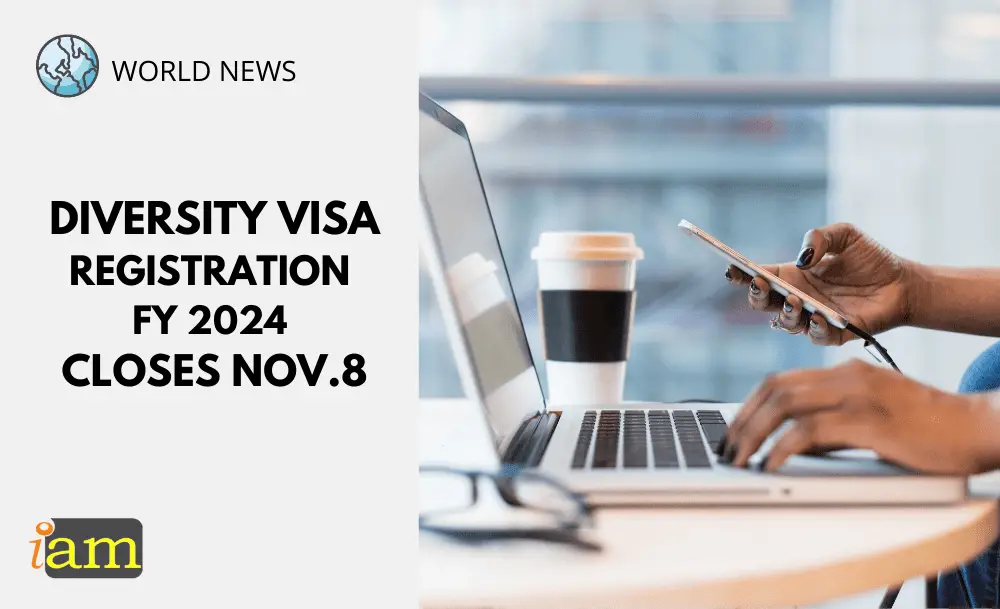 Registration for the Fiscal Year 2024 Diversity Visa "Green Card" lottery ends on Tuesday, 08 November 2022 at noon EST.
Foreign nationals who wish to register for the FY 2024 Diversity Visa lottery must submit their online registration forms and accompanying digital photos by that time. Applicants must carefully follow the State Department's official lottery instructions to avoid having their registration disqualified.
For FY 2024, the US Department of State Diversity Visa lottery program will make up to 55,000 green card numbers available through random selection. Foreign nationals selected in the lottery will be eligible to submit a green card application during the 2024 fiscal year, which begins on 01 October 2023.
The Diversity Visa "green cards" are available only to citizens of countries with lower rates of immigration and no visas are available to citizens of countries sending more than 50,000 immigrants to the United States in the past five years. Within each region, no country may receive more than 7% of the available Diversity Visa "green cards" in any one year.
Countries Ineligible to Participate in the DV-2024 Lottery Program
For the fiscal year 2024, nationals of the following countries are not eligible to apply because they are the principal source countries of Family-Sponsored and Employment-Based immigration, or "high admission" countries: Bangladesh, Brazil, Canada, China (including Hong Kong SAR), Colombia, Dominican Republic, El Salvador, Haiti, Honduras, India, Jamaica, Mexico, Nigeria, Pakistan, Philippines, South Korea, United Kingdom (which includes Anguilla, Bermuda, British Virgin Islands, Cayman Islands, Falkland Islands, Gibraltar, Montserrat, Pitcairn, St. Helena, Turks and Caicos Islands – but not Northern Ireland), Venezuela and Vietnam. Foreign nationals born in Macau SAR and Taiwan are eligible for the Diversity Visa Lottery.
NOTE: Even if you were born in one of the ineligible countries you may still qualify for a Diversity Visa if your spouse was born in an eligible country (and you are applying for the visa together) or if one of your parents was either born in or at the time of your birth was a legal resident of an eligible country.
The US Department of State will only accept entries made on an electronic diversity entry form which will be available in Electronic Diversity Visa Program during the registration period. The US Department of State will not accept mail-in entries.
Foreign nationals can learn whether they were selected only by visiting the official DV website and entering their confirmation number. The State Department does not notify entrants by letter, e-mail, fax, or telephone. The official website is the only legitimate source of lottery results.
Have you submitted your entry? Talk to us in the comment section below.
Check out the deals we have found below and tell us your travel plans.
Check out the offers and discounts from:
And because of the pandemic, don't forget to get your travel insurance, which will cover you for flight disruptions and pandemic related matters.
IaM can help with your visa application to Europe, the United States, the UK & other countries
If you need help with a US visa, a UK Visa, or a visa to Europe, including help with appointment booking obligations, IaM can help. For more information and advice on US immigration, UK immigration law and US visa applications or if you need any help or assistance please, reach out to your Visa Coordinator at IaM.
Some of our posts include affiliate links. If you choose to purchase any of these products, we might get a small commission. For more information, check out our TOS.