The Complete Beginner's Guide to BRPs, Police Registration and NI changes for migrants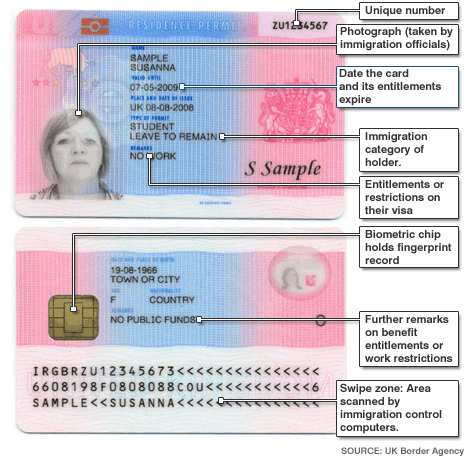 The Home Office sent an email to us today about BRPs (Biometric Resident Permits), Police Registration, and National Insurance Number changes for migrants
Biometric Residence Permits (BRPs) are not new and show a migrant's current leave to remain (visa or immigration status) in the UK.
The point of them were to help employers and other interested parties to check a person's right to work and/or study in the UK. New changes now implemented on BRPs now means that the majority of migrants holding a Biometric Residence Permit will no longer have a statement on the Residence Card telling them of their need to register with the police.
Instead they will be contacted separately via letter which they will need to take with them when registering with the police.
Additionally, some categories of visa applicants applying for a biometric card under the Tier 2 category will now have their National Insurance number (NI or NINO) included on their Biometric Residence Cards.
The effected Tier 2 Visa applications are; Tier 2 (General), Tier 2 (Sportsperson) and Tier 2 (Minister of Religion). That just leaves the Tier 2 Intra Company Visa applicants without this information on their BRPs.
Footnote on Police Registration: Police Registration has been a requirement for citizens of Afghanistan, Algeria, Argentina, Armenia, Azerbaijan, Bahrain, Belarus, Bolivia, Brazil, China, Colombia, Cuba, Egypt, Georgia, Iran, Iraq, Israel, Jordan, Kazakhstan, Kuwait, Kyrgyzstan, Lebanon, Libya, Moldova, Morocco, North Korea, Oman, Palestine, Peru, Qatar, Russia, Saudi Arabia, Sudan, Syria, Tajikistan, Tunisia, Turkey, Turkmenistan, United Arab Emirates, Ukraine, Uzbekistan, Yemen if they are applying for a visa that is:
valid for longer than 6 months

are 16 years or older

are in the UK and switching to a visa which requires them to register
Migrants could be fined £5,000 and jailed for 6 months if they don't register when you've been told to so.
Extra Credit: Anyone know why these countries in particular are on the list? Hint: The Home Office states that it is imposed for the purpose of ensuring that a visa applicant complies with the terms of the leave.
Renew, Replace or Transfer your BRP 0r Register with the police