Latest News On Immigration – Home Office Immigration & Nationality Fees 2016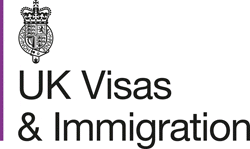 An Update on the latest news on immigration is that UK V&I's (UK Visas & Immigration) fees are going to rise again as expected and announced in January by the Home Office Immigration & Nationality Fees 2016 legislation.
It sets the maximum amounts that the Home Office can charge for visas, immigration and nationality applications. It also sets out the reasoning why the fees were increased by differing amounts.
The latest news on immigration is that further Legislation was laid by the Home Office, in Parliament, on 26 February, which will make changes to specific visa, immigration and nationality application fees.  
The new fees will come into effect on 18 March with fees for the Isle of Man coming into effect on 6 April. The three reasons behind the latest immigration news on fees and the 1 Problem they missed (or glossed over) are that the key changes for 2016-17 as follows:
Visas linked to economic growth, e.g. students and workers (most of the PBS [Points Based System] applications), will be increased by 2%.
All Visit Visas will see an increase by 2%. 
Fees for all sponsorship categories will be held at the current rates. Watch this space as this will be next for an increase. 
"To achieve the government's objective of a fully self-funding border and immigration system, while maintaining competitiveness by protecting work, study and visit routes, larger fee increases will apply to other routes. These include:

Up to 25% increases for settlement, residence and nationality fees. These products deliver the most benefits to successful applicants, for example indefinite leave to enter or remain in the UK, full access to free healthcare and other public services, and unrestricted access to the labour market.
Up to 33% for optional premium services offered by the Home Office such as the super premium service and priority visa services overseas."
The 25% increase will see many migrants unhappy with a large increase in the road to Permanent Residence (PR)/Settlement and Citizenship. Whereas the Premium Service Increases will not mostly go unnoticed until you need a visa quickly. 
The Home Office are confident that their fee increases strike the right balance between ensuring they achieve a fully-self funding border and immigration system and continuing to provide a competitive level of service, while maintaining a fees structure that remains attractive to businesses, migrants and visitors. 
If you have any queries or comments about these increases, you can contact the Home Office directly at [email protected]
As we keep saying, if you want to make an application to the UK or any other country, planning is necessary. You should have an idea as to what the overall costs and the timescales involved in your stay. 
At least this is the only significant latest news on immigration for the UK. Today is the Super Tuesday in the US, and luckily you don't have this guy to deal with too: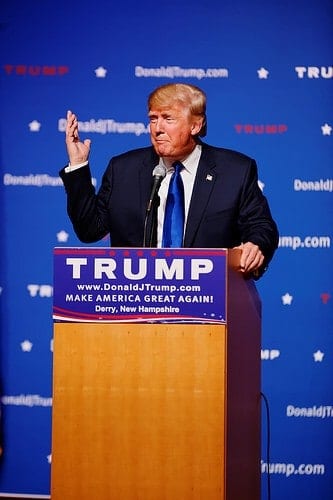 Seriously, there is no problem when it comes to UK immigration…. does anyone know the latest on the EU Referendum (Brexit) and how it will affect Visas and immigration to and from the UK?