Portugal Scraps Golden Visa Program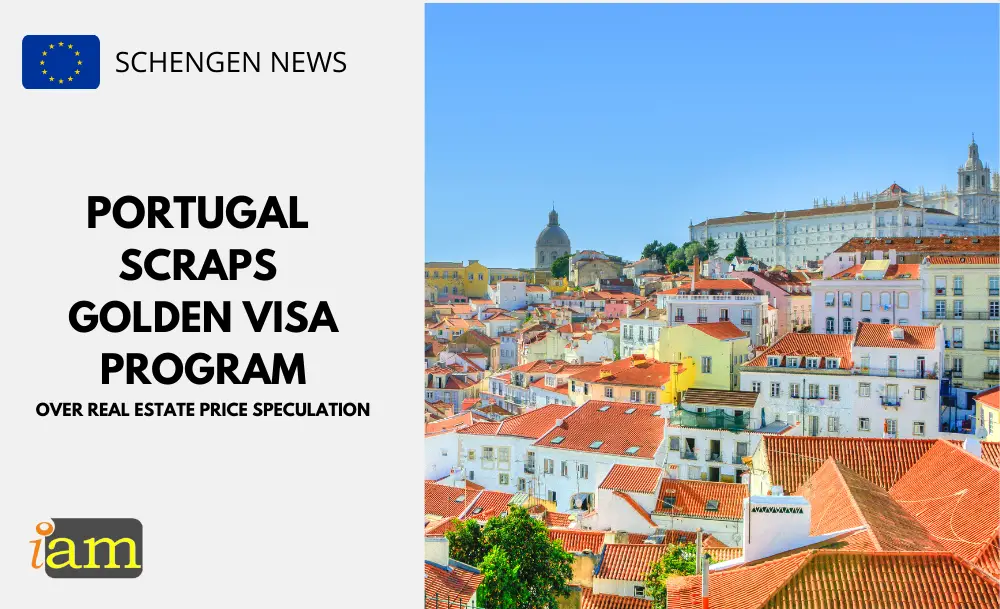 Portugal is a country known for its warm weather, delicious cuisine, and beautiful coastline. However, in recent years, Portugal has also become a popular destination for wealthy individuals looking to obtain a "golden visa". 
A golden visa is a type of residency permit that is granted to foreign investors who invest a certain amount of money in a country. 
Portugal's golden visa program,  known as the Permit for Investment Activity (ARI), has been in place since 2012 but it is set to come to an end.
Portugal's Prime Minister António Costa announced in a press conference on 16 February that his government would stop issuing new golden visas in order to "fight against price speculation in real estate".
The decision to end the scheme was driven by angst over a surge in house prices that has left many local residents struggling to find adequate accommodation, particularly in Lisbon and Porto.
The top countries of origin for Golden Visa beneficiaries are China, Brazil, Turkey, the United States, and South Africa.
What Will Happen To Existing Golden Visa
Portugal is not cancelling existing golden visas, but Mr. Costa said they could only be renewed if the property they were linked to was the permanent residence of the holder or a family member or if it was put on the rental market for a long time.
Government officials acknowledged that the visa programme was not the principal factor behind rising housing costs however it believes that ending the program is the right move in order to combat real estate speculation.
The end of the golden visa program in Portugal raises questions about the future of foreign investment in the country. Some experts believe that the end of the program will not have a significant impact on the Portuguese economy, as other countries, such as Spain and Greece, also offer golden visa programs. Others, however, worry that the end of the program will lead to a decline in foreign investment, particularly in the real estate sector.
Despite its issues, it is clear that the golden visa program has played a significant role in shaping Portugal's economy and property market over the past decade.
What are your thoughts on this issue? Talk to us in the comment section below. Or if you need more advice on the above, contact us for further travel & immigration advice.
Check out the deals we have found below and tell us your travel plans.
Check out the offers and discounts from:
And because of the pandemic, don't forget to get your travel insurance, which will cover you for flight disruptions and pandemic related matters.
IaM can help with your visa application to Europe, the United States, the UK & other countries
If you need help with a US visa, a UK Visa, or a visa to Europe, including help with appointment booking obligations, IaM can help. For more information and advice on US immigration, UK immigration law and US visa applications or if you need any help or assistance please, reach out to your Visa Coordinator at IaM.
Some of our posts include affiliate links. If you choose to purchase any of these products, we might get a small commission. For more information, check out our TOS.