Strike a Pose – But Not in Portofino's 'No Waiting Zone'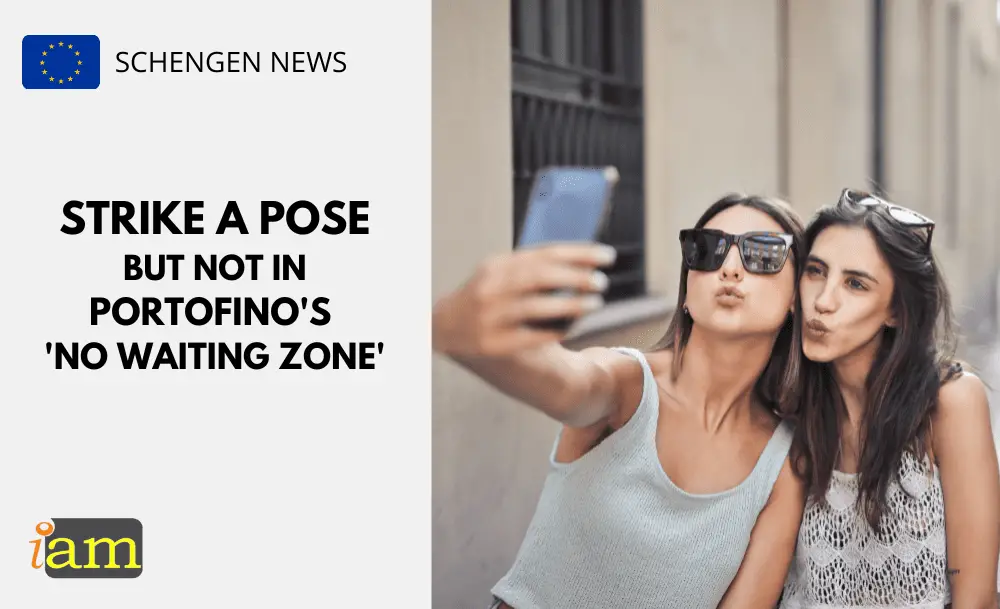 The charming Italian coastal town of Portofino has taken a bold step to preserve its beauty by introducing "no-waiting zones" to prevent tourists from blocking the area while posing for selfies.
The selfie phenomenon started with the use of front-facing cameras and the popularity of photo-sharing apps such Instagram.
Portofino is known for its picturesque harbour and colourful houses, attracting numerous visitors each year who flock to capture the perfect vacation shot. However, this sudden surge in popularity has created a problem for the town's residents and officials.
The town has just over 400 residents, but draws lots of tourists, with numbers sometimes exceeding 10,000. This results in overcrowded streets and traffic jams.
To address the issue, the authorities have designated specific areas where tourists can take photos without disrupting the flow of pedestrian traffic. This move aims to balance the needs of the visitors and the locals and protect the town's unique character.
By implementing this new rule, Portofino hopes to maintain its status as a sought-after tourist destination while combating over-tourism and making traffic flow more smoothly.
The new measure will be in force at least until 15 October 2023. It is prohibited to stop walking in the "red zones" between 10:30 AM and 6 PM. 
Visitors who stop to take selfies risk a fine of between 68 and 275 euros, although the measure is primarily intended to raise awareness among tourists rather than punish them.
If you're planning to visit Portofino, don't forget to check out these designated "no-waiting zones" to capture the perfect vacation snap without affecting the town's traffic flow.
Restrictions In Other Italian Hotspots
Portofino isn't the only Italian town dealing with over-tourism.
Venice is also suffering from a surplus of tourists. The city is expected to introduce an entry fee for visitors in the next year. Overnight visitors already pay a tourism tax of €5 per night, which is included in their hotel bills.
The autonomous region of Alto Adige in the north of Italy has introduced a limit on overnight visitors, capping numbers to 2019 levels and imposing a ban on any new accommodation openings – unless another has closed.
Italy's economy has historically relied on mass tourism. Nonetheless, authorities are highlighting the need to reconsider how visitors engage with Italy's legacy and infrastructure as many popular places are getting overcrowded as travel demand grows. 
Tourists are welcome, but not at the expense of the quality of life and mobility of people.
What are your thoughts on this issue? Talk to us in the comment section below. Or if you need more advice on the above, contact us for further travel & immigration advice.
Check out the deals we have found below and tell us your travel plans.
Check out the offers and discounts from:
And because of the pandemic, don't forget to get your travel insurance, which will cover you for flight disruptions and pandemic related matters.
IaM can help with your visa application to Europe, the United States, the UK & other countries
If you need help with a US visa, a UK Visa, or a visa to Europe, including help with appointment booking obligations, IaM can help. For more information and advice on US immigration, UK immigration law and US visa applications or if you need any help or assistance please, reach out to your Visa Coordinator at IaM.
Some of our posts include affiliate links. If you choose to purchase any of these products, we might get a small commission. For more information, check out our TOS.