The Netherlands to Ban Travel from UK, South Africa & South America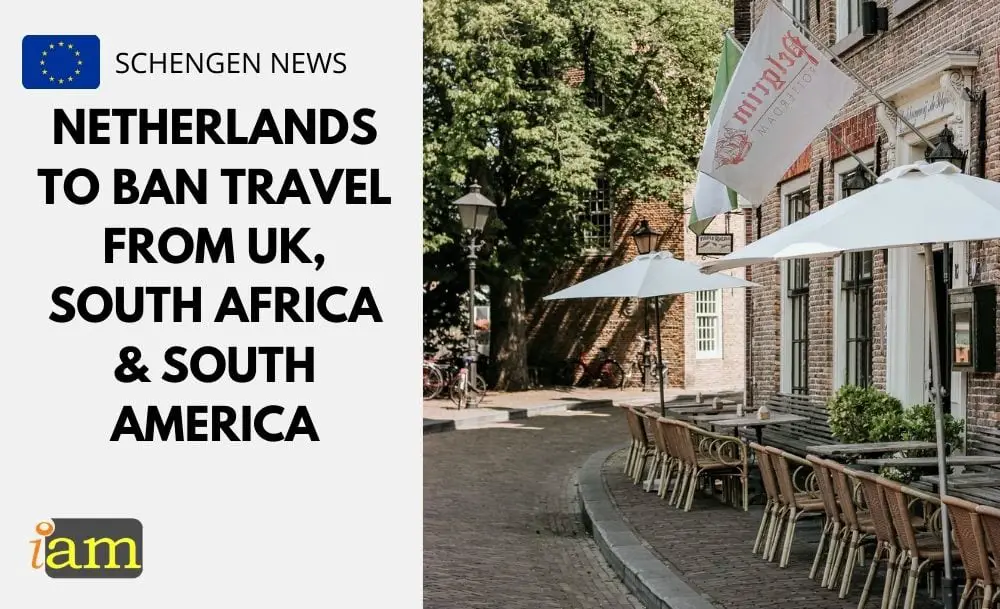 The Netherlands is clamping down on travel to curb the spread of coronavirus while citizens await to be vaccinated.
Prime Minister Mark Rutte announced that the Netherlands will impose new international flight bans, increasing testing measures, and a curfew for citizens, lasting at least one month.
The Dutch Prime Minister announced that starting 23rd January, flights from the United Kingdom, South Africa and South American countries – Argentina, Bolivia, Brazil, Chile, Colombia, Ecuador, French Guiana, Guyana, Paraguay, Peru, Suriname, Uruguay and Venezuela are banned from entry.
The Dutch government  is also asking its citizens to postpone any non-essential trips outside of the country until at least March 31, 2021.
Double Testing Required
All international arrivals in the Netherlands either by plane, by bus, by train or by boat will now be required to undergo double testing.
They will not only have to provide proof of a negative PCR test, performed not more than 72 hours before arrival and travellers also need to provide proof of a rapid antigen test result.
The new rapid antigen test is being asked to be performed no later than 4 hours before the flight, making it an almost impossible requirement to comply with, especially for those travelling from an airport without on-site antigen testing available.
Related articles:
Bi-national couple reunion temporarily stopped
The Netherlands has been making exceptions for couples in long-distance relationships separated by travel bans since the summer of 2020 but will now temporarily restrict entry for the purposes of reuniting.
This will be a heavy blow to couples looking to reunite, as they will now be denied entry as of Saturday, January 23, 2021.
National Lockdown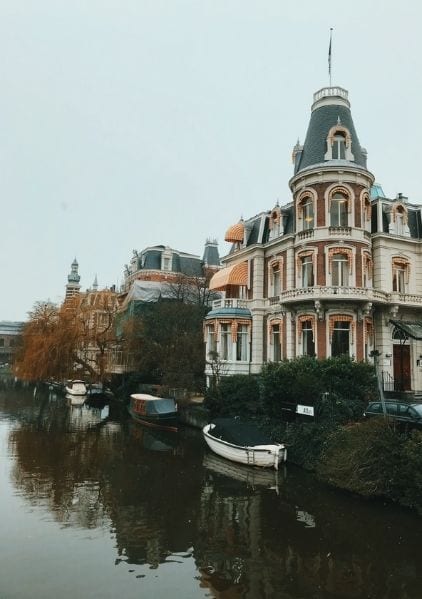 In addition, the Netherlands will extend its lockdown by three weeks, in an effort to protect its citizens from the new strains of the Coronavirus pandemic,
"This is a very tough measure, but we are at a crossroads. The British variant doesn't leave us with an alternative," Rutte pointed out.
Rutte expressed his concerns regarding the new strain of the Coronavirus pandemic, which was first identified in Britain.
"There is light at the end of the tunnel with the arrival of the vaccines, but we are asking you for final effort – this is tough, I realise, but we can reach the finishing line," he pointed out.
The Dutch government also proposed the first nationwide curfew from 8:30 PM to 4:30 AM which must be first approved by the parliament.
If approved, the curfew would permit citizens to leave their homes only for particular reasons.
However, from the imposed measure would be excluded medical emergencies, persons engaged in essential jobs or other similar reasons. If citizens do not comply with the rules, they could be fined €95.
On December 29, the Dutch government announced that all persons reaching the country from another Member State of the EU or Schengen Zone must first prove that they tested negative for the Coronavirus pandemic.
What are your thoughts on this stricter rules of travel and travel ban? Comment below.
IaM can help with your visa application to the United States, the UK & other countries
If you need help with a US visa, a UK Visa, or visa to Europe, including help with appointment booking obligations, IaM can help. For more information and advice on US immigration, UK immigration law and US visa applications or if you need any help or assistance please, reach out to your Visa Coordinator at IaM.