Top 10 Countries That UK Nationals Visit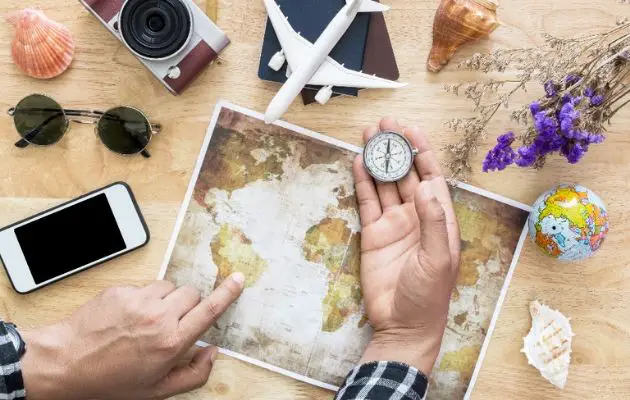 Britain's passion for travelling abroad has experienced its biggest surge in nearly twenty years, with Britons making more than 36.7 million trips to foreign countries as at 2016 with the prospect of increasing at a greater percent in the year 2017.
The concept of taking a break from work to travel is no longer just for an elite few. Taking time off has now become more and more of a norm for individuals regardless of age. Survey has shown that only less than fifteen percent of people aged twenty-six and below have stated that they rarely go on holidays. At least forty percent of individuals go on one to two holidays in a year, and also fifty-five percent of Britons say that they have holiday plans for the summer and this number is expected to increase in the summer of 2017.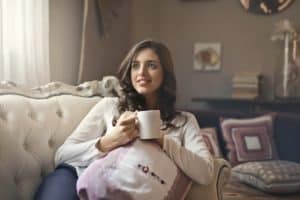 Conceivably, the reason for this trend is that more people are becoming aware of the value of rest and leisure. Taking a break can sometimes be directly linked to performance at the office. Hence, it has been shown to have a positive impact on employees.
Gone were the days that a vacation automatically meant travelling with the purpose of visiting family and friends. Now, more people travel to enrich themselves, be it to explore a new destination or to learn a new skill as few would say. At times, quite a fair number of people from the UK seeks to develop new healthy habits on their travels. In the category of countries whose citizens are more interested in going on fitness or wellness vacations like yoga retreats or martial arts retreats, the UK comes as the second highest number, falling only behind Spain.
Which makes Spain, France, and other countries the most popular destinations for Britons, with the number of visits to the former increasing by twenty-two percent from 36.7 million in 2015 to 38.1 million 2016. The statistics include vacations, visiting friends or relatives, business and miscellaneous, but data shows that holidays were the most popular reasons.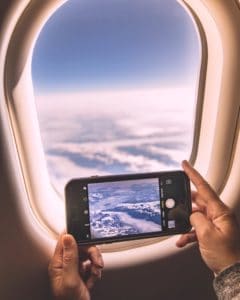 We have put together a list of the top ten countries United Kingdom people visits and their features which takes British people there; they are as stated below:
Spain
Spain has long been a darling of British holidaymakers, and it remains the UK's number one holiday, destination. Spain's most famous pursuit is, of course, the running of bulls and the matador bull fights which still occur outside of the metropolitan areas of Madrid and Barcelona. Most famous of all is the Pamplona Encierro, which happens every year from the sixth to fourteenth of July. The origins of the celebration are logistical; it was necessary to transport the bulls from the cages to the ring, and when this was going on, young Spaniards would jump in amongst them to display their prowess.
In the modern day, participants (must be at least 18 years old) while running in the same direction as the bulls must abstain from inciting the bulls and are not allowed to take any alcohol. It is culturally rich because it's had Greek, Roman, Muslim, Jewish, Celtic, Visigothic influence.
Spain is also one of the leading countries in sports. It is the second country with the most tourism because each part of the country is so diverse but evenly beautiful. Of particular note are, the Balearic Islands of Mallorca, Ibiza, and Menorca, along with the Canary Islands such as Tenerife and the beautiful but not too known La Gomera and La Palma. Other great beach targets on the mainland are the Costa de la Luz and Catalonia.
Even though Northern Spain combines magnificent empty beaches with rolling countryside, mountains, medieval towns and buzzing cities, it is usually overlooked by most tourists. However, it's authentic, great value and the food is superb.
There's more to Spain than beaches like great walking holidays along with wine and gastronomy breaks and cycling. The rise of low-cost airlines has made it easy to enjoy taking breaks away from the city in places like Palma and Seville, both of which are rich in culture.
France
France has an assortment of tourist interest spots like urban areas of cultural intrigue, for example, Paris, Lyon, Strasbourg, the Alpine mountains, ski resorts, shorelines, alluring French towns, fantastic gardens and stops, and more. The connection between the British and French has had its high points and low points throughout the years, yet our affection for all things French hints at no decrease. From the Channel ports to the islands of the Mediterranean, Francophiles are never shy of new spots to find. Also, among our favorites holidays places in France are the beaches of Corsica and Ile de Red. You can go cycling in the French less metropolitan areas or spend a few days in Paris.
If you want an excuse to crack open a few bottles, enjoy a wine tour or a champagne weekend, or unwind and see the countryside roll by on a luxury hotel boat with epicure meals, fine wines and jaunts all involved then your destinations include Burgundy, Provence, and Gascony.
There are few better means of enjoying the French countryside than in your rented villa with private pool – our most loved spots include the Dordogne, Provence, and the Côte d'Azur. Depending on your budget, you can also venture skiing in the French Alps alone, or with the family, additionally, the mountains make an incredible summer destination. You can lease a French chateau, and even in winter, you'll find long days of daylight on the Cote d'Azur, where you can appreciate the ageless excellence of Nice. The food is astonishing, and even though there is an attitude of indifference, the French people are friendly and welcoming. Likewise, French people have a great sense of fashion, their accent, cuisine, the lifestyle of the general population, alongside the different landmarks to visit are what makes France extraordinary, and a destination country of British People
China
China drives a culture shock in numerous UK visitors, yet preparing adequately for the trip makes the trip worthwhile. Knowing that food ought not to be eaten with the wrong end of a pair of chopsticks, liquor shouldn't be taken without toast, and each bill must be haggled over. The Chinese are dedicated, bold, organized, savvy, family oriented, diverse and tolerating of other cultures. When they visit or stay in other countries, they prove themselves to be hardworking and well behaved.
For the most intrepid travellers, it is conceivable to cross the length of China and Russia with a ride on the trans-Siberian express prepare. The trip can take as little as seven days, or it can take as long as you need because it is not at all like a cross-country flight, it's conceivable to get off at a few sightseeing done enroute.
Italy
For some, Italy is one of the dream destinations of their life. With 50 UNESCO World Heritage Sites, many cultural artifacts, buildings, and archaeological sites from the Roman Empire and the Renaissance ages, along with the quaint Alpine villages and towns in the north of the country and captivating Mediterranean coasts to the south, Italy is understandably one of the most visited countries in the world. Its most visited cities include Rome, Venice, Florence, and Milan, all with their attractions, history, culture and ancient culture, great beaches, fantastic food and charming people; it's no surprise that so many Britons decide to spend our holidays in Italy.
To taste la dolce vita, Britons make a beeline for the urban communities of Rome, Florence, and Venice – for an additional dash of old-school style, you can even go to Venice on the Express for an unwinding stay in the countryside or near a beach, lease a villa with private pool. Another destination for UK people is Umbria, an excellent district of Italy. It boasts of medieval market towns, magnificent vineyards and incredible works of the Renaissance – and is untouched by sightseers. Beach lovers are overwhelmed by the 500 miles of coastline in Puglia in the south, with its great architecture, food, and wine. Tuscany is deservedly famous amidst vacationers, yet you can still get away from the bursting crowds by leasing a villa.
The Italian Lakes pulled in a portion of a vast number of travelers from the UK, and they keep on being well known for their excellent setting, mountain views and excellent transport links for visiting nearby attractions.
The lesser-known zone of Le Marche offers all that you would anticipate from Italy – awesome beaches, noteworthy and historical royal residences and displays loaded down with masterpieces. The island of Sicily blends historical sites with a ravishing coastline, while Sardinia has the nation's best beaches, and the Amalfi Coast is an incredible base from which the British people visit Sorrento, Capri, Mount Vesuvius and Pompeii.
Greece
Greece is a wonderful country, with an amazing history that goes back for thousands of years, which established the basis of the world as we know it today. With beautiful architecture, delicious food, and wonderful people, this country deserves to be recognized as one of the top countries of choice for British visitors. Also, the modern life in this country is incredible throughout every season, especially during the summer, Grand museums, white buildings sparkling in the sun with the bluest sapphire sea below. Simplicity, tranquility, harmony, sandals and white linen wears worn all summers are the norm of Greece. Here, it's all about the sea, the wine, the sunset, love of life and a life of love. A classic Greek day is a day you wake up looking at the scenery and mountains, with the knowledge that the history of the land where you step is a myth come to life. Joy, war, fantasy, invasion, perseverance, celebration, one is never left bored in Greece, now that it has so much to offer. Holidays in Greece are all about simplicity.
Despite the recent economic crisis, about 6.5 million trips were made from Britain to this country in the last year alone. With its food which is a masterpiece of simplicity, both traditional and healthy, the whitewashed villas, the welcoming tavernas, the hot sun and blue seas that keep the people of the UK coming back year after year.
Corfu's villas never lose their appeal. If you're looking for the classic small Greek island, Paros, which has no airport and is a fabulous place for lazy days, boat trips, and lovely villas comes highly recommended by previous British travellers.
Germany
Germany's huge size, its status within the Eurozone, and the fact that thirty percent of its people spend their vacations in their native land mean that the country's tourism industry is unquestionably enormous. In 2012 alone there were over four hundred million overnight visits in the country, which boils down to over ten million visitors on every night of the year. The hospitality industry is so large that it makes up for about five percent of Germany's GDP, and provides a job for a similar percentage of the German workforce.
Because of its size, and varying geography there are varieties of attractions, from Bavaria's sunny beer gardens to Berlin's notorious night-life. Anyone considering visiting Germany this year would also be advised to visit the Berlin Wall, as it is the 25th anniversary of its downfall after the demonstrations of the Peaceful Revolution in August 1989.
The United States of America
The United States is a large country serving a great number of attractions to its international visitors. U.S. cities like New York, Los Angeles, Las Vegas flourish with visitors all through the year. Major natural attractions here comprise the Grand Canyon, Yellowstone National Park, the Alaskan subarctic wonders, the Hawaiian beaches and more. America is the most attractive long-term destination for British vacationers, and it's not hard to understand why. The USA has to its advantage, an extraordinary diversity of landscapes, memorable cultural sights, friendly people and great food.
New York is an obvious starting point for a US based holiday with its 24/7 hit of street-level thrills and high culture. You can arrive on a Transatlantic trip, including the Big Apple with Las Vegas, or escape the city to the more peaceful Upstate New York. Going down to the New England is quite fascinating as well.
Whether you decide on a perfect two-week fly-drive, a coach tour or road trip, you'll see a lot without travelling for too many kilometres. Most trips begin or end in Boston and include a jaunt to Cape Cod, the famous American seaside retreat.
Other major sites of the East Coast include Niagara Falls and Washington D.C. A British vacationer can also drive across Virginia, backtrack the Civil War route, or visit DC, Philly and New York on a single trip.
The Mid West is the heart of America while Las Vegas is the popular destination, easily mixed with the Grand Canyon on a fly-drive. A great method of exploring the US is to rent a mobile home unit. The West is a renowned region for road trips where you could tour the great National Parks or travel down Route 66, and British holidaymaker has been known to make use of that.
Turkey
It is well recognized for its rich cultural ancestry and ethnic diversity. The country is enriched with a vast number of historical, cultural and archaeological sites and attractive seaside resorts along the Mediterranean and Aegean coasts. Regarding price, Turkey has benefited from its exclusion from the Eurozone. The city of Istanbul in the west of Turkey has been the point of connection between Eastern and Western cultures since 660 BC. Currently, the city is one of the fast-growing metropolitan regions in the world, with 5,343km² of large coastal urban area saturated with the elegant domes and minarets of the city's mosques. Places like the Grand Bazaar, Blue Mosque, as well as the Cistern all attract a lot of visitors during the summer months, but an astute traveler from the UK will find the city to be much peaceful away from the peak months.
Be that as it may, Turkey's tourism isn't restricted to its wonderful city. The coastal regions of the nation are progressively pulling in British travellers hoping to spend some time on the beach, and the incredible hot-air balloon rides over the Cappadocia rock formation is a solitarily enjoyable experience.
Although the economy suffers from inflation and isn't as cheap it was 20 years ago; it still compares auspiciously to its western neighbors. Turkey has some of Europe's finest shorelines, a substantial portion of which remain moderately untainted and you're rarely far from a famous Roman ruin and a grand mosque. Albeit most summer sun seekers go straight to the coast, a short break in Istanbul ought not to be missed, preferably in spring or autumn.
Russia
Russia is justifiably a standout amongst the most visited nations by British travellers. Both nature and social tourism are prominent in this country. Lake Baikal, volcanoes of Kamchatka, the Black Sea coasts, the Ruskeala Canyon, and cold mountains of Altai are a portion of the natural attractions in this nation. Cultural areas of attraction here comprise the urban regions like Moscow, St. Petersburg, Novosibirsk, Novgorod, Kazan, and others with their various places of worship, exhibition halls, historical structures, theaters, royal palaces, strongholds, and different destinations saturated with hundreds of years of history.
The notoriety of tourism in Russia is apparent from the way that in 2013, about 28.4 million vacationers went to the nation with $11.2 billion USD generated as global tourism income by the Russia's tourism industry that year. In 2014, 29.8 million travelers spent their vacation in the country. Around 966,600 occupations in the Russian Federation are targeted at the travel and tourism industry in the nation.
Thailand
Thailand, the Land of Smiles with its sunny, sandy beaches, tropical islands, rich wildlife, archaeological sites, temples and monasteries, and more which makes it a global tourist hot spot, continues its dramatic rise from travelers' haven to a standard holiday favorite. The appeal to British visitors is evident with beautiful countryside and beaches, exceptional food, friendly citizens and low cost of living. Thailand additionally has a fascinating and unique cultural heritage, effused by Buddhist ideals. And Bangkok, the capital, effervesces with energy and vitality.
It's the islands that draw the most notice, however, with Phuket bringing in most visitors. Most of its hotels are world class which is quite exquisite. There is also the Gulf of Siam, the serene island of Koh Samui has some charming small but lavish hotels, and its neighbor Koh Phangan is on the up.
Conclusion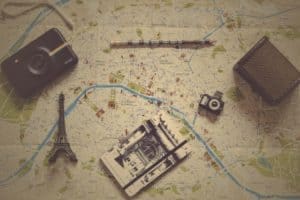 We have shown you that the countries listed above are the top most visited countries by the United Kingdom with each country exhibiting their ethics one after the other. With a well-planned budget for a memorable holiday and a sense of familiarization of the country you are, there's no doubt that visiting the countries and knowing their various worth will improve your knowledge and a sense of fulfillment in your lifetime.
Why not plan for the upcoming summer holiday and make it a memorable one with your families, in one of the countries listed above as desired destinations for the British People.