US Residents Will Need a REAL ID To Board an Airplane Next Year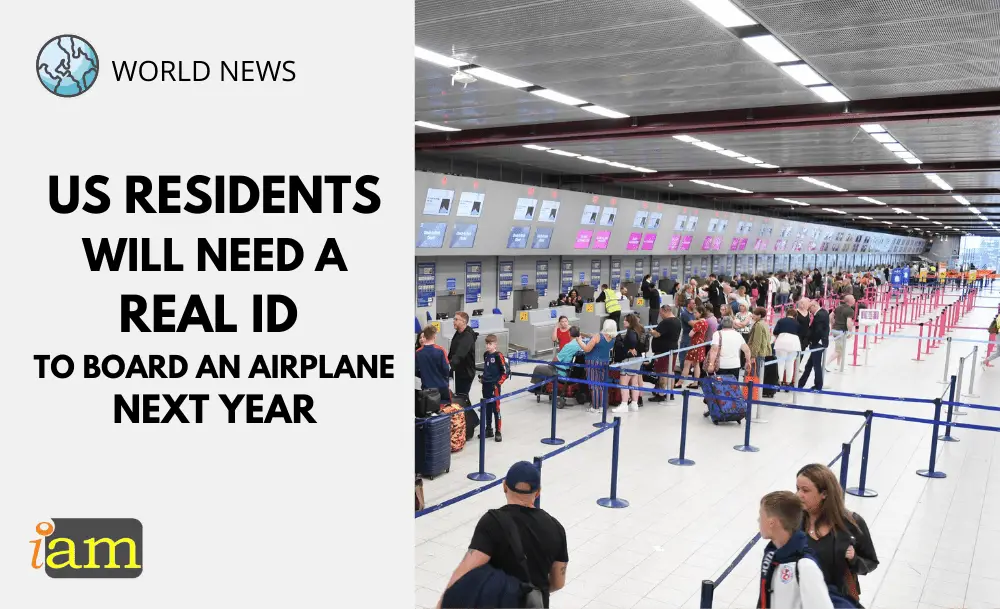 Starting May 3, 2023, US residents will need REAL ID Cards to board domestic flights in the United States, as the federal government seeks to address security issues and further improve identity checks at US airports.
Travellers who want to travel by air will soon need a star on their driver's licence, indicating that it is a REAL ID-compliant credential or they will need another form of approved identification to board their flight or enter a secure federal facility. 
The upgraded REAL IDs will be required starting May 3, 2023, and the one-year count-down has begun.
"Travellers are not required to get a state-issued REAL ID, however, starting May 2023, if you typically use your driver's licence or non-driver ID to fly within the United States then you probably want a REAL ID,"

"Otherwise you will need to use a valid U.S. passport or another federally approved valid form of identification when you walk up to the TSA document checking podium. The consequence of not having a valid ID is that you won't be permitted to board your flight."

Thomas Carter, TSA's Federal Security Director for New Jersey
Mandatory Document To Board A Plane
The measure was introduced in the Federal REAL ID Act, which 'places new rules on which forms of identification may be used to board flights within the United States. This means that, from 2023 moving forward, Americans who are 18 or older will only be allowed to board flights when in possession of a REAL ID Card.
So far, the only US states issuing both REAL IDs, and the so-called enhanced driver's licences are Michigan, Vermont, Minnesota, and New York, while Washington state residents can be issued an enhanced driver's licence only. Those residing in any other US state will need to apply for a REAL ID.
Those who routinely use their driver's licence as a travel document within the United States are now advised to check their state-specific requirements for obtaining a REAL ID ahead of the deadline.
How To Check If ID Is Compliant
The United States advises its citizens to 'check for the star', as all new REAL ID cards come with a star at the top. Americans can now also use this new interactive map to find the REAL ID issuer closest to them. It helps ensure travellers will obtain it through official means and avoid scammers.
The star and other new security features will be reviewed by airport security when the REAL ID mandate starts being enforced. For more information on REAL ID cards, including costs, travellers should follow updates from the TSA website and their own state's official means of communication.
What are your thoughts on the application and documents required for a Schengen visa? Talk to us in the comments section below.
Check out the deals we have found below and tell us your travel plans.
Check out the offers and discounts from:
And because of the pandemic, don't forget to get your travel insurance, which will cover you for flight disruptions and pandemic related matters.
IaM can help with your visa application to Europe, the United States, the UK & other countries
If you need help with a US visa, a UK Visa, or a visa to Europe, including help with appointment booking obligations, IaM can help. For more information and advice on US immigration, UK immigration law and US visa applications or if you need any help or assistance please, reach out to your Visa Coordinator at IaM.
Some of our posts include affiliate links. If you choose to purchase any of these products, we might get a small commission. For more information, check out our TOS.