Spain's Golden Visa: One of the Top Investor Choices in Europe for 2022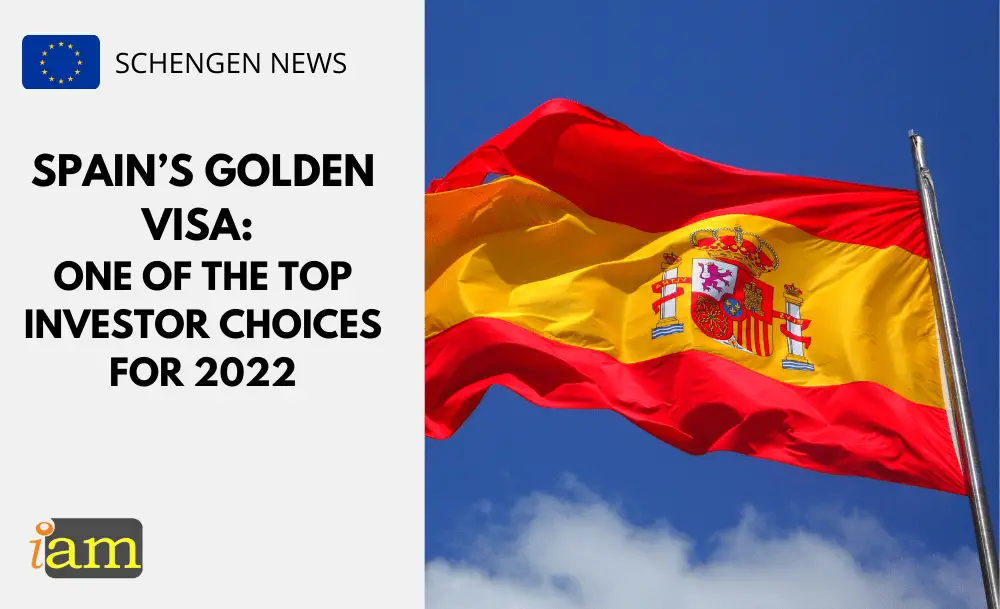 As the pandemic begins to subside, interest in foreign residency through property investment is rising again.
Golden Visa programmes are investment schemes where purchasing a second home in a different country entitles buyers to a second passport or pathway to citizenship.
According to research by Tranio, the Spanish Golden Visa program remains among the top European investors' choices for the first half of 2022.
The data shows that for a period from January until June this year, the increase in the number of Golden Visas purchased by internationals who wish to stay in Spain began to slow down but the demand for Spanish visas is still substantial, and it may remain stable in the long-term.
The continuing popularity of golden visas is said to have significantly contributed to the recovery of Europe's property market after the pandemic.
The figures provided by Tranio's data on property purchase inquiries made by investors in the first half of this financial year also reveal that global investors' interest in Citizenship by Investment and Residency by Investment programs was mainly focused on Europe as well as North America.
In addition, the top five European Golden investment programs that attract international investors are the following:
Portugal's Golden Visa
Montenegro's Golden Passport
Greek Golden Visas 
Turkey's Golden Passports 
Path to Spanish Residency
Through the Golden Visa program, third-country citizens are eligible to remain in Spain, provided they meet specific conditions and make an investment of at least €500,000 in Spanish real estate. After meeting the above-mentioned requirements, investors may then be allowed to live and work in Spain legally. Besides, they can also move freely within the borderless Schengen area.
It has been reported that the Golden Visa program of Spain has significantly contributed to the recovery of the country's economy, despite the fact that such schemes have often been criticised for being an open door to many unlawful affairs such as money laundering and corruption.
What are your thoughts on this issue? Talk to us in the comment section below.
Check out the deals we have found below and tell us your travel plans.
Check out the offers and discounts from:
And because of the pandemic, don't forget to get your travel insurance, which will cover you for flight disruptions and pandemic related matters.
IaM can help with your visa application to Europe, the United States, the UK & other countries
If you need help with a US visa, a UK Visa, or a visa to Europe, including help with appointment booking obligations, IaM can help. For more information and advice on US immigration, UK immigration law and US visa applications or if you need any help or assistance please, reach out to your Visa Coordinator at IaM.
Some of our posts include affiliate links. If you choose to purchase any of these products, we might get a small commission. For more information, check out our TOS.