Germany Plans Simplify Immigration Rules To Attract Foreign Workers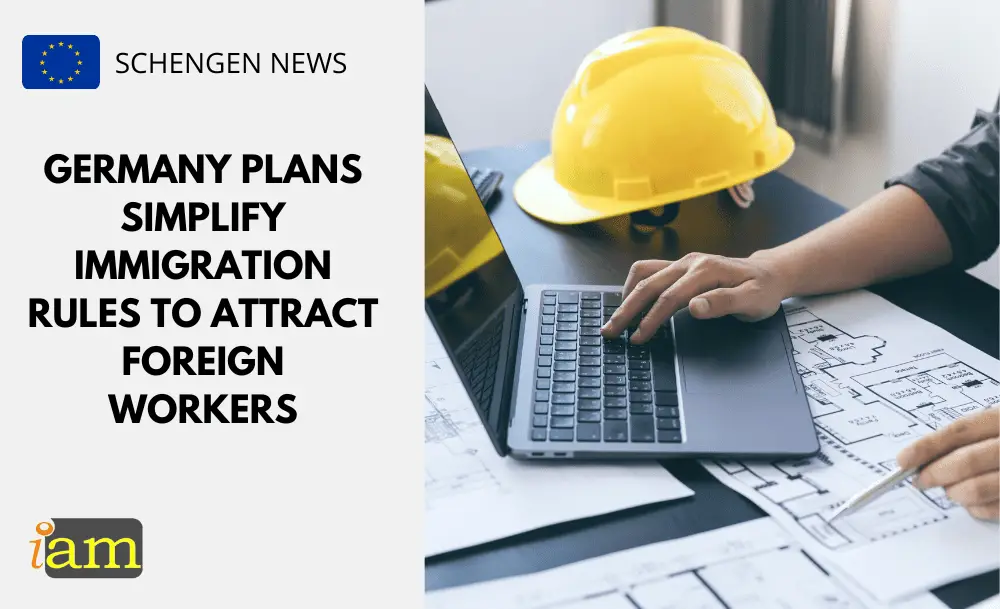 As the competition for skilled labour intensifies around the world, Germany is considering making it easier for skilled migrants to be able to get a job in Germany as the country needs to fill in a large number of vacancies.
Germany plans reforms to its immigration system to make itself more attractive to skilled workers who currently lean towards other rich countries.
Labour Minister Hubertus Heil and Interior Ministry Nancy Faeser wrote in an article for business newspaper Handelsblatt that they wanted to turn Germany into an immigration destination.
"If we want to attract clever people, we have to offer them more than just simpler processes," they wrote.
"We're competing in the search for skilled labour with countries like the United States, Canada and Australia. We're talking about good jobs, jobs with collective wage bargaining."
German politicians hope the country's strong labour protections and human rights laws can help to attract skilled foreign workers.
"Germany has for a long time struggled to make itself visible as an immigration country," said Misbah Khan, migration policy specialist and member of parliament for the Green party, which is part of the centre-left coalition government. "Our strong civic rights are an important plus point."
It has been reported that the country will allow migrants already in Germany more time to find a job, but the two ministers said they wanted to go further to attract people from outside the EU who do not have an automatic right to work in the bloc. 
Among the promised changes is a measure allowing industry trade associations to recognise foreign qualifications. Recognition by a trade association would entitle people coming to Germany from overseas to a one-year visa to look for a job, they said.
What are your thoughts on this issue? Talk to us in the comment section below.
Check out the deals we have found below and tell us your travel plans.
Check out the offers and discounts from:
And because of the pandemic, don't forget to get your travel insurance, which will cover you for flight disruptions and pandemic related matters.
IaM can help with your visa application to Europe, the United States, the UK & other countries
If you need help with a US visa, a UK Visa, or a visa to Europe, including help with appointment booking obligations, IaM can help. For more information and advice on US immigration, UK immigration law and US visa applications or if you need any help or assistance please, reach out to your Visa Coordinator at IaM.
Some of our posts include affiliate links. If you choose to purchase any of these products, we might get a small commission. For more information, check out our TOS.