UK to stop using 'racist' visa algorithm after legal challenge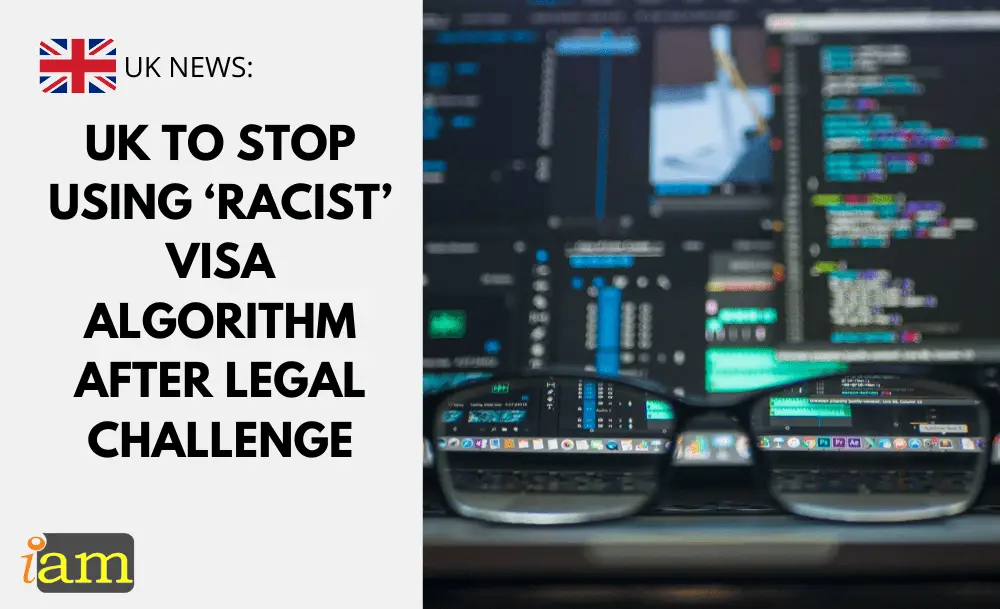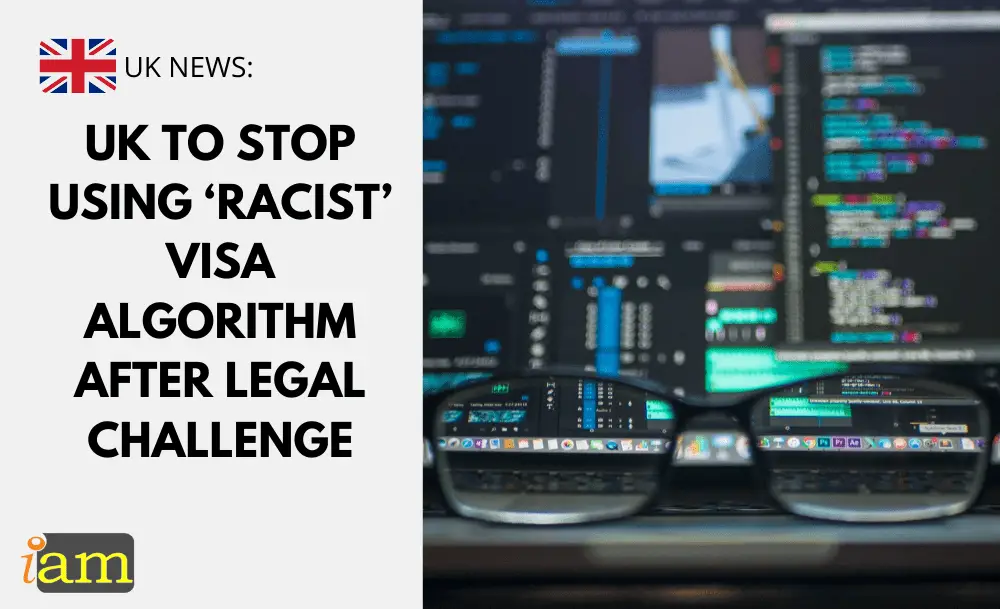 Britain's government announced on Tuesday 4th August that it will stop using a racist computer algorithm to streamline visa applications.
The decision to stop using the algorithm will take effect on August 7, after the Joint Council for the Welfare of Immigrants (JCWI) and Foxglove, a digital rights group, launched a legal challenge against the use of the algorithm.
The Home Office said it has "been reviewing how the visa application streaming tool operates and will be redesigning our processes to make them even more streamlined and secure."
We do not accept the allegations the Joint Council for the Welfare of Immigrants made in their Judicial Review claim and whilst litigation is still on-going it would not be appropriate for the Department to comment any further.

the UK Home Office says
The redesign of the system is to be completed at the latest on October 30, it said.
'Entrenched racism'
Foxglove welcomed the government's announcement, saying "it's great news because the algorithm entrenched racism and bias into the visa system".
It is reported that the system has been in place since at least 2015 and has been using a "traffic light system" to grade every UK entry visa application.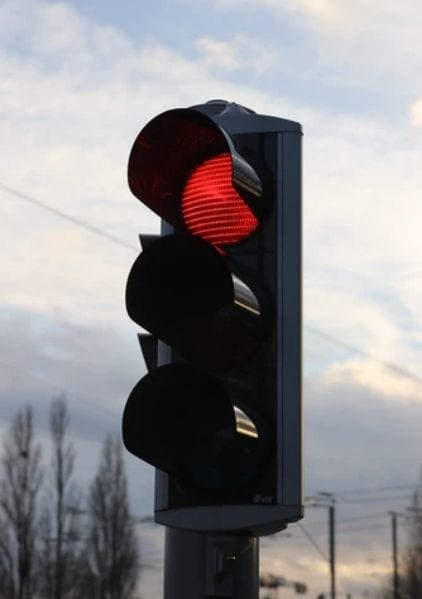 The system assigned Red, Amber or Green risk ratings to applicants, according to JCWI.
"The visa algorithm discriminated on the basis of nationality — by design," the organisation said in their statement.
A number of "suspect" countries had been blacklisted so that applications from there were automatically graded Red.
"Their applications received intense scrutiny by Home Office officials, were approached with more scepticism, took longer to determine, and were more likely to be refused," JCWI added.
Foxglove supplemented that "it got so bad that academic and nonprofit organisations told us they no longer even tried to have colleagues from certain countries visit the UK to work with them".
They also confirmed that the algorithm suffered from a feedback loop, "where past bias and discrimination, fed into a computer programme, reinforce future bias and discrimination," Foxglove explained.
Furthermore, they denounced the system's lack of transparency.
In a letter sent to Foxglove, the government argued that it "had already moved away from the use of the Streaming Tool in many application types".
Indeed recently, its use has been limited to applications for visit visas and a small number of other entry clearance routes including Short-Term Study, Overseas Domestic Worker and applications made overseas from non-EEA family members.

Foxglove says
The algorithm was based on a secretive high risk of countries that was revealed and branded as also biased and racist back in 2012 when the Guardian reported the existence of the list.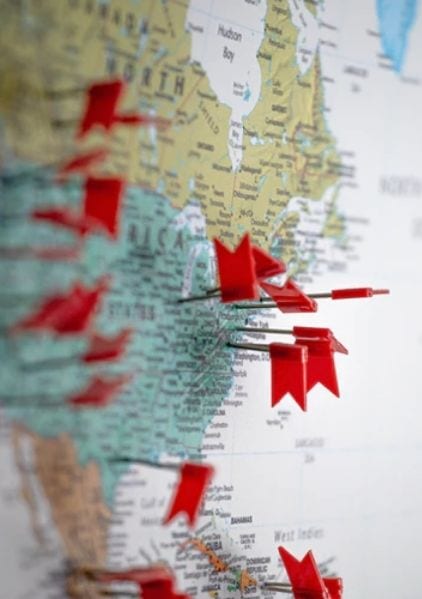 The list was of 44 countries that were considered as high risk to UK immigration. The list was never revealed as the government both defended the list and then hid behind national interest reasons.
The UK government defended its secrecy over 'high-risk' immigration blacklist warning of diplomatic retaliation over UK bias against migrants from 'shamed' nations.
Attempts to find out what countries were on the list were futile, but many immigration practitioners, like IaM, at the time could easily whittle the list down to countries based on the amount of casework required and the types of standardised refusals being received by applicants.
Such discriminatory factors means that even today, when faced with an immigration application, we will request even more documentation for certain types of visa applications for certain types of nationals, as well as their countries of application.
It can also be deduced that there are certain types of nationalities exempt from such treatment. That list of countries that were exempt from such treatment when the Home Office later released a list of low-risk countries.
The UK's Immigration Rules, Appendix H for Tier 4 applications list the following countries as low-risk:
Australia
Bahrain
Barbados
Botswana
Brazil
Brunei
Cambodia
Canada
Chile
China
The Dominican Republic
Indonesia
Japan
Kazakhstan
Kuwait
Malaysia
Mauritius
Mexico
New Zealand
Oman
Peru
Qatar
Serbia
Singapore
South Korea
Thailand
Tunisia
United Arab Emirates
United States of America
British National (Overseas)
Hong Kong
Macau SAR
Taiwan*
*those who hold a passport issued by Taiwan that includes the number of the identification card issued by the competent authority in Taiwan
From the list of the above listed low-risk countries, you can draw your own conclusions. But every immigration practitioner is aware of the racist bias in immigration applications.
What are your thoughts on this? Comment below.
If you need any help or assistance please, reach out to your Visa Coordinator at IaM.