France Tightens Restrictions on Unvaccinated: The New French Health Pass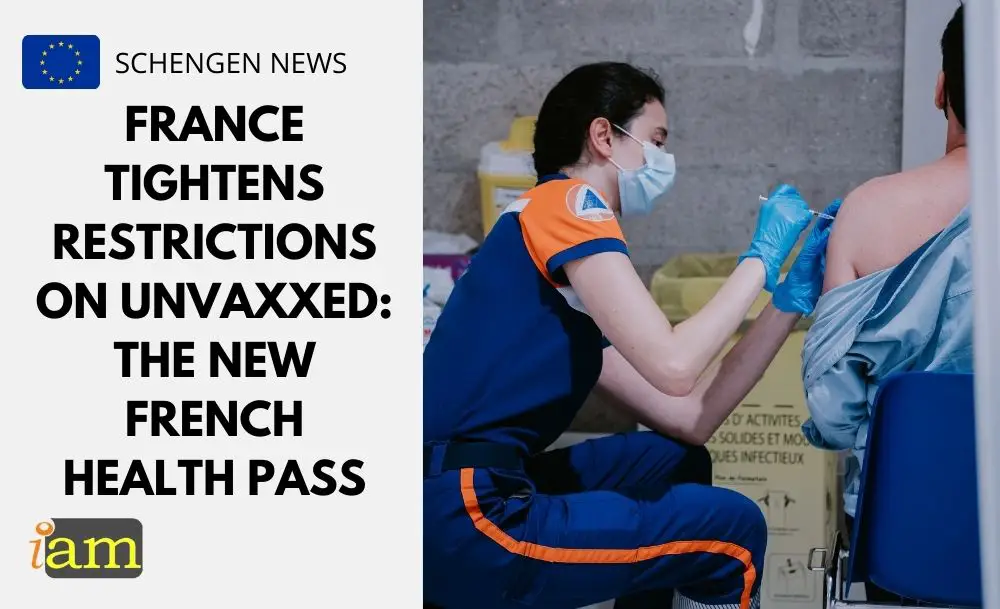 As France is experiencing a sharp rise in infections, the French government is rolling out a compulsory health pass for access to cultural and leisure venues and could later extend to access to restaurants, cafes, bars, and long-distance transport networks.
The French health pass indicates that the holder has been fully vaccinated against COVID-19. In France, a fully vaccinated individual means one week after the final dose of a Pfizer, Moderna, or AstraZeneca vaccine course or 28 days after a Johnson & Johnson vaccine, has recovered from the virus within the last six months, or has tested negative in the past 48 hours with either a PCR or antigen test.
As of 21 July, holders of the health pass have access to any leisure or cultural venue across France with a capacity of more than 50 people, including museums, theatres, concert halls, exhibition spaces, festivals, sporting venues, theme parks, libraries, swimming pools, theme parks and attractions like the Eiffel Tower.
From 1 August, the health pass is expected to be extended to restaurants, cafes and bars (both indoors and outdoors), long-distance trains and coaches, domestic flights, hospitals, and nursing homes.
It's required of anyone above 18 years old and by 30 August, it will be extended to children between the ages of 12 and 17 too.
Access to the French Health Pass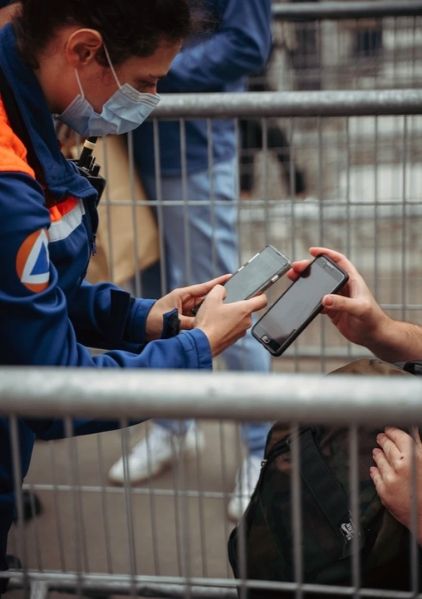 If you're travelling from the EU, you can present your EU Digital Covid Certificate or any approved European health certificate that documents your vaccination or testing status.
The French embassy in Germany confirms that if the certificate issued to you appears with a European flag, your certificate is compatible and "will be recognised during [checks] in France in the same way as French certificates."
If you're travelling from the US, your CDC vaccination card won't be compatible with the French system. According to tweets from the US Embassy in France:
As of July 21, the French government has not provided official information on obtaining a health pass for people vaccinated outside the European Union. 
The embassy notes that some US travellers have been able to have their vaccination information entered into the French system by a French doctor or pharmacist, while others have been told this isn't possible. As the system remains unclear, please check the latest information with the US Embassy in France. Talks are ongoing between the EU and USA on harmonising the technology to allow various countries' apps to scan non-EU certificates.
Update: 
Tourists from the US can exchange their vaccination certificate for a QR code that's compatible with the French system by email. The same system will be used for French citizens living outside France.

Proof of vaccination (CDC card), passport or ID card, proof of address and an application form is required. Check the official website for details on the process.
If you're travelling from the UK, the French embassy in the UK confirms that you can "present your NHS certificate through the NHS app, by downloading or printing the document, or by presenting your NHS letter" instead.
If you're travelling from elsewhere, check your local embassy for information. It is possible that the certificate you need to enter France can be converted into the French system by a pharmacist or doctor but check ahead before making any appointments. 
Bear in mind that France only recognises the vaccines approved by European Medicines Agency (EMA). 
The approved vaccines are:
Pfizer
Moderna
AstraZeneca including Covishield 
Johnson & Johnson
To get the latest updates on the rules for French Health Pass, check the official website.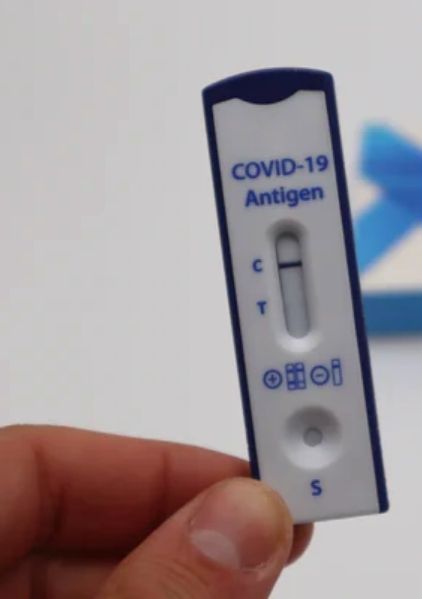 COVID Test in France
Testing is widely available in France in most pharmacies and medical facilities but you will generally need to make an appointment in advance. Most pharmacies can do antigen tests for about €25, and PCR tests can cost about €45. 
When using the health pass, your testing status is only valid for 48 hours, which means you'll need to be regularly tested to enter venues.
The spread of the Delta variant has been compounded by a slow vaccine uptake in France in recent weeks. By introducing the pass, the government hopes that more residents will be encouraged to sign up for the vaccine campaign.
Converting Your Vaccination Card to a French Health Pass
International tourists 18 and up, who wish to visit France or are already in France and have been vaccinated outside France and the EU, with an approved EMA vaccine can now convert their vaccine card for a QR code compatible with the French health pass.
The first step is to gather the following documents in a PDF, JPG or PNG format.
Your vaccination certificate showing that you have been fully vaccinated with a vaccine approved by the EMA
Valid passport
Round trip travel tickets to France
A completed application form
You need to send the documents to the French government depending on your country of origin:
The email subject should follow the format:
COUNTRY OF RESIDENCE / SURNAME, First name
Update: You can now sign up using the new French online system.
The content of your email should not exceed 10 MB, the French government states. If it does, you should lower the quality of your images.
As soon as the request is processed, an email containing the QR code will be sent. This can be printed and presented on paper or in digital format, and there is no time limit on its use.
British travellers from England and Wales can use the QR codes on the NHS COVID certificates. Travellers from Northern Ireland and Scotland can send their email requests for a QR code.
What are your thoughts on proving your COVID health status to enter public venues?Talk to us in the comment section below.
Check out the deals we have found below and tell us your travel plans.
Check out the offers and discounts from:
And because of the pandemic, don't forget to get your travel insurance, which will cover you for flight disruptions and pandemic related matters.
IaM can help with your visa application to the United States, the UK & other countries
If you need help with a US visa, a UK Visa, or visa to Europe, including help with appointment booking obligations, IaM can help. For more information and advice on US immigration, UK immigration law and US visa applications or if you need any help or assistance please, reach out to your Visa Coordinator at IaM.
Some of our posts include affiliate links. If you choose to purchase any of these products, we might get a small commission. For more information, check out our TOS.