Travel to France: Health Pass Requirement Extended Until 2022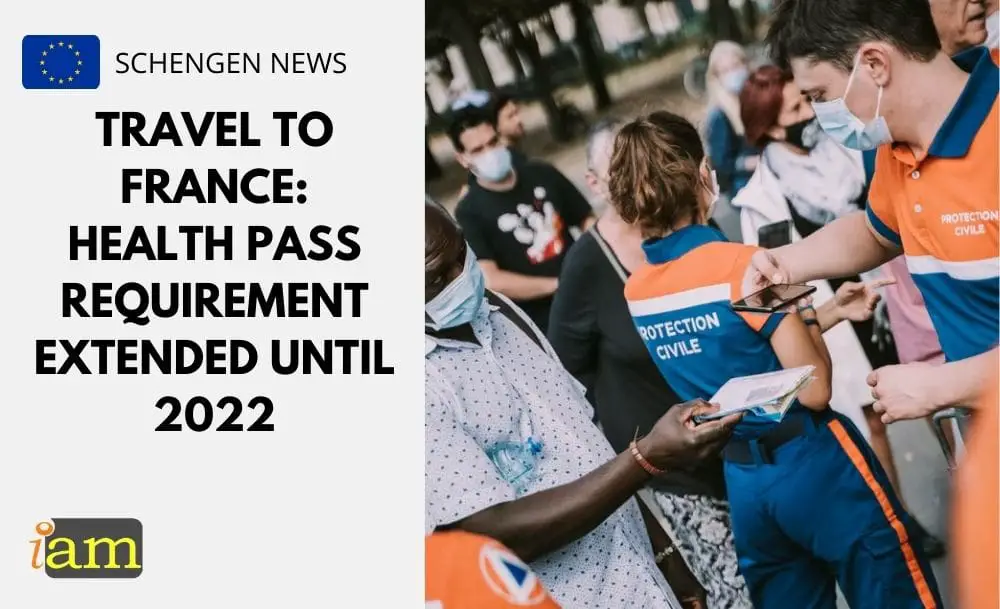 If you're planning a trip to France you will need the health pass to access venues including bars, cafés and tourist sites. French nationals and travellers reaching the country will be required to hold a Health Pass until July 2022. 
The French Parliament passed the bill on the extension of the health pass until 31 July 2022, with 118 votes in favour and 89 against it. This means that the bill has now officially been approved and will remain effective until the middle of next year.
COVID-19 test results that have been taken recently also grant entry to most areas as they are considered equivalent to vaccination and recovery certificates. However, since it is more convenient and cost-effective to take the vaccine for free rather than undergo testing several times a week, the French President, Emmanuel Macron, suggested that everyone gets fully vaccinated.
Tourists have been required to hold a COVID-19 Certificate while in France since 9 August. Those who are residents of one of the EU Member States,  Schengen-associated countries and the UK have been able to enter France and indoor spaces by only presenting the EU Digital COVID Certificate (EUDCC). 
The EU Digital COVID Certificate means that those vaccinated in EU countries have vaccination codes that are compatible with the French system, and the same is true of people vaccinated in a Schengen zone country or in the UK. 
However visitors from outside the EU/Schengen/UK area need to obtain a European QR code before they can use the health pass, and the process for doing this has changed several times since the health pass was rolled out in August.
Travellers from third countries whose vaccination is not recognised by EUDCC including the US and Canada will no longer be able to convert their vaccination certificates into the French Health Pass.
How to Access French Health Pass for Third Country Nationals
Once at the pharmacy, you need to present your original paper vaccination certificate and your passport and the pharmacist will give you a QR code. The code can then be scanned into the French TousAntiCovid app and this creates the health pass.
In addition, those who have tested negative within 72 hours and those who have recovered from the virus are also eligible to obtain the pass.