Greece Entices Digital Nomads With Tax Incentives Post Brexit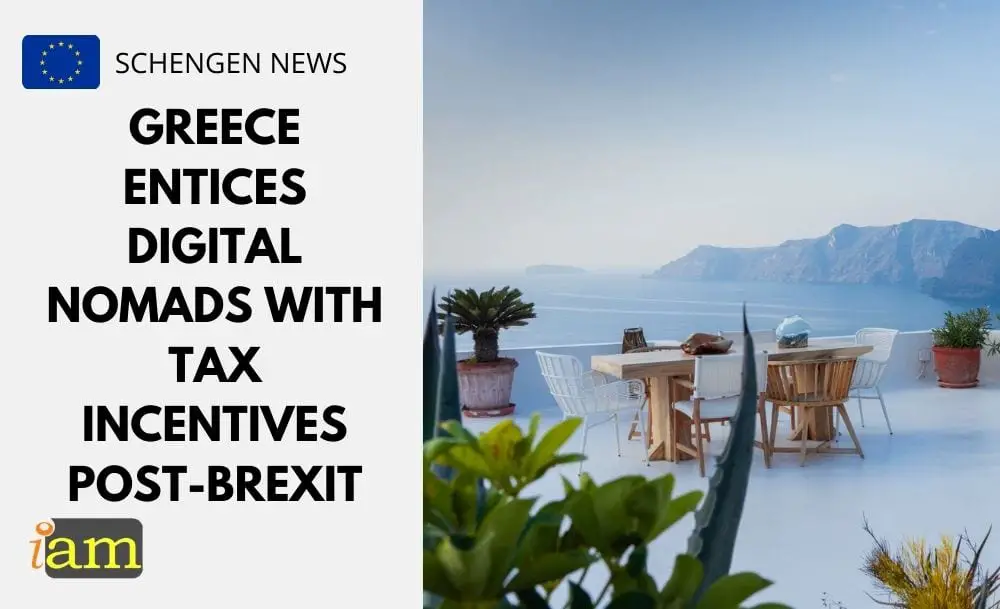 Greece competing for a part of the Digital Nomad pie
The hunt for remote workers continues as countries are competing hard to attract location-independent workforce.
Remote work was gaining steam before the pandemic, however, the travel restrictions imposed to mitigate the virus spread has brought attention to remote work. More and more companies have realised that current technology has shown it can fully support this work style.
The number of countries across the globe which are opening their doors to remote workers is growing, and Greece has long joined the ranks.
Nomadic Lifestyle
Part of the lifestyle that people enjoy working remotely is hopping from one location to another. The pandemic complicated travel choices due to restriction on arrivals set by each country and another layer of restriction was recently added by Brexit immigration bill removing the right of free movement between EU and UK.
UK nationals need to get visas if they want to stay in the EU longer than 90 days in 180-day period and the same goes for EU nationals who wants to enter the UK after the transition ends in December 31. Aside from getting visas, complicated taxation is also an issue.
Related articles:
Tax Incentives
Greece has introduced new tax incentives in an effort to attract those working from home as it looks to rebuild its battered economy.
Anyone moving to Greece in 2021 will not have to pay income tax on half of their salary for the next seven years, whether salaried or self-employed. The only catch is that it won't apply to people who have been a tax resident in Greece for seven out of the past eight years.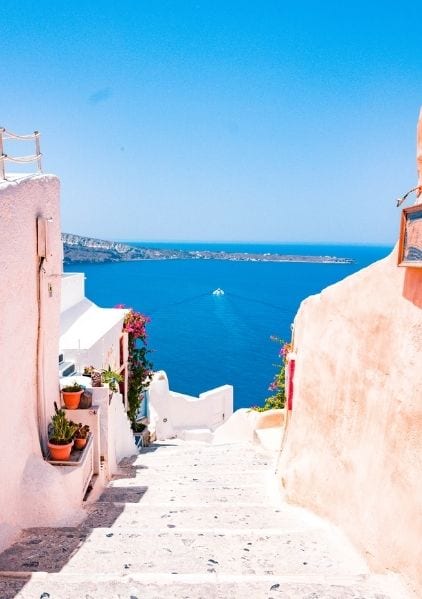 "We are targeting companies that want to open offices in Greece due to Brexit, Greeks abroad who want to return to Greece, digital migrants or tech companies; anybody or any company that wants to open (an) office in Greece," Alex Patelis stated, economic advisor to the Greek prime minister.
The new legislation is expected to be voted through in the next three weeks and will come into force on January 1.
Greece experienced one of the most acute "brain drains" in Europe, as workers moved abroad in search of jobs following the global financial crisis. The Greek economy had been picking up over the last two years, but the coronavirus pandemic delivered it a fresh blow.
The latest tax measures are part of wider efforts to make the Greek economy more attractive to foreign investors.
Last year, the Greek government announced a flat tax rate of 100,000 euros ($118,112) annually on income for those who live in Greece for at least six months of the year, and make an investment of 500,000 euros or more within three years.
Meanwhile earlier this year, Athens also introduced a flat income tax rate of 7% for foreign pensioners who transfer their tax residence to Greece.
Other EU countries who are open for remote workers are The Czech Republic, Estonia, Iceland, Germany, Portugal and Spain. Croatia is also working on their policy to welcome remote workers.
Where is your ideal destination to work remotely? Comment below and tell us why.
IaM can help with your visa application to the United States, the UK & other countries
If you need help with a US visa, a UK Visa, or visa to Europe, including help with appointment booking obligations, IaM can help. For more information and advice on US immigration, UK immigration law and US visa applications or if you need any help or assistance please, reach out to your Visa Coordinator at IaM.