Trip to Venice: All Travelers to Pay Entrance Fee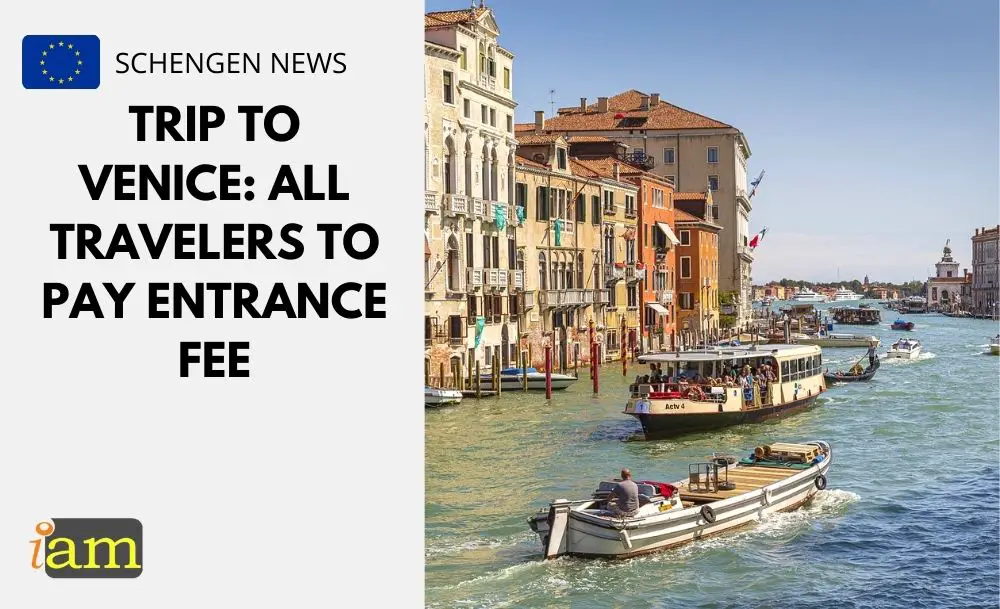 The enchanting Italian city of Venice is planning to charge entry fees for visitors from next summer, as well as start daily entrance quotas. The historic floating city welcomed over 5.5 million visitors in 2019, making it one of the most visited cities in Italy and in Europe. 
This world-famous destination intends to require potential day visitors to reserve their entry in advance. It will also likely install turnstiles at important access points to the historical centre to monitor attendance. Such measures to manage the staggering influx of tourists into the fragile area had been considered for years prior to the pandemic. 
One of the unintended results of the pandemic is that the residents got a taste of how peaceful the city could be, with the lagoon waters clearing and wildlife returning. It became even more apparent that tourist numbers needed to be regulated as the world recovers from the COVID-19 crisis. The city looks to take advantage of the current low volume of travellers to reframe its approach to tourism. 
Venice Quotas and Entrance Fees
A trip to Italy is not complete without a trip to the world's most famous floating city. From its culinary delights to its charming gondola rides, few people can deny that Venice has earned its place on the global travel bucket list. However, to visit and enjoy all the city has to offer doesn't come cheap and the price of visiting the floating city is set to rise in the coming months.
According to the Italian newspaper La Stampa, not only are quotas set to be put into place that will limit the number of tourists able to visit Venice in a day, but tourists are also set to be charged a fee to enter. 
While the price has yet to be set in stone, the entrance fee is expected to be anywhere between €3 and €10, depending on the season and the number of tourists that are expected to visit on that particular day. Residents and their relatives, and tourists who hold hotel reservations inside the city are likely to be exempt from the entry fee.
On top of this, visitors will also have to reserve entrance to the city on a particular day, as the city tries to mitigate the number of people visiting per day. Turnstiles are set to be installed to control entry as Venice looks to increase the quality of the experience for both visitors and residents. 
However, whilst improving the experience might sound like a good idea, not everyone is happy with the new measures. City councillor Marco Gasparinetti said that such a move would turn Venice into a "theme park". He proposed that, instead, access be restricted only in notoriously crowded areas, such as St. Mark's Square.
Venice Bans Cruise Ships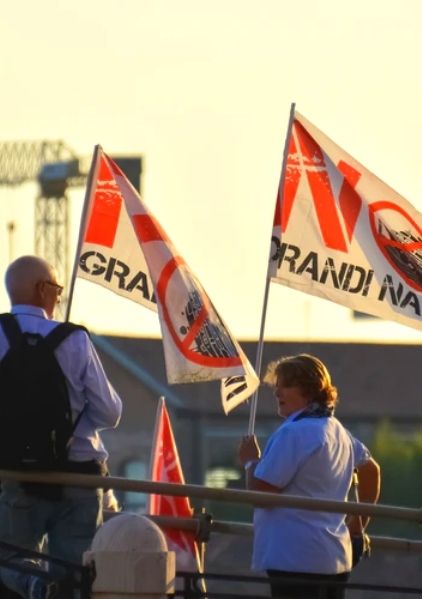 Proposing fees to enter the city isn't the only radical tourism-related idea that Venice has had in the past few weeks. The city also made the decision to ban cruise ships from entering the lagoon, a UNESCO world heritage site. A historic decision that has been years in the making, it will force several cruise operators to rethink their itineraries and tour options. 
The ban which came into effect on 1 August ensures that cruise ships heavier than 25,000 tonnes, longer than 180 meters, taller than 35 meters or that use more than a certain amount of fuel when manoeuvring are banned from entering. 
The decision was made in order to protect the city's UNESCO status and came after years of pressure from environmentalists.
What are your thoughts on this issue? Talk to us in the comment section below.
Check out the deals we have found below and tell us your travel plans.
Check out the offers and discounts from:
And because of the pandemic, don't forget to get your travel insurance, which will cover you for flight disruptions and pandemic related matters.
IaM can help with your visa application to Europe, the United States, the UK & other countries
If you need help with a US visa, a UK Visa, or a visa to Europe, including help with appointment booking obligations, IaM can help. For more information and advice on US immigration, UK immigration law and US visa applications or if you need any help or assistance please, reach out to your Visa Coordinator at IaM.
Some of our posts include affiliate links. If you choose to purchase any of these products, we might get a small commission. For more information, check out our TOS.