Venice Tourism Tax To Start in 2024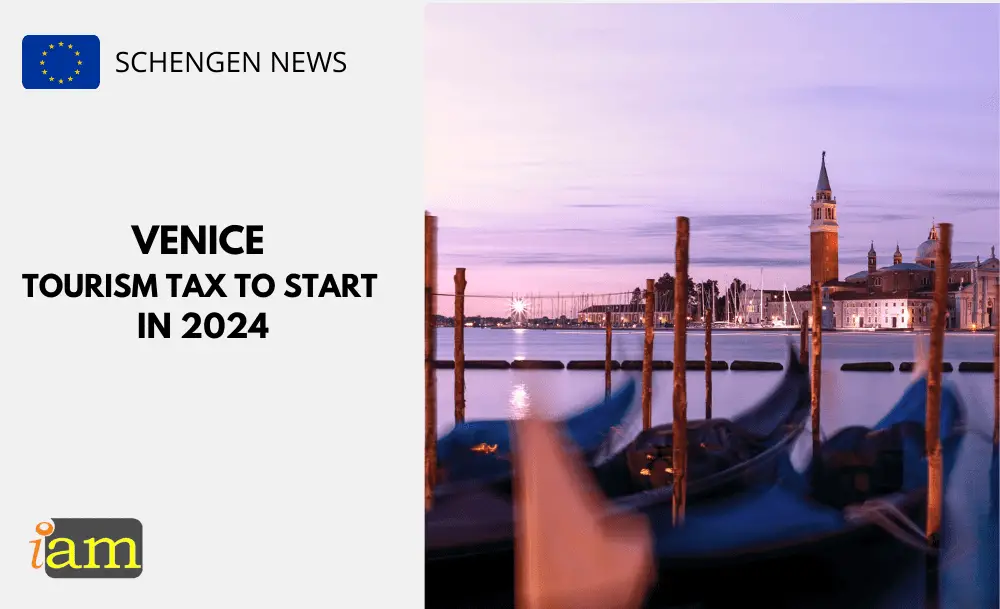 Venice, Italy, is renowned for its stunning canals, historic architecture, and unique charm, making it a top destination for tourists from around the world. 
In 2022, the city of Venice announced that it was going to be introducing a tourist tax. The goal is to manage the impact of tourism on the city's infrastructure and to generate revenue for its maintenance and preservation.
Starting in 2024, the city will begin charging daytrippers a tourism tax, the city council announced.
Travellers would have to present pre-paid tickets before entering the city at busy times, in a bid to reduce overcrowding.
Who Needs To Pay The Venice Tourism Tax?
The Venice tourism tax will begin sometime in the spring of 2024. The city plans to enforce the fees on 30 peak travel days, focusing on key spring and summer weekends.
The city is aiming to crack down on the massive number of daytime visitors that travel to the city and overcrowd its streets, particularly during the heaviest vacation periods.
The fee will be applicable on various days across the high season when authorities predict Venice to be at its busiest, and it will cost €5 (£4.30) per person.
Visitors arriving by both public transport and private methods must pre-book.
Residents of the Veneto region, students, and those visiting family members in the city are exempt from paying the entry fee.
An online booking system in multiple languages will be made available for visitors to pre-book their trip.
If you want to avoid paying the fee, you could always stay at one of the city's hotels.
What are your thoughts on tourism tax? Is this a solution to over-tourism? Talk to us in the comment section below. Or if you need more advice on the above, contact us for further travel & immigration advice.
Check out the deals we have found below and tell us your travel plans.
Check out the offers and discounts from:
And because of the pandemic, don't forget to get your travel insurance, which will cover you for flight disruptions and pandemic related matters.
IaM can help with your visa application to Europe, the United States, the UK & other countries
If you need help with a US visa, a UK Visa, or a visa to Europe, including help with appointment booking obligations, IaM can help. For more information and advice on US immigration, UK immigration law and US visa applications or if you need any help or assistance please, reach out to your Visa Coordinator at IaM.
Some of our posts include affiliate links. If you choose to purchase any of these products, we might get a small commission. For more information, check out our TOS.