Lockdowns lifted for Christmas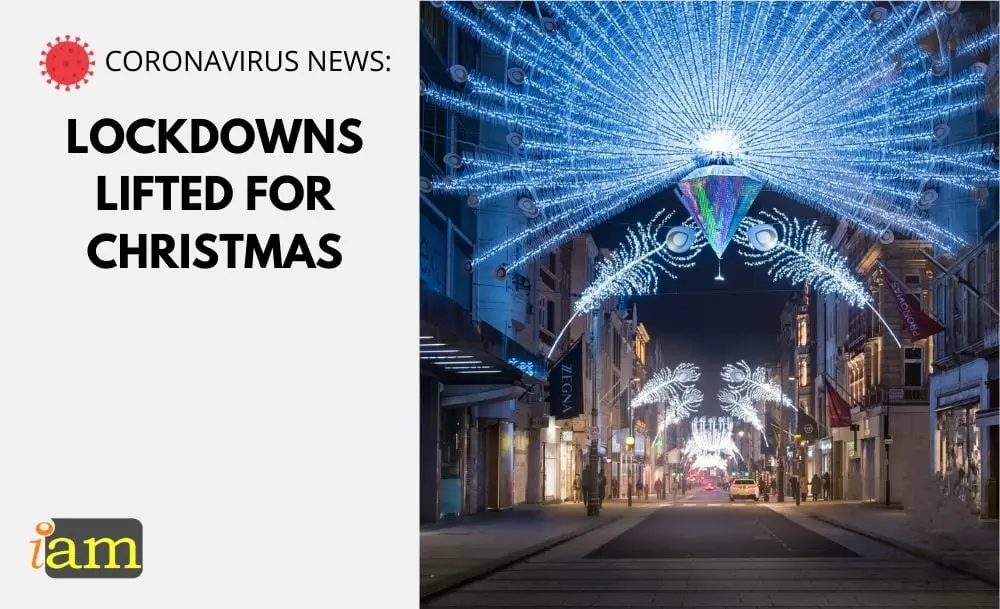 The UK, France, Germany and Spain are set to ease restrictions
As the resurgence of COVID-19 continues to ravage Europe, several countries have announced a second wave of partial and national lockdowns. The subsequent announcement by several pharmaceutical companies, that vaccines will be available soon, gave hope that there is an end to the pandemic before the year is out.
We all worry about the upcoming holidays and it seems that the essence of the second wave of lockdowns in European countries was a bid to salvage some semblance of normalcy in time for Christmas.
Several countries have announced that restrictions will be lifted or a few concessions will be afforded so people can at least celebrate Christmas safely.
The UK's Christmas Bubble
In the UK, the 12 days of Christmas is now down to 5, as the four nations united to lift travel restrictions to allow people to visit their families anywhere in the UK. 
The UK government and ministers in Wales, Scotland and Northern Ireland have agreed three households can meet from 23 December until 27 December and form a temporary "Christmas Bubble". 
The loosening of the tiered lockdown restrictions will not be extended for New Year's Eve.
To allow travel between nations, Northern Ireland has been granted a longer window of 22 to 28 December. There will be no limit to the number of people in a household joining a bubble.
Bubbles will be allowed to meet each other:
In each other's homes
At a place of worship
In an outdoor public space, or garden
The bubbles will be fixed, households in your Christmas bubble can't bubble with anyone else. If someone tests positive, or develops coronavirus symptoms up to 48 hours after the Christmas bubble last met, everyone will have to self-isolate.
France to lift restrictions over Christmas
The imposed second lockdown restrictions have finally shown results with a decreasing infection rate. 
President Emmanuel Macron announced that lockdown rules will be eased incrementally.
The peak of the second wave of the epidemic has passed. The spirit of civic responsibility that you showed was effective and we learned to better treat patients.

President Emmanuel Macron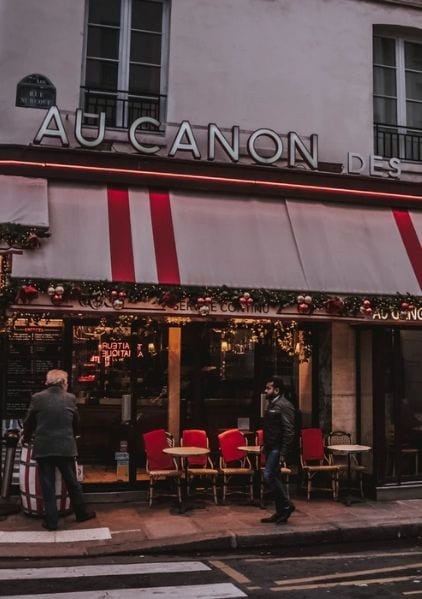 Starting 28 November, the basic current lockdown will remain in place, with working from home encouraged and outings limited but small businesses will be allowed to reopen, places of worship permitted to hold services for up to 30 people at a time and the perimeter for daily outings widened from 1 kilometre to 20 kilometres.
After 15 December provided daily new COVID-19 cases remain at around 5,000 and the daily number of new cases in ICU stays between 3,000 and 2,500 — the lockdown will be lifted, but a curfew will be in place between 9 p.m. and 7 a.m. except on Christmas Eve and New Year's Eve. Travel will be permitted to allow people to spend Christmas with family, and museums, cinemas and theatres will be allowed to reopen.
Restaurants, bars and gyms will be the last to reopen, on 20 January if the epidemic remains contained and doesn't surge after the holidays.
But I call upon your sense of responsibility: This will certainly not be a Christmas like the others. We must do everything to avoid a third lockdown.

President Emmanuel Macron 
German Christmas 2020 Rules
German state premiers have agreed on new coronavirus lockdown measures for December and probably January. They also include a mini-amnesty over the Christmas period, from December 23 to January 1, according to a draft proposal circulated on Tuesday.
From 1 December, two households and a maximum of five people will be able to meet. Children aged under 14 are not included in this limit.
But there could be a temporary easing of the rule with up to 10 people able to meet between 23 December and 1 January. The limit of two households may also be increased.
As for New Year, fireworks displays have been cancelled while letting them off in the street is likely to be discouraged.
Spain limited gatherings
The Spanish government is planning a "different" festive period with a limit of six people allowed at parties, reports say.
It is set to recommend that social gatherings in the run-up to Christmas be held on restaurant terraces or other outdoor locations.
Spain's Prime Minister Pedro Sanchez said on Wednesday that his government was considering limiting Christmas celebrations to six people in an effort to curb the spread of the coronavirus.
This is not a number we have pulled out of nowhere. It is a number that health professionals, scientists have told us is sufficiently rigorous and restrictive to prevent another surge in infections

PM Pedro Sanchez
The restrictions will be negotiated with regional authorities, meaning some changes could still be introduced.
Italy Christmas Markets to Remain Closed
Italy is going through the highest number of deaths since the end of March and Prime Minister Giuseppe Conte has stated that  Italians should expect a "more sober Christmas, without Christmas Eve gatherings, hugs and kisses".
Currently, Italy has partial lockdowns in regions based on a traffic light system and travel between them is restricted. 
The red zones are areas with the most infections. In these zones, all bars, restaurants and most shops, including hairdressers and beauticians remain closed. Factories and essential services, including pharmacies and supermarkets, have remained open.
In orange zones, restaurants and bars have closed, but hairdressers and beauty salons are open.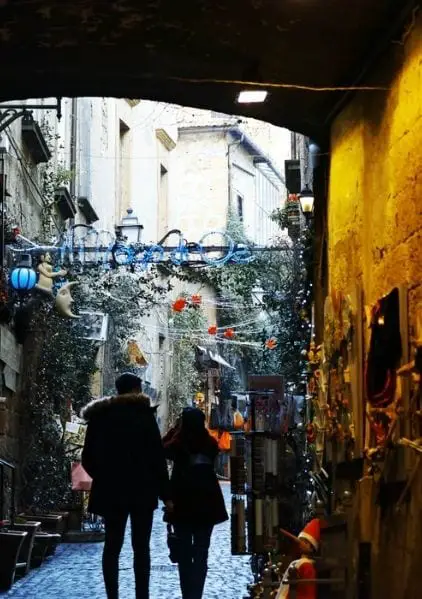 In yellow zones, restaurants and bars can stay open until 18:00, but museums, theatres, cinemas, gyms and swimming pools are closed, as in the rest of the country.
Italy has a nationwide curfew from 22:00 to 05:00, gatherings for weddings, baptisms and funerals are banned, older school pupils have switched to remote learning, and masks must be worn everywhere, except at home.
These measures will remain in place until 3 December, but there are reports that an emergency decree may see the rules relaxed after this date.
The details of the decree are still being discussed. But it is thought that there will not be an official limit on social gatherings, but the government has recommended people "plan to be as few as possible".
It has already been confirmed that Christmas markets have already been banned.
Churches are free to remain open, but the nationwide curfew may mean that the traditional midnight mass is unlikely to happen.
"We think we need to introduce greater precautions to prevent a surge in infections," Mr Conte said.
With the easing of restriction and guidelines set out by each country, hopefully, Christmas can be celebrated safely and not cause another surge of infections.
What are your plans for Christmas? Comment below.
IaM can help with your visa application to the United States, the UK & other countries
If you need help with a US visa, a UK Visa, or visa to Europe, including help with appointment booking obligations, IaM can help. For more information and advice on US immigration, UK immigration law and US visa applications or if you need any help or assistance please, reach out to your Visa Coordinator at IaM.