Taiwan Planning To Offer Cash Incentives To Tourists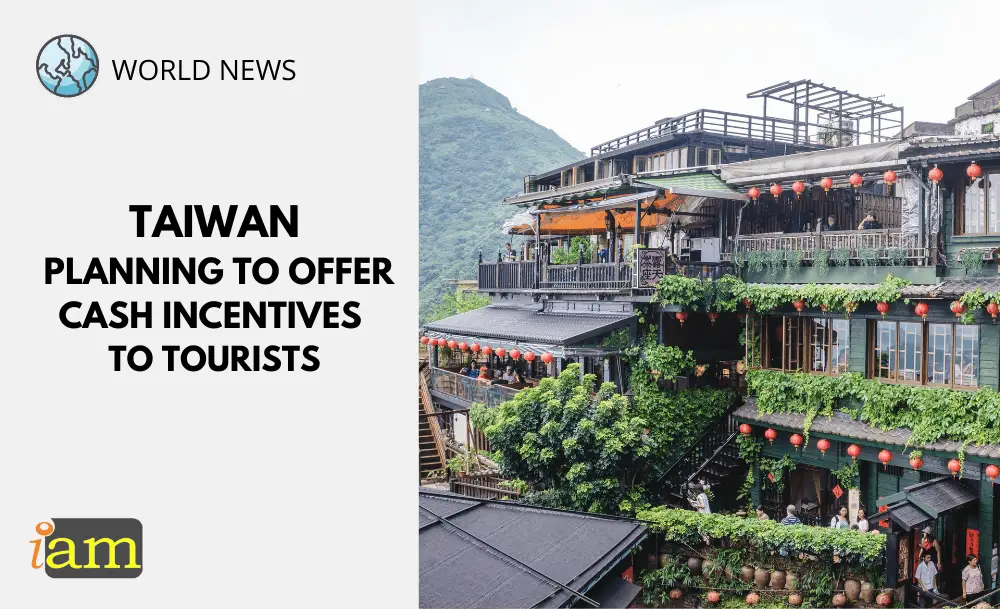 Taiwan seeks to boost the number of tourists visiting the country by handing out cash to visitors as an incentive to visit the island.
Taiwan's Premier Chen Chien-jen announced on 23 February that the government aims to attract six million tourists in 2023, doubling that figure in 2024 and aiming for 10 million visitors by 2025.
As a sweetener, they'll give handouts of NT$5,000 ($165) to 500,000 individual tourists. Allowances of up to NT$20,000 ($658) will also be provided to 90,000 tour groups.
Transport Minister Wang Kuo-tsai stated that the cash allowance will be delivered digitally. Tourists will be able to use it to cover their expenses in Taiwan, including accommodation.
He added the measures are aimed at attracting more visitors from key markets including Japan, South Korea, Southeast Asia, Hong Kong, and Macao, as well as Europe and America.
However, travellers looking to plan a trip may have to wait as it was not immediately clear when the money would be issued or how to apply for it.
"The money will be given out through multiple tourism promotion events this year, rather than giving it all out at once. As such, not all international tourists would receive it."

Tourism Bureau Director-General Chang Shi-chung said, according to the Taipei Times
Should You Visit Taiwan?
The island nation has far more going for it than financial incentives. Taiwan offers no shortage of activities.
It's a small island to get to know so it doesn't take visitors long to go between the vibrant capital of Taipei and its verdant national parks. Especially when there's a high-speed railway line in the mix.
With its subtropical climate, you can enjoy hot summer nights and beach-hopping trips. Taiwan is also home to one of the globe's only accessible seawater hot springs, the Sunrise Spring.
Buddhist, Taoist, and Confucian temples abound throughout Taiwan, not merely as static tourist attractions, but as active centres of culture and worship.
Taiwan is considered one of the safest places in Asia for LGBTQ+ travel, becoming the first country in the region to legalise same-sex marriage in 2019.
COVID Entry Requirements
Taiwan reopened its borders in October 2022. Tourists no longer need to quarantine in hotels on their arrival in the country.
Everyone, including children aged two and above, will be given a self-administered rapid COVID test kit on arrival. But you only need to take it if you develop symptoms during a seven-day "self-initiated epidemic prevention period."
Those who test positive for COVID-19 will still have to quarantine at a hotel or at home.
What are your thoughts on this issue? Talk to us in the comment section below. Or if you need more advice on the above, contact us for further travel & immigration advice.
Check out the deals we have found below and tell us your travel plans.
Check out the offers and discounts from:
And because of the pandemic, don't forget to get your travel insurance, which will cover you for flight disruptions and pandemic related matters.
IaM can help with your visa application to Europe, the United States, the UK & other countries
If you need help with a US visa, a UK Visa, or a visa to Europe, including help with appointment booking obligations, IaM can help. For more information and advice on US immigration, UK immigration law and US visa applications or if you need any help or assistance please, reach out to your Visa Coordinator at IaM.
Some of our posts include affiliate links. If you choose to purchase any of these products, we might get a small commission. For more information, check out our TOS.