UK Visas Issued In 2022 Exceeded Pre-Pandemic Numbers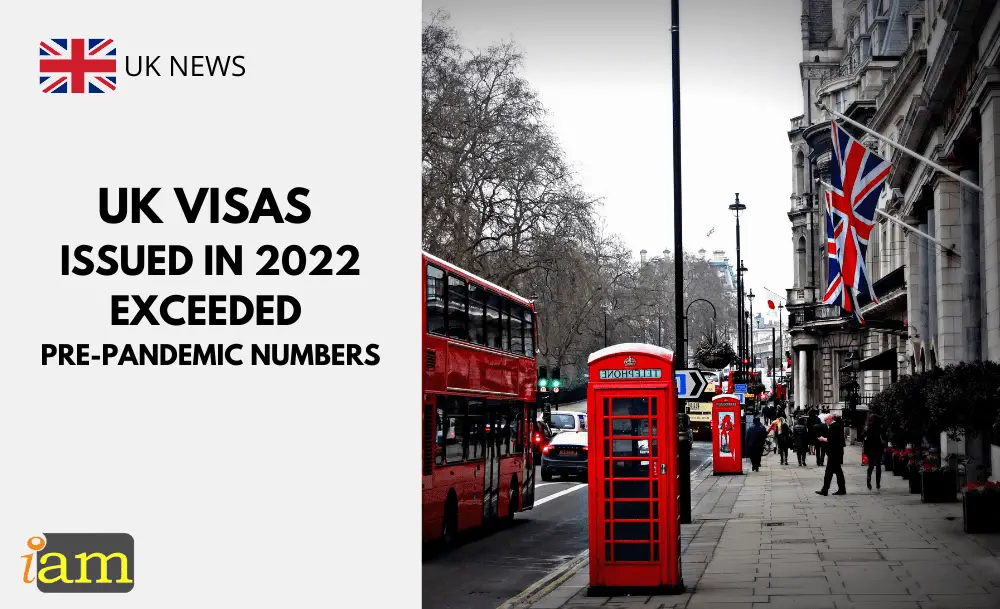 Despite reports of curbing immigration, the UK granted more visas in 2022 than ever before.
According to the latest data, the Home Office issued 2,836,490 visas in 2022. A significant amount of this was made up of work visas, with one in three of them going to Indian migrants. The number of people entering from Ukraine and Hong Kong also increased significantly.
The numbers stand in stark contrast to Prime Minister Rishi Sunak's administration's goal of drastically reducing immigration, which was one of the primary goals the Conservatives voiced in their campaign for the 2016 election.
Work visa grants also reflect a severe shortage of labor across the UK as a result of Brexit and the pandemic.
Work Visas Granted By Country In 2022
India 138,027
Nigeria 34,133
Philippines 26,589
Zimbabwe 23,447
United States 12,169
Pakistan 10,726
Australia 11,467
South Africa 10,079
Ukraine 8,751
Ghana 6,544
Russia 5,754
Residence Visas Issued Increased
The latest visa figures released by the Home Office show that programs for refugees from Ukraine accounted for 210,906 visas last year. 
Despite wide-ranging sanctions on certain individuals, the number of Russians coming to work and live in the UK also increased since the war with Ukraine began. 
There are no direct flights between the UK and much of Europe and Russia, but 25,403 visas were granted for Russians to visit Britain, up 15 percent from 2021 levels. The number of work visas granted to Russians also increased in 2022.
A further 34,338 EU Settlement Scheme permits were issued in 2022 to family members of people from the EU, European Economic Area (EEA), and Switzerland. This is almost six times the number that was granted in 2019 (6,611).
British citizenship was granted to 175,972 people in 2022, 10% more than in 2019 before the epidemic.
All of these statistics support the idea that the UK has historically been and continues to be a desirable place to live in.
What are your thoughts on this issue? Talk to us in the comment section below. Or if you need more advice on the above, contact us for further travel & immigration advice.
Check out the deals we have found below and tell us your travel plans.
Check out the offers and discounts from:
And because of the pandemic, don't forget to get your travel insurance, which will cover you for flight disruptions and pandemic related matters.
IaM can help with your visa application to Europe, the United States, the UK & other countries
If you need help with a US visa, a UK Visa, or a visa to Europe, including help with appointment booking obligations, IaM can help. For more information and advice on US immigration, UK immigration law and US visa applications or if you need any help or assistance please, reach out to your Visa Coordinator at IaM.
Some of our posts include affiliate links. If you choose to purchase any of these products, we might get a small commission. For more information, check out our TOS.