US Visa Increase For Musicians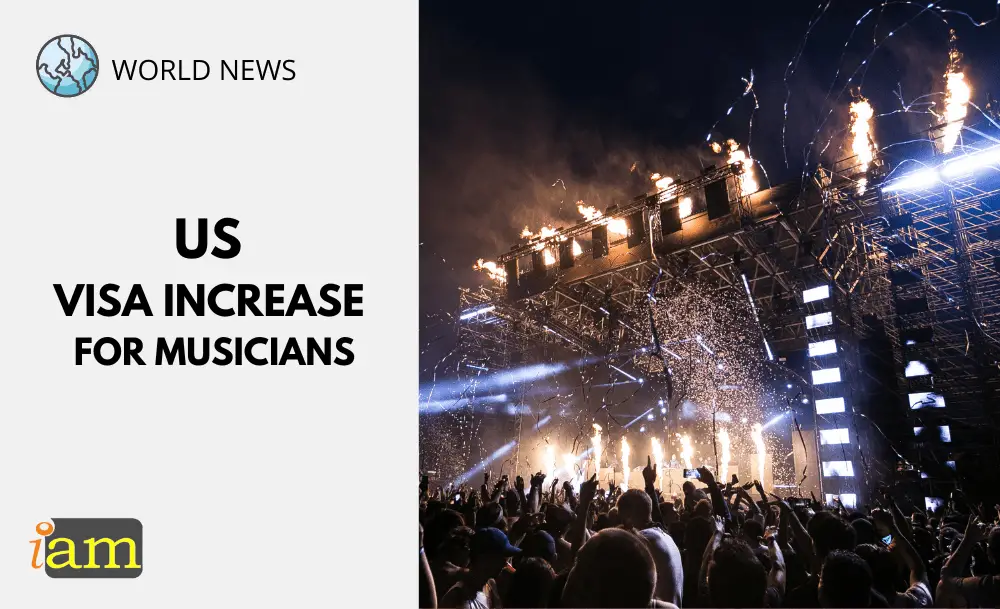 Several musicians had their sights set on the  United States but that dream is being dashed. Touring in a foreign country is not cheap and it might soon become even more expensive for artists to promote their music to the United States. 
The Department of Homeland Security has proposed significant price increases for the O-type (extraordinary abilities in the arts) and P-type  (artists/entertainers) visas granted to performers. 
Under the proposed change, the cost of an O-type visa petition would increase from $460 to $1,655 which is 260% increase. Meanwhile, the fee for P-type petitions would rise from $460 to $1,615 which is a 251% bump.
The new changes could either lead to a massive increase in ticket and merch prices or stop small artists from touring. 
There is also a likely large-scale impact on international exchange in the arts, at a time when the world is already in disarray. And, there's a potential ripple effect. 
Since visa regulations frequently follow a reciprocal trend, this could mean that the USA increasing its rates could have a similar impact on US artists elsewhere, and across the international system.
UK Global Music Market
According to reports, the UK's global share of recorded music has fallen from 17% in 2015 to just 10% after increased competition from Latin American music and K-pop.
British artists are already struggling with Brexit red tape and the changes to the US system of travel visas that could greatly increase the costs for foreign musicians touring there are sparking unrest within the music industry.
Performers in the early to mid stages of their careers often tour the US or Europe, the two biggest markets for British music, to build a fanbase but they lose money in the process.
The US  Citizenship And Immigration Service is consulting on the decision until 6 March 2023.
What are your thoughts on this issue? Talk to us in the comment section below. Or if you need more advice on the above, contact us for further travel & immigration advice.
Check out the deals we have found below and tell us your travel plans.
Check out the offers and discounts from:
And because of the pandemic, don't forget to get your travel insurance, which will cover you for flight disruptions and pandemic related matters.
IaM can help with your visa application to Europe, the United States, the UK & other countries
If you need help with a US visa, a UK Visa, or a visa to Europe, including help with appointment booking obligations, IaM can help. For more information and advice on US immigration, UK immigration law and US visa applications or if you need any help or assistance please, reach out to your Visa Coordinator at IaM.
Some of our posts include affiliate links. If you choose to purchase any of these products, we might get a small commission. For more information, check out our TOS.