Kids Vaccination in the US: How It Will Affect Travel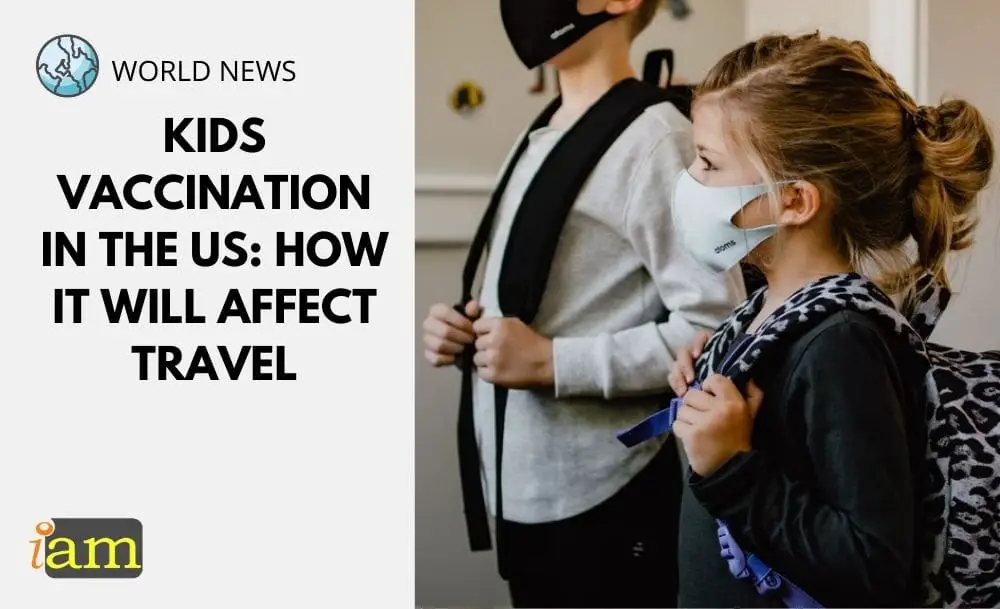 The US Centers for Disease Control and Prevention (CDC) has announced that children ages 5-11 are now eligible to receive Pfizer's COVID-19 vaccine. This move is paving the way for lower-risk family vacations in time for the winter holiday season.
Kids ages 12-17 are already eligible for the Pfizer vaccine, and all adults age 18 and older are eligible for the Pfizer, Moderna, and Johnson & Johnson vaccines.
For many families with kids ages 5 and up, the news is a game-changer for upcoming travel plans. Just knowing the shot offers some measure of protection may put parents more at ease, whether or not it provides full immunity by the time they travel. 
For both domestic and international travel, the CDC suggests delaying until you're fully vaccinated, which means a minimum of two weeks after the second dose. 
As children need to get their second shot three weeks after their first dose, a lot of fully vaccinated families could be hitting the road by December.
Expectation from Travel Industry
Families with young children should also consider their intended destination in more detail than they might have done pre-COVID. 
While being vaccinated can boost confidence in travellers, there are conditions that can still make even the vaccinated less certain about going forward with their travel plans, as seen with the Delta variant surge and breakthrough infections. 
We are still in a pandemic, and there are still many potential hiccups, including ever-changing travel rules and regulations that are beyond our control. 
Kids Entering the US
Given the unavailability of adolescent vaccines around the world, the US government is not requiring visitors under the age of 18 to be vaccinated at this time, nor will they have to self-isolate upon arrival. As per CDC, the travel rules will be periodically reevaluated. 
For now, kids will have to be tested 3-5 days after arrival and self-isolate if the result is positive, or if they develop COVID-19 symptoms.
Read more about the US travel rules here: US Air Travel Rules: What You Need to Know