Spain Dropped Covid Restrictions For UK Visitors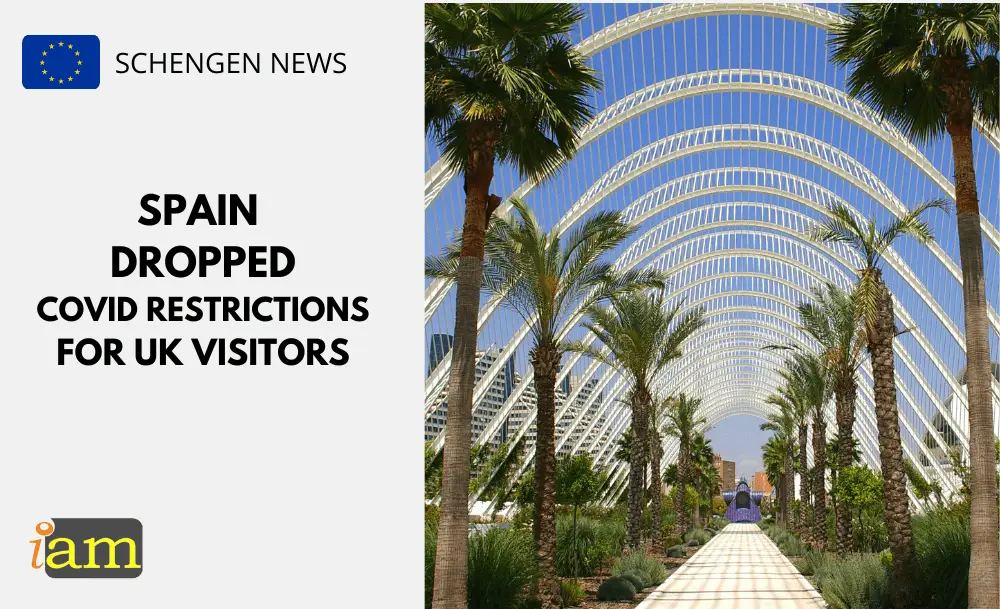 Spain dropped all COVID-19-related entry rules becoming one of the last European countries to do so. 
The Spanish Health Ministry announced that people entering from outside the European Union would no longer be subject to the controls, effective 21 October 2022.
Spain will no longer require travellers from outside the European Union to show proof of vaccination, a negative test, or proof of recovery to enter. That puts Spain in line with nearly every other country in Europe that has dropped pandemic-era travel restrictions.
Other European destinations such as France, Italy and Greece lifted their rules prior to Spain, which is the most popular destination for UK overseas holidaymakers.
Previously, Spain required travellers 12 and older to show proof of vaccination, proof of a negative COVID-19 test, or proof they contracted COVID-19 and recovered within six months. In September, the Spanish government dropped the requirement for travellers to present a health control form upon arrival.
The relaxed restrictions come on the tail end of Spain's busiest tourism season which are summer and early fall. 
Other Popular Tourist Destinations
Beyond the EU, several other countries have dropped travel restrictions, including Canada, Australia, and New Zealand.
Earlier this month Japan relaxed many of its COVID-19 restrictions and began to allow international travellers back into the country, although travellers are still required to be triple vaccinated and provide a negative test.
In the United States, however, while pre-arrival testing rules were eliminated in June, international travellers are still required to show proof of being fully vaccinated before boarding a flight to the country.
What are your thoughts on this issue? Talk to us in the comment section below.
Check out the deals we have found below and tell us your travel plans.
Check out the offers and discounts from:
And because of the pandemic, don't forget to get your travel insurance, which will cover you for flight disruptions and pandemic related matters.
IaM can help with your visa application to Europe, the United States, the UK & other countries
If you need help with a US visa, a UK Visa, or a visa to Europe, including help with appointment booking obligations, IaM can help. For more information and advice on US immigration, UK immigration law and US visa applications or if you need any help or assistance please, reach out to your Visa Coordinator at IaM.
Some of our posts include affiliate links. If you choose to purchase any of these products, we might get a small commission. For more information, check out our TOS.