US State Department Addressed Excessive US Visa Waiting Time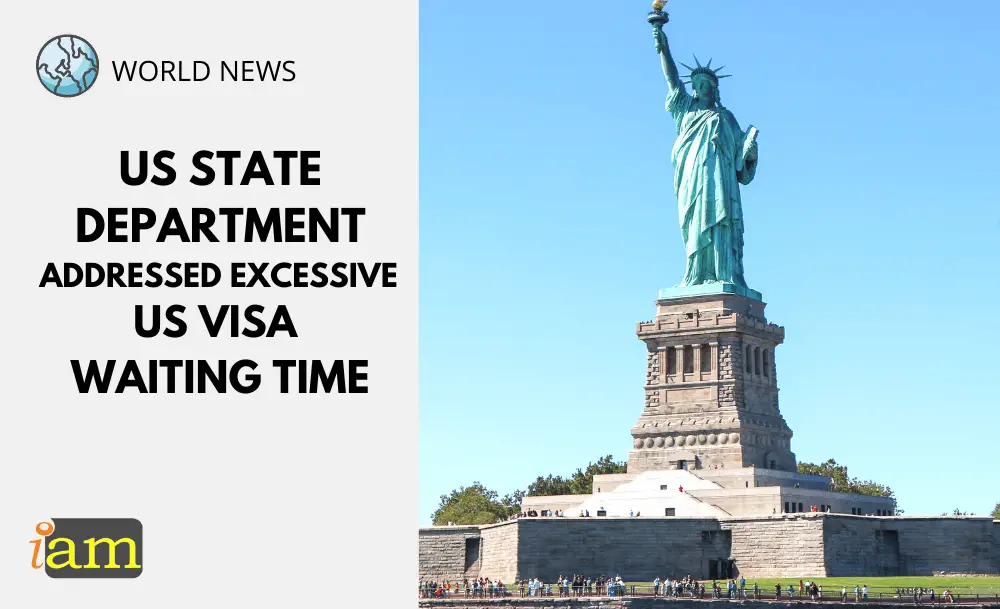 At a briefing, the US Department of State responded to criticism that wait times have been too long and have harmed workers, families, and companies. 
The delays for visa applications have gone up due to reduced workforce and coronavirus-related restrictions in operations since March 2020.
The US department cited data showing improvement stating that "The Department of State is successfully lowering visa interview wait times worldwide."
Businesses and attorneys have noted these improvements, but problems with obtaining visas in India have been a serious issue since the Covid-19 pandemic started.
Application Data 
At the briefing, Deputy Assistant Secretary Julie Stufft cited statistics that showed a median worldwide wait time of seven days for students and temporary workers and two months for a tourist visa (B1/B2), not counting those who can obtain an emergency appointment. 
Stufft discussed the strategies to improve the wait times, including at high-profile locations.
These have included bringing staff up to pre-pandemic levels, waiving the in-person interview requirement for many students, temporary workers, and those renewing visas, particularly individuals who had prior travel to the United States, and "electronically sending visa applications from certain overseas posts that have a high appointment wait time to other posts that have spare capacity every day."
Stufft said US consular officers in China remotely adjudicate hundreds of applicants from India (with waived interviews), and a similar process happens with applicants from Mexico. 
Emergency Appointments
According to a tweet by the US State Department "Emergency appointments are available within days for applicants who meet the criteria. We are committed to reducing wait times as quickly as possible."
As per the report, the US is giving priority to some visa categories due to a large number of visa applications across all categories. 
This includes students during the admissions season, followed by drop box cases for skilled workers, repeat B-1/B-2 visa applicants (whose visas expired within four years of their initial application and now qualify them for an interview waiver), and crews. 
The US reportedly anticipates a faster recovery than expected in the processing time and expects a return to pre-pandemic levels by the end of the fiscal year 2023. 
What are your thoughts on this issue? Talk to us in the comment section below.
Check out the deals we have found below and tell us your travel plans.
Check out the offers and discounts from:
And because of the pandemic, don't forget to get your travel insurance, which will cover you for flight disruptions and pandemic related matters.
IaM can help with your visa application to Europe, the United States, the UK & other countries
If you need help with a US visa, a UK Visa, or a visa to Europe, including help with appointment booking obligations, IaM can help. For more information and advice on US immigration, UK immigration law and US visa applications or if you need any help or assistance please, reach out to your Visa Coordinator at IaM.
Some of our posts include affiliate links. If you choose to purchase any of these products, we might get a small commission. For more information, check out our TOS.