Coronavirus Travel Restrictions – Europe travel restrictions on borders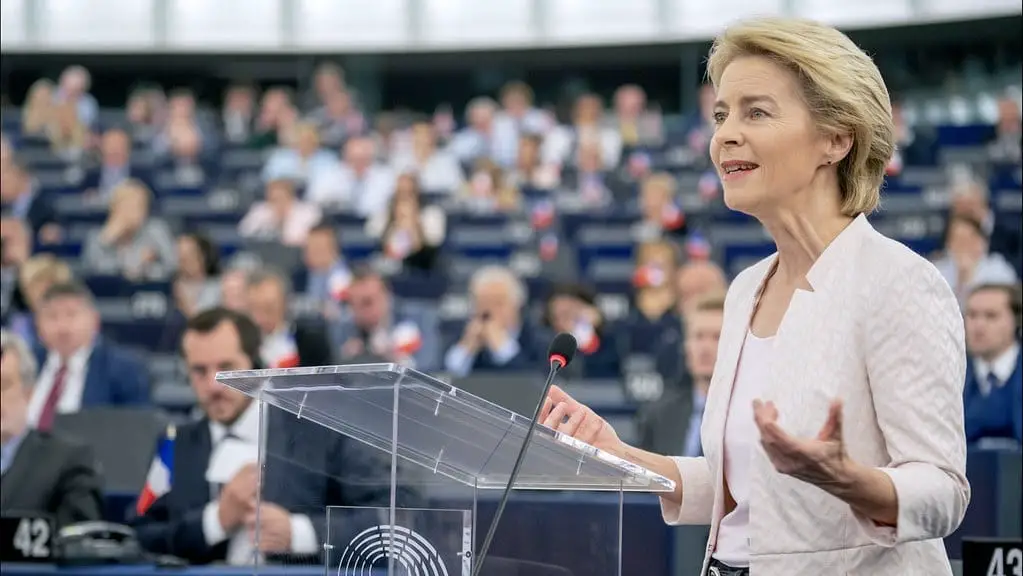 The coronavirus travel restrictions on non-essential travel to the EU
Is Europe in a complete shutdown after the prevalence of coronavirus in the Schengen area and Europe? 
Can you still apply for a Schengen Visa or use your Schengen Visa to travel?
Check out how the EU Commission has fixed some rules regarding travelling. It applies to EU member states and Schengen countries and how countries have recently been applying those rules.
On March 30, 2020, the EU Commission published a Guidance on the implementation of the temporary restrictions on non-essential travel to the EU, on facilitation of transit arrangements for the repatriation of EU citizens, and on the effect on European visa policy. 
What do you need to know as an EU citizen or third-country national about the Coronavirus Travel Restrictions?
Which countries are concerned by the EU Guidance and have to apply the EU advice?
The EU countries: Austria, Belgium, Bulgaria, Croatia, Republic of Cyprus, Czech Republic, Denmark, Estonia, Finland, France, Germany, Greece, Hungary, Ireland, Italy, Latvia, Lithuania, Luxembourg, Malta, Netherlands, Poland, Portugal, Romania, Slovakia, Slovenia, Spain and Sweden.
The non-EU Schengen countries: Switzerland, Liechtenstein, Norway, and Iceland
Ireland and the UK if they decide to align
Bulgaria, Croatia, Cyprus and Romania
For which kind of travel? Non-essential travels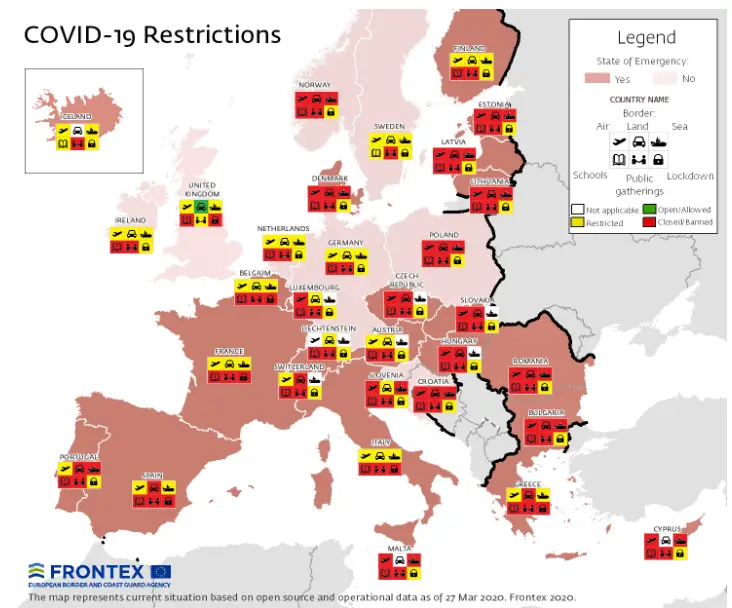 If you travel from third countries to the EU + Schengen Area + countries listed above:
The coronavirus travel restrictions have meant that it is possible to refuse entry to non-resident third-country nationals where they present relevant symptoms or have been particularly exposed to risk of infection and are considered to be a threat to public health

You are authorized to cross the external borders on entry if you are: 
1/ A citizen of the countries listed above or a family member of one of them, irrespective of your nationality
2/ A Third-country national who is long-term resident (including citizen from San Marino, Andorra, Monaco and Vatican)
Be aware that systematic checks at border crossing points, including health checks will be made. Countries can also require non-nationals entering their territory to undergo self-isolation or similar measures.
3/ Specific categories of people who can cross the external borders despite their nationality and on certain conditions:
Healthcare professionals
Health researchers
Elderly care professionals
Frontier workers
Seasonal workers in agriculture
Transport personnel
Diplomats
Staff of international organisations
Military personnel
Humanitarian aid workers
Civil protection personnel in the exercise of their functions
Passengers travelling for imperative family reasons
Persons in need of international protection or for other humanitarian reasons respecting the principle of non-refoulement
Restrictions if you exit the Schengen Area:
Information on Covid-19 restrictions and health screening procedures should be performed (thermal scanning and or symptom screening).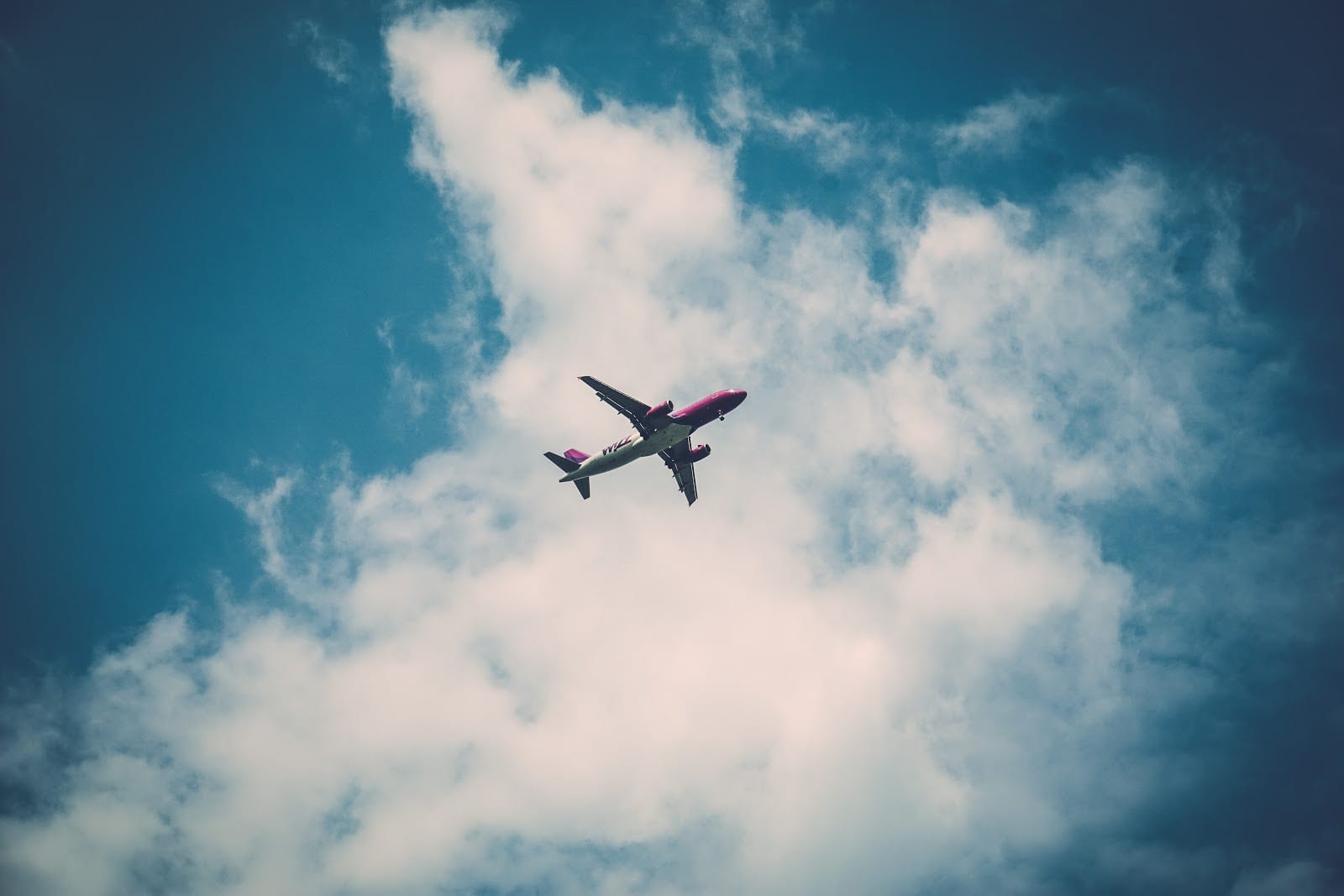 If you want to return to your country of origin:
-> The transit of EU citizens and their family members, irrespective of their nationality, must be facilitated
-> The transit of third-country nationals holding a residence permit and their dependants who are returning to the Member State of nationality or residence must be facilitated 
-> These rules also apply to nationals of Montenegro, North Macedonia, Serbia and Turkey 
 These rules apply regardless of whether you arrive on commercial flights, charter flights or national planes.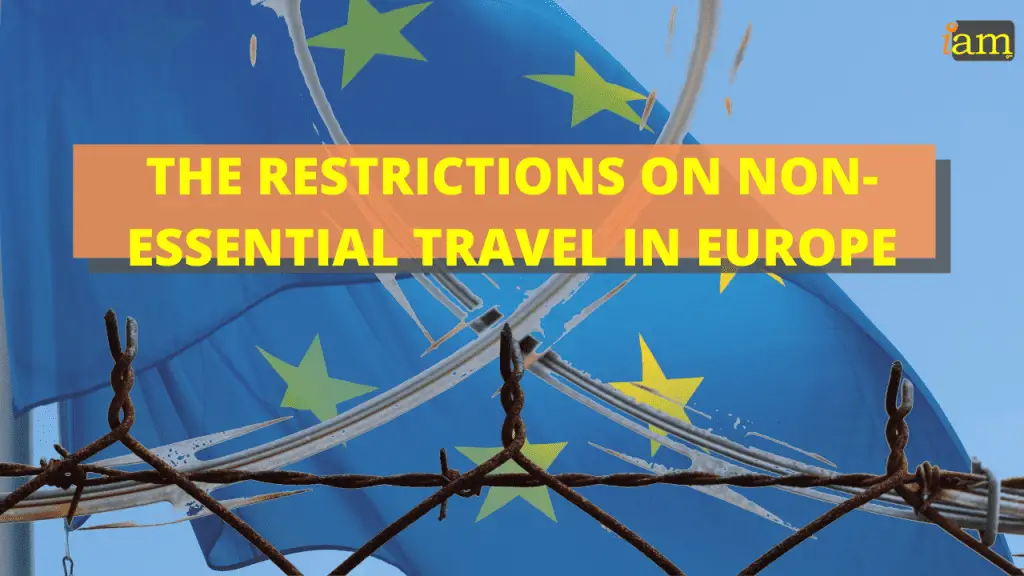 Consulates – minimum service for processing visa applications:
Who can benefit from the minimum service that the coronavirus travel restrictions have put in place?
Family members of EU citizens
Healthcare professionals
Health researchers
Elderly care professionals
Military personnel 
Humanitarian aid workers
Passengers needing to transit through the international transit airports between connecting extra-Schengen flights 
Passengers travelling for imperative family reasons
=> The general rules for short-stay visas and airport visas still apply
=> Visa allowing for multiple airport transits will be issued by default for a validity period of at least 6 months, with an authorised duration of stay of 90 days (except for airport transit visas)

Overstay: can you extend your Schengen Visa?
Short-Stay Schengen Visa can be extended up to a maximum stay of 90 or 180 days
If you still can't leave the country where you are currently staying due to the coronavirus outbreak, a national long-stay visa or temporary residence permit might be issued (same for visa-waived third-country nationals). In emergency or exceptional situations, such as COVID-19, you will be able to extend your stay.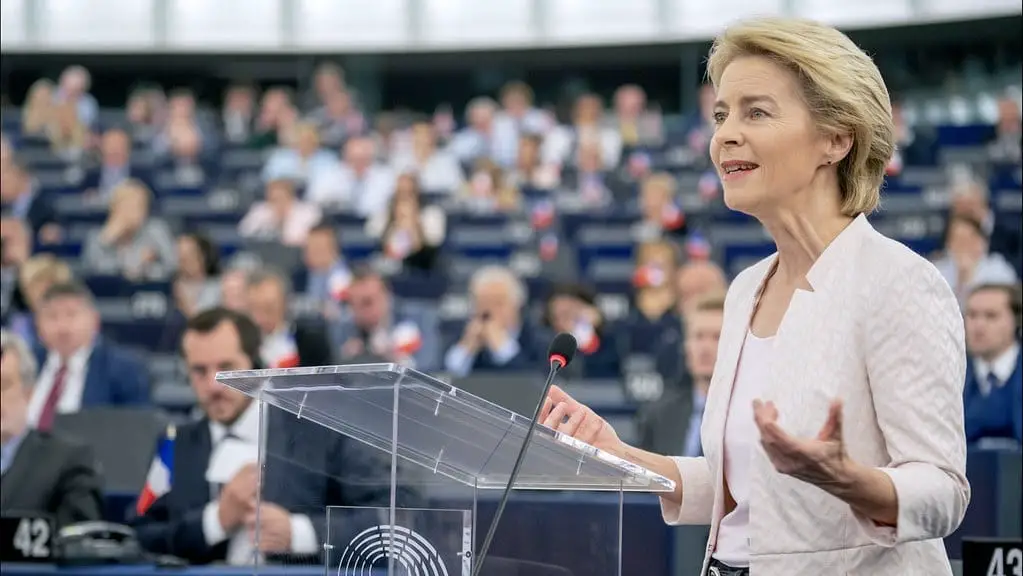 Will the internal borders of EU Member States stay closed longer than expected?
The EU President of the Commission, Ursula Von der Leyen, said on April 3rd, 2020, that border closures within the EU might be extended longer than the 30 days originally planned. The EU Commission is still discussing options with member states, especially on "how to proceed beyond Easter".
Which countries recently closed their borders inside Europe?
The coronavirus travel restrictions have meant that the following countries have put Europe travel restrictions in place:
Austria: stopped transit from Italy (only people with a medical certificate can travel between the two countries)
Denmark on March 13th: no access to its territory for third country nationals
Czech Republic: March 16th: closed its borders to non nationals and Czech nationals that would like to travel abroad
Germany on March 16th: controls were put in place at the borders of Austria, France, Denmark, Luxembourg and Switzerland
Poland: on April 5th borders closed to non-nationals and internal flights have been cancelled from Monday 6th April 2020.
Slovenia: borders closed, only opened for Polish nationals with medical certificates
Spain on March 16th: All borders closed
France notified the EU Commission on April 3rd, 2020 that it will protect its borders by making border checks until October 30th, 2020.
Did you find this article useful?
Support the IaM team by following us on social media and subscribe to our YouTube channel for new videos on the last updates and advice on how to apply for passport, visa or residence card.
Contact IaM for further information and help on your application!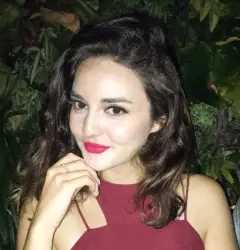 Latest posts by Rose Delacquis
(see all)