Travel Warnings Against The US For Gun Violence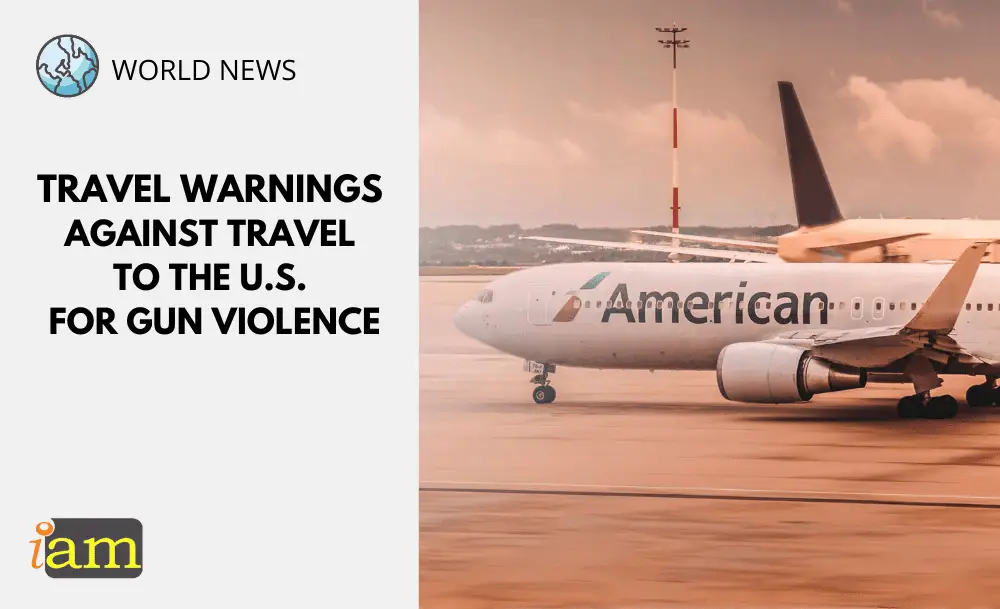 Travel advisories play a crucial role in ensuring the safety and well-being of travellers around the world. These are issued by governments to inform their citizens about potential risks and challenges they may encounter while travelling abroad. 
The United States is known for publishing travel advisories to alert Americans to take precautions when visiting international destinations.
But have you ever thought about how other countries warn their citizens from visiting the United States?
In recent years, mass shootings and gun-related deaths have become commonplace across the United States. In response, several countries have advised citizens to take standard safety precautions when entering the US identifying high crime and firearm violence as top concerns.
Countries With Travel Warning To The US
The growing global concern over gun crimes in the US has led Australia, Canada, the United Kingdom and other countries to issue travel advisories for those planning to visit the US.
Australia advises its citizens to practise typical safety measures when travelling to the US which has been classified as a level 1 risk destination. The Australian government specifically highlights that violent crime and gun-related incidents are more frequent in the US than in Australia.
Canada cautions its citizens to take normal security precautions, which is the least of its four advisories.
"The rate of firearm possession in the U.S. is high."

"Incidents of mass shootings occur, resulting most often in casualties. Although tourists are rarely involved, there is a risk of being in the wrong place at the wrong time."
New Zealand's travel advisory for the US is a level 2 which means citizens are advised to exercise increased caution.
The New Zealand government suggests that people coming to the United States research their specific destinations before travelling and seek local advice.
"The United States remains a target of terrorist interest, both from international terror groups and from domestic-based extremists".
The United Kingdom does not have a warning level system but offers travel advice for those looking to visit the United States.
"Terrorists are very likely to try to carry out attacks in the USA,"

"Violent crime, including gun crime, rarely involves tourists, but you should take care when travelling in unfamiliar areas."

UK Government
It also refers British nationals to check the US Department of Homeland Security's materials on how to respond to an active shooter event.
Travel advisories related to gun violence in the United States serve as a reminder to travellers to exercise caution and awareness when visiting any destination. It is essential to stay informed, utilise official resources, and take necessary precautions so travellers can have relaxing and safe experiences during their trip.
What are your thoughts on this issue? Talk to us in the comment section below. Or if you need more advice on the above, contact us for further travel & immigration advice.
Check out the deals we have found below and tell us your travel plans.
Check out the offers and discounts from:
And because of the pandemic, don't forget to get your travel insurance, which will cover you for flight disruptions and pandemic related matters.
IaM can help with your visa application to Europe, the United States, the UK & other countries
If you need help with a US visa, a UK Visa, or a visa to Europe, including help with appointment booking obligations, IaM can help. For more information and advice on US immigration, UK immigration law and US visa applications or if you need any help or assistance please, reach out to your Visa Coordinator at IaM.
Some of our posts include affiliate links. If you choose to purchase any of these products, we might get a small commission. For more information, check out our TOS.