Finland Pilots Groundbreaking Digital Passport System for UK Flights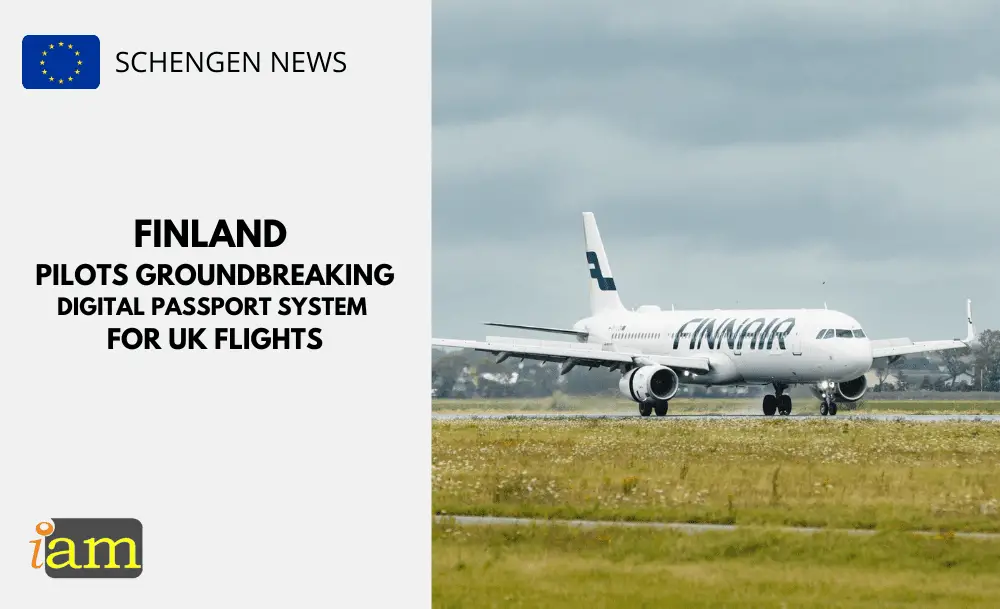 Passports have officially gone digital this week in Finland.
Passengers flying from Helsinki to the United Kingdom can now show a digital ID instead of an ID card or passport.
The Finnish Border Guard has announced it's testing what it believes to be the world's first digital travel documents at Helsinki Airport's border control.
The experiment, which is being done in cooperation with Finnair, the Finnish police, and airport company Finavia, began on August 28 and will end in February.
Finnish passengers flying on Finnair to or from London, Manchester, and Edinburgh have been invited to test the Digital Travel Credentials (DTC) as part of a pilot program that allows them to pass through border control without queuing.
The DTC is a digital version of a physical passport, allowing for faster border crossing without compromising security, the Finnish Border Guard's website states.
The European Commission is developing the DTC as part of a broad digital identity policy package that includes several services. The EU is co-funding Finland's pilot project, providing €2.3 million.
The project will also be tested in autumn at Zagreb International Airport in Croatia.
How to Become a Volunteer For The New Project
Finnish passengers travelling to and from Finland on the routes who want to participate in the project can register as voluntary users on the border guard's website.
While the digital passport will help fliers speed through the airport, it does require some time investment ahead of the flight.
Instructions include downloading the FIN DTC Pilot digital travel document app, registering with the police, and sending flight data from the app to the Finnish Border Guard 4 to 36 hours before a flight to the UK.
After those steps are checked off, travellers can then use DTC at Helsinki airport when they leave using border control line 21 and return using line 19. There, they'll place their passport on the reader while the border guard checks their photos. Program volunteers will still need to follow the instructions of local authorities in the UK.
"The digital travel document DTC is now being tested in real border control, reportedly for the first time in the world," the border guards say, adding that this digital passport is as "equally reliable" as a physical one.
What are your thoughts on this issue? Talk to us in the comment section below. Or if you need more advice on the above, contact us for further travel & immigration advice.
Check out the deals we have found below and tell us your travel plans.
Check out the offers and discounts from:
And because of the pandemic, don't forget to get your travel insurance, which will cover you for flight disruptions and pandemic related matters.
IaM can help with your visa application to Europe, the United States, the UK & other countries
If you need help with a US visa, a UK Visa, or a visa to Europe, including help with appointment booking obligations, IaM can help. For more information and advice on US immigration, UK immigration law and US visa applications or if you need any help or assistance please, reach out to your Visa Coordinator at IaM.
Some of our posts include affiliate links. If you choose to purchase any of these products, we might get a small commission. For more information, check out our TOS.