Spain Approves Startups And Digital Nomad Law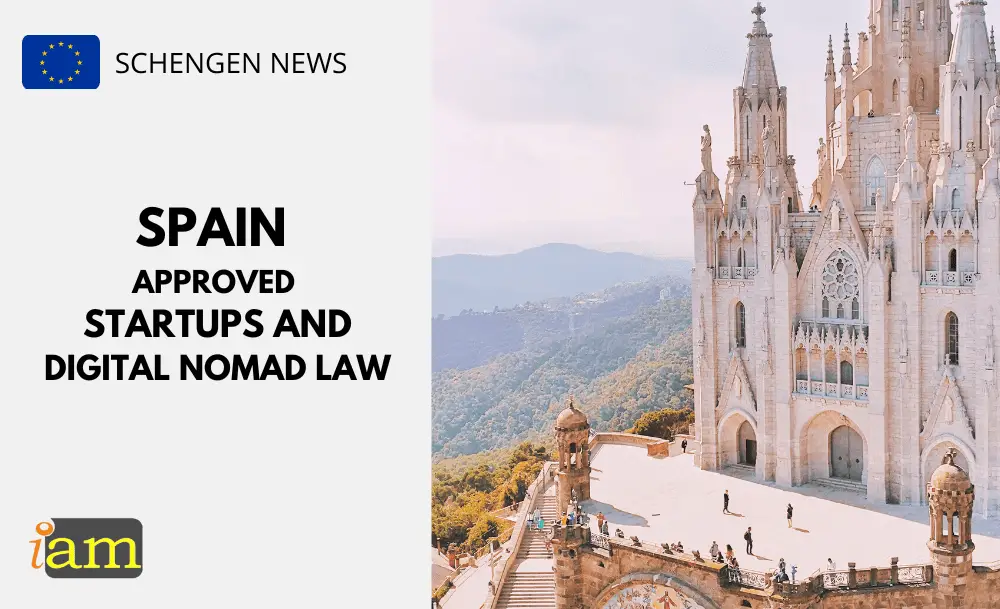 The Spanish Parliament finally approved the eagerly awaited startups law or Ley de Startups on 03 November 2022. The new startups law will bring tax benefits and other perks to entrepreneurs, remote workers and digital nomads who want to live and work in Spain. 
Spain's Economic Affairs Minister Nadia Calviño says the new startups law will put Spain at the forefront of the current global digital transformation.  This will allow you to get a digital nomad visa Spain
The legislation had already been greenlighted by Spain's Commission for Economic Affairs and Digital Transformation, which made 271 amendments to the initial draft bill, as well as the Spanish Council of Ministers.
Its approval in the Spanish Parliament is a crucial step for the law to come into force, which is expected to be in January 2023, once the Senate has processed its parliamentary implementation. From there, digital nomad visas for Spain will be open. What You Need To Know
Spain already attracts many foreigners from around the world thanks to its great climate and famed quality of life, but up until now, it hasn't been legally possible for many remote workers or digital nomads to work in the country without the correct visa or complex paperwork.
In 2015, Spain ranked among the worst OECD countries to start a business in, so the hopes are that the new law will change this reputation. 
The startups law will be open to anyone from the EU or third countries, as long as they haven't been a resident in Spain in the previous five years, and it will allow workers to gain access to a special visa which can be renewed for up to five years. 
It will give startups and investors a reduction in Corporation Tax from 25 to 15 percent during the first four years and will also allow remote workers to be able to pay Non-Residents Tax (IRNR). This refers to workers and companies who obtain income in Spain, but do not stay for more than 183 days.
The law also includes a new visa that will allow digital nomads to stay and work in Spain for a period of one year. This can be extended to a residence authorisation of two years and then an additional five years.
Digital nomads will be able to benefit from the same reduced tax rate of 15 percent, but only for the first four years.
What Needs To Be Confirmed – Digital Nomad Visa Spain
What hasn't been confirmed yet are the exact conditions and requirements digital nomads will have to meet, such as the minimum amount they'll have to earn or the type of qualifications they might have to have. 
Some experts believe that the government will set this at around €2,000 per month.
It's also not clear yet whether digital nomads will have to pay social security and be eligible for state health care or if they'll have to get private health insurance to meet the requirements for the visa.
What are your thoughts on Digital Nomad Visa Spain and the Startups & Digital Nomad Law? Talk to us in the comments section below.
Check out the deals we have found below and tell us your travel plans.
Check out the offers and discounts from:
And because of the pandemic, don't forget to get your travel insurance, which will cover you for flight disruptions and pandemic-related matters.
IaM can help with your visa application to Europe, the United States, the UK & other countries
If you need help with a US visa, a UK Visa, or a visa to Europe, including help with appointment booking obligations, IaM can help. For more information and advice on US immigration, UK immigration law and US visa applications or if you need any help or assistance please, reach out to your Visa Coordinator at IaM.
Some of our posts include affiliate links. If you choose to purchase any of these products, we might get a small commission. For more information, check out our TOS.