UK Airports Could Scrap 100ml Liquid Hand Luggage rule by 2024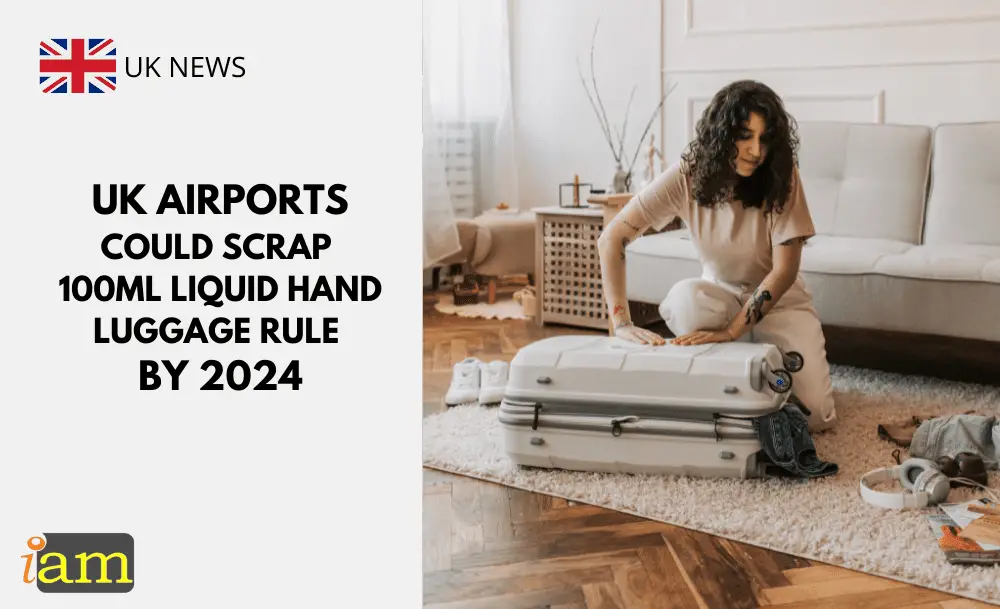 The introduction of 3D scanners at airports could mean passengers no longer have to remove liquids from hand luggage.
The UK government is considering installing hi-tech scanners in airports around the country by mid-2024.
The policy is still under review and a formal announcement is expected in the coming weeks before 25 December.
If the technology is rolled out, the security rules on taking liquids and laptops out of carry-on bags could be scrapped in the UK in 2024.
Passengers are currently required to remove tablets, laptops, and liquids from their carry-on bags. Liquids must not exceed 100 ml and must be in a clear plastic bag. 
3D Luggage Screening
Advanced Computed Tomography (CT) security scanners that will allow 3D baggage screening are driving the policy change.
These CT scanners produce a high-resolution 3D scan of passengers' bags, allowing operators to inspect a bag from every angle. Older machines only produce a 2D image of a suitcase, said The Times. 
According to the newspaper, The Department for Transport (DfT) has told UK's major airports that older screening technology must be replaced in full by the summer of 2024. 
The deadline for all major UK airports to have the technology was initially December 2022 but that was delayed by the pandemic.
The trial for these CT scanners was announced in 2019 by then-UK prime minister Boris Johnson. 
"The new 3D technology is said to use the most advanced imaging systems available in order to provide security personnel with better images of cabin baggage," Mr. Johnson said in 2019.
"Once in place, the 100ml liquid limit may no longer apply and passengers could take liquids, like a bottle of water, through security."
Then-UK transport secretary Grant Shapps said the new screening equipment will "improve security and make the experience smoother and less stressful for passengers". 
One of the biggest causes of long wait times at airport security is people removing these items from their bags or forgetting to remove them and having bags manually searched. 
Once the new technology is in place, this will significantly reduce the time it takes passengers to move through security.
What are your thoughts on this issue? Talk to us in the comment section below.
Check out the deals we have found below and tell us your travel plans.
Check out the offers and discounts from:
And because of the pandemic, don't forget to get your travel insurance, which will cover you for flight disruptions and pandemic related matters.
IaM can help with your visa application to Europe, the United States, the UK & other countries
If you need help with a US visa, a UK Visa, or a visa to Europe, including help with appointment booking obligations, IaM can help. For more information and advice on US immigration, UK immigration law and US visa applications or if you need any help or assistance please, reach out to your Visa Coordinator at IaM.
Some of our posts include affiliate links. If you choose to purchase any of these products, we might get a small commission. For more information, check out our TOS.