Greece Reopening to Travellers: What to Expect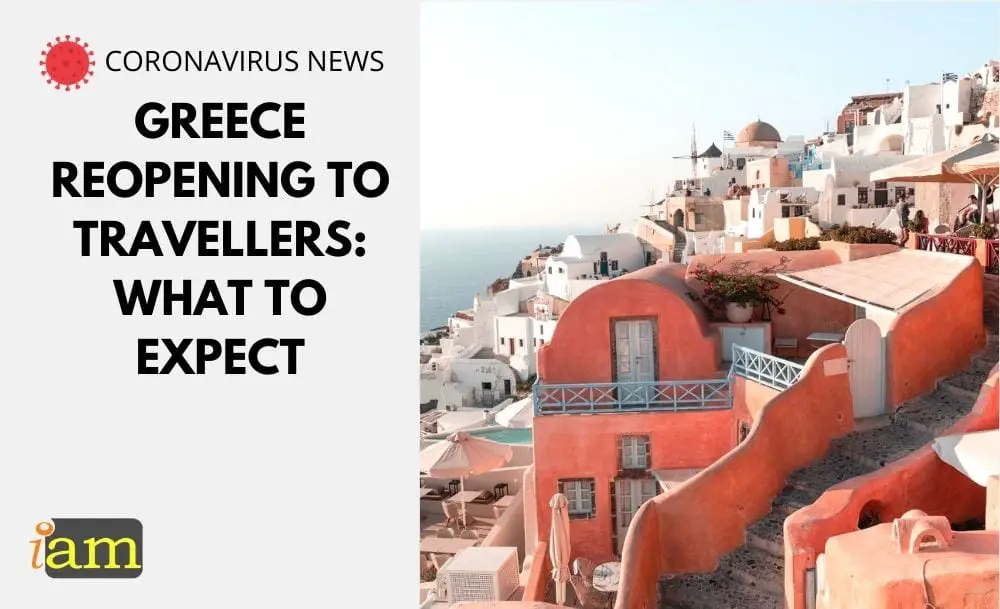 Greece permitted travellers from the United States, and other countries to enter for the first time in more than a year starting 14 May. Greece reopened to international tourists who provide a negative coronavirus test or proof of vaccination.
Greece took taking early steps to a full reopening by allowing tourists from the USA, the UK, Serbia, Israel, the United Arab Emirates, the European Union, and a few other countries into the country from 14 May 2021.
Travellers from those countries can produce a negative PCR test less than three days old or proof of vaccination, they will be allowed in and permitted to skip the mandatory weeklong quarantine in place.
What to Expect When Travelling to Greece
You are currently allowed to fly into Greece through dedicated airports of Kos, Mykonos, Santorini, Rhodes, Corfu, Athens, Thessaloniki and Chania and Heraklion on Crete to reach Greece's popular holiday destinations.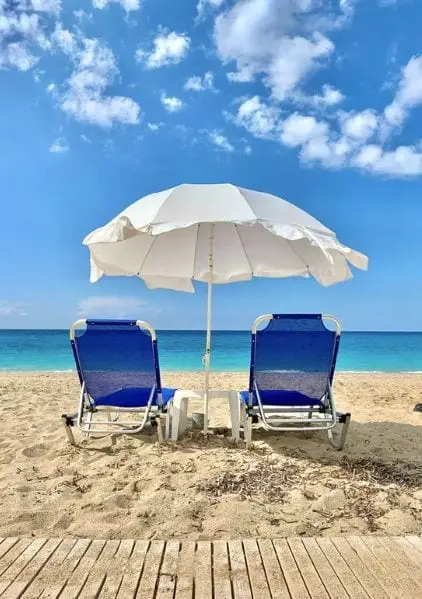 You would still have to follow Greece's coronavirus restrictions while you're in Greece. At present, it is mandatory to wear a mask in all public places (both indoors and outdoors), in all areas of Greece. Although many of the country's famous archaeological sites, like Athens' Acropolis, have reopened, you will be faced with the following restrictions:
bars and restaurants remain closed for dining-in 
a nationwide curfew is still in place from 12:30 am to 5 am;
restricted numbers are in place for churches and religious services;
maximum 3 persons permitted to travel in a taxi or a private vehicle (unless all members of the same family);
cross-regional travel is allowed for mainland Greece and the islands of Lefkada, Evia and Salamina (use of self-tests ahead of travel is strongly recommended but is not mandatory).
Cross-regional travel to the rest of the islands is permitted but only with either:
proof of vaccination and 14 days since the second dose, or
a negative result from a PCR test carried out up to 72 hours prior to travel; or
a negative result from a rapid test or self-test conducted up to 24 hours before travel; or
documentary proof of having recovered from Covid-19 (at least 2 months since infection, and no more than 9 months)
If you are travelling via ferry, you will need to complete a health questionnaire and hand it to the ferry operator before boarding. The forms will be provided by the ferry operator. Temperature checks may also be carried out before boarding.
There are specific measures relating to check-in, baggage allowances and other details are in place to reduce the spread of coronavirus If travelling by internal (domestic) flights. You should check with your operator directly for further detail.
Read: Travelling to the Schengen Area despite the COVID-19 Coronavirus
Travellers Allowed Into Greece
U.S. citizens are permitted to travel to Greece if you provide evidence of a negative PCR test if you are aged 5 years or over. Alternatively, if you are fully vaccinated at least 14 days prior to arrival in Greece, you are not required to present proof of a negative PCR test. But The Department of State has issued a Travel Advisory Level 4 for Greece advising U.S. citizens not to travel to Greece due to COVID-19.
Travellers from the UK can enter Greece if they are either a permanent resident in the UK, Greece or another EU country or a resident of other countries (including Australia, New Zealand and the USA). Like travellers from the US, you need to either provide a negative result from a PCR test taken within the 72-hour period before you arrive in Greece or show you have been fully vaccinated from Covid-19 at least 14 days before travel.
These measures will allow you to avoid the otherwise mandatory 14-day quarantine period. When you arrive by plane, you will also need to take a lateral flow test at the airport. You must also complete a passenger locator form online at least 24 hours before your arrival in Greece.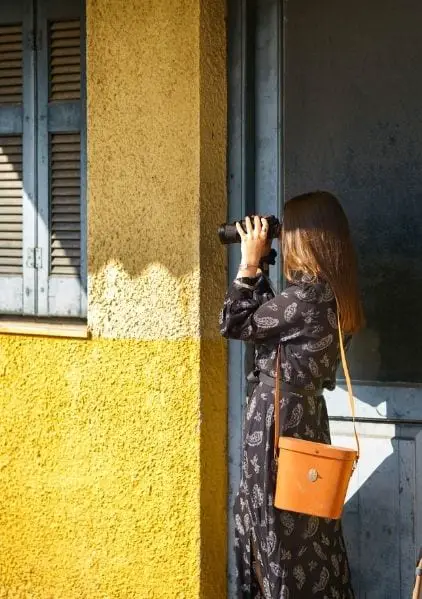 Travellers allowed into Greece are:
Bahrain
Belarus
Canada
China
Israel
Kuwait
North Macedonia
Qatar
Russian Federation
Rwanda
Saudi Arabia
Serbia
Singapore
South Korea
Thailand
Ukraine
United Arab Emirates
United States
Travellers from Australia & New Zealand can enter Greece without having to quarantine. All other travellers must self-isolate for 7 days from their arrival.
What will travel to an amber list country entail for UK travellers?
You can still travel to Greece, but as it is on the UK's amber list of travel countries, when returning back to the UK from Greece, you will need to take a pre-departure test. The test can be a lateral flow, rapid antigen test, or a PCR test – with proof of a negative result.
Once you arrive in the UK, you must self-isolate at home for 10 days, plus pay to take two PCR tests: one on day 2and one on day 8.
Comparatively, Greece has fared better than the rest of Europe in containing coronavirus infections. This reopening is to recover from the losses of the pandemic in order not to have a tourism season like that of last year.
Read: UK Travel Update: UK's Green List for International Travel
What are your views on Greece reopening? Comment below.
If you have plans to travel, check out the deals we found just for you and tell us your travel plans!
Check out the offers and discounts from:
And because of the pandemic, don't forget to get your travel insurance, which will cover you for flight disruptions and pandemic related matters.
IaM can help with your visa application to the United States, the UK & other countries
If you need help with a US visa, a UK Visa, or a visa to Europe, including help with appointment booking obligations, IaM can help. For more information and advice on US immigration, UK immigration law and US visa applications Or If you need any help or assistance please, reach out to your Visa Coordinator at IaM.