Christmas is Cancelled, Again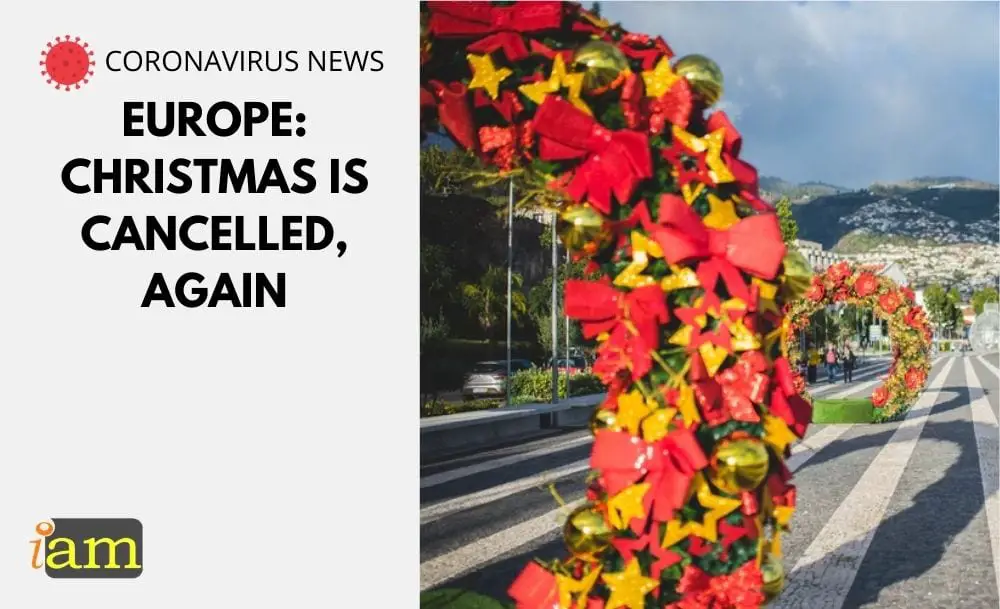 The UK came out of lockdown on 2nd December 2020. Since then, there have been calls for the UK to go back into lockdown. But as the coronavirus infections continue its upward trend, and many areas in England are moved into the higher tier restrictions the UK government is wrestling with whether to go back into lockdown. The picture of lockdowns and restrictions across Europe is a patchwork as we head into the Christmas and new year period. Find out the restrictions across the continent below.
UK
Government under pressure to cancel easing of restrictions over Christmas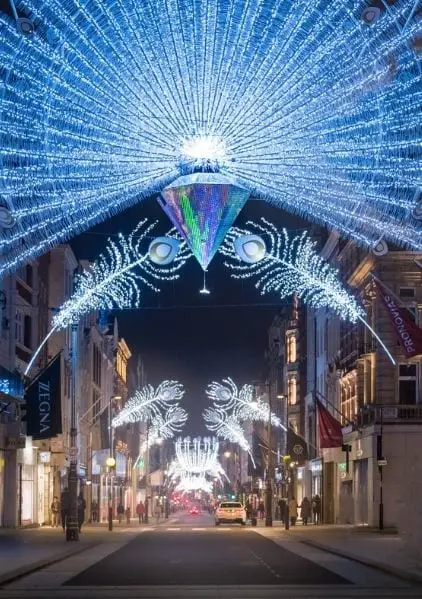 The four nations of the United Kingdom have been facing growing calls to scrap or limit the planned easing of coronavirus restrictions over Christmas after a spike in new infections.
The scheduled five-day easing would allow up to three households to form a 'bubble' in and out of the home. The Bubble allows a maximum of three households to mix between December 23 and December 27, regardless of the local restrictions in place just before December 23rd.
People will be allowed to travel between tiers and all parts of the country to meet their bubble.
They can only meet in homes, places of worship or public outdoor spaces, no pubs or restaurants
They can also meet people outside their bubble according to local rules
This contrasts with other European nations that have announced new restrictions for the holidays.
Shall the UK fail to get on top of the coronavirus infection rate, this will give more reasons for the EU to ban UK travellers after Brexit as the UK may be put on the list of restricted travel from EU third-country nationals.
Elsewhere in Europe, countries are approaching the pandemic in a different manner
Austria
Eased restrictions
Austria has eased restrictions ahead of Christmas after Austria completed its second national lockdown on 7 December.
A curfew has been introduced between 8 pm and 6 am and non-essential shops and other businesses have reopened.
Restaurants and bars will remain closed over the Christmas period for everything but takeaways.
Hotels are only open to business travellers and people visiting from countries with more than 100 cases per 100,000 people will have to quarantine for 10 days.
Bulgaria
Face masks and shortened Christmas market hours
The list of countries able to arrive in Bulgaria without restrictions has been the same since 16 July – they include the list of EU approved countries and EU member states.
Arrivals from Serbia, Kosovo, Bosnia, North Macedonia, Albania, Kuwait, Moldova, Israel and any other third country must have a negative COVID-19 test and sign a health declaration.
Face masks are obligatory in all outdoor spaces and Sofia, the Christmas market hours have been shortened.
Related articles:
Croatia
Borders are open, but restaurants are closed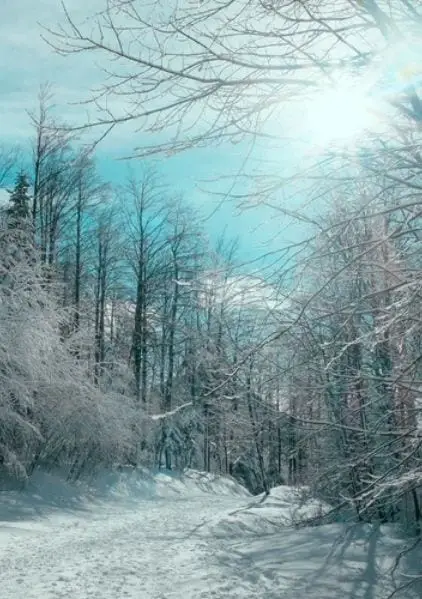 Croatian borders are open to more than just EU nationals and also include the UK, Switzerland, Norway, Lichtenstein, Andorra, San Marino, Monaco and Holy See visitors.
Croatia is also open to other countries, like the US, if you have a valid negative COVID-19 test result, taken within the last 48 hours. Otherwise, you must quarantine. Like previously, you must also fill in a travel announcement form online to receive an announcement certificate to display at the border.
In Croatia, restrictions include the closure of cafes, restaurants, fitness gyms, casinos, gaming machine facilities, and betting outlets. All fairs and wedding parties are banned. Bakeries can stay open until 10 pm and the sale of alcohol is prohibited between 10 pm and 6 am. Any audience is limited to 25 people. Public transport can only run to a capacity of 40%. There will be no hosting of Christmas or New Year eve parties by hotels & restaurants.
Cyprus
Curfew and some entry restrictions
Cyprus currently has a curfew between 9 pm and 5 am.
At its borders, Cyprus has three categories based on a country's epidemiological situation and updates the list to announce who can enter and how. Every passenger must fill in a Cyprus Health Pass upon arrival.
There are seven countries on list A, which there are no entry restrictions in place. These are Australia, Cyprus, Japan, Korea, New Zealand, Singapore and Thailand.
On List B, countries include China, Denmark, Estonia, Finland, Germany, Greece, Holy See (Vatican City State), Hong Kong, Latvia, Lithuania, Norway, Rwanda, San Marino, Serbia, Sweden, the U.K. and Uruguay. Travellers from these countries need a negative test for the virus no later than 72 hours before their arrival
All other countries are in category C, considered to be highly affected and arrivals must choose between taking a PCR test or self-isolating when entering Cyprus. They can also present the negative results of the COVID-19 test, which should not be older than 72 hours.
Czech Republic 
Closed establishments and limited public gatherings
Restaurants, hotels and indoor sports venues in the Czech Republic, which recently reopened two weeks ago, will also close again from Friday, said the prime minister, Andrej Babiš.
Public gatherings are to be limited to six people indoors and out, instead of 10 and 50, with a nationwide curfew from 11 pm until 5 am and an early start to Christmas school holidays, although shops will remain open.
"This year's Christmas will be different, but that is the result of the situation we are in," the health minister, Jan Blatný, told a news conference.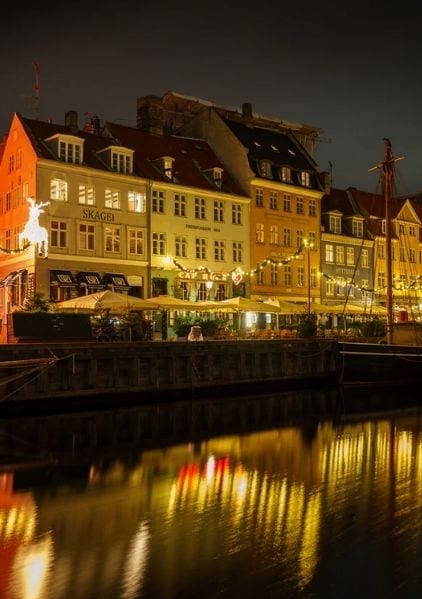 Denmark
Extended lockdown
Denmark shut its bars and gyms on 11 December, the lockdown, which was in operation in some regions throughout November, was extended to 31 more municipalities which will stay in place until 3 January.
Non-EU, Schengen or the U.K. countries are banned from Denmark and high-risk countries in these countries must have a negative COVID-19 test taken within 72 hours.
Estonia
Open to EU+ nationals
EU citizens, Schengen country nationals, travellers from the U.K., Andorra, Monaco, San Marino and the Vatican can visit if they do not have symptoms.
Arrivals from other countries not mentioned on the Ministry of Foreign Affairs list must go into a 14-day quarantine and take a COVID-19 test.
Finland
Extended restrictions until 6 January
Finland's restrictions for entry have been extended until 6 January 2021. EU nationals, travellers from the Schengen countries, and the U.K. are allowed into Finland if you have proof of a negative COVID-19 test, taken in the 72 hours before arrival. 
You will also need to have a second Covid test and quarantine for 72 hours until a second negative test becomes negative.
Opening hours for some businesses, restaurants and bars are in place until 28 February 2021.
France
Lifted lockdown & resumed international travel for COVID-19 safe countries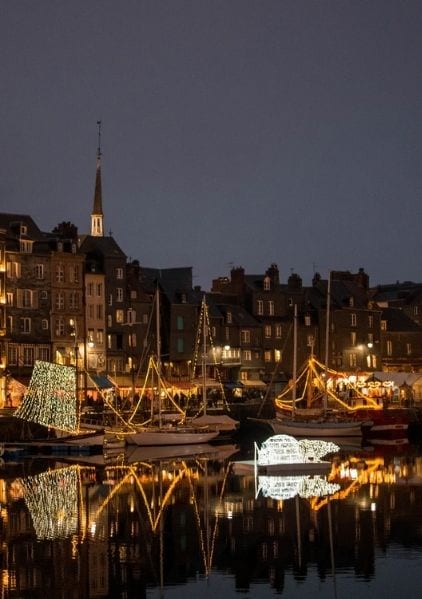 After about a month and a half in total lockdown, the French authorities have replaced the strict lockdowns with a nightly curfew and keeping a few types of venues closed.
This means theatres, cinemas, bars and restaurants will remain shut. A nationwide curfew will also be imposed from 20:00 to 06:00. The curfew will be lifted on Christmas Eve but not on New Year's Eve.
Announcing that the health situation in France has improved considerably in recent weeks, and noting that the second wave of the pandemic had not ended, the French Prime Minister Jean Castex confirmed the easing of restrictions.
With the lockdown at an end, both international travel and travel to different regions of France will again be possible for non-essential reasons, so tourists and second homeowners can again visit France, and people can travel to see relatives and friends in other parts of the country or other countries.
Travel will be possible only from and to countries under France's list of epidemiologically safe countries. Currently, the following countries are classed as low-risk and people are allowed to travel to France from:
European Union
Andorra
Australia
the Holy See
Iceland
Japan
Liechtenstein
Monaco
New Zealand
Norway
Rwanda
San Marino
South Korea
Singapore
Switzerland
Thailand
the United Kingdom
It should be noted that once the UK's exit from the European Union is complete, it becomes a third-country and as such, may be removed from this list if the epidemiological situation continues as it currently is.
A new process for undergoing COVID-19 testing upon arrival in France is in place. Travellers also have the option to present the results of a test taken at a maximum of 72 hours before arrival to France, and not take a new one in France.
Germany
Tightened restrictions after 'lockdown light' fails
On Tuesday, tighter restrictions took effect in Germany shortly before Christmas. Germany has closed most stores and schools, and further limited social contacts to drive down coronavirus infections rated that have remained high.
Most non-food stores will remain closed, as will businesses such as hairdressers. Takeouts are permitted, but consumption on-site is banned.
These measures came in after Chancellor Angela Merkel, and the governors of Germany's 16 states, agreed on Sunday to step up the country's lockdown measures from December 16 to January 10 to stop the rise of COVID-19 cases. This was after existing restrictions in November failed to significantly reduce the number of new infections, she said.
Except for Christmas, the number of people allowed to meet indoors will remain restricted to five, not including children under 14.
Greece
Lockdown until January 7
People need permission to leave their homes by sending a text message to a government number, which includes the reason and their details.
A nationwide curfew is in place from 10 pm until 5 am. Shops and schools remain shut. Book shops and hairdressers were allowed to open in the run-up to Christmas.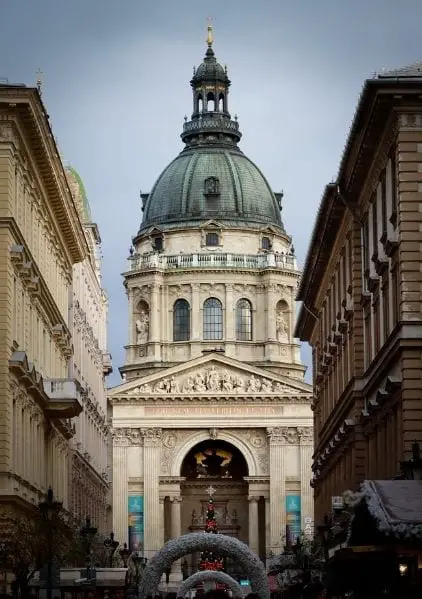 Hungary
Lockdowns extended and borders still closed
The lockdowns in Hungary were extended by Prime Minister Viktor Orban of until January. There's a curfew in place from 8 pm to 5 am and all public events are banned and family and private gatherings are capped at 10 people.
Hungary opened its borders to citizens of the EU, the European Economic Area (excluding the U.K.) and Switzerland on 21 June. Unfortunately, it closed its borders again on September 1 to all travellers and this has been extended.
Iceland
Free tests and exemptions for prior infections
Iceland has had a policy of double screening, which is in place until February 2021. You have a choice of going into a 14-day quarantine or choosing the two tests route.
The first test is when you arrive and the second test is done after 5 or 6 days of quarantine. If negative, you are free to enjoy Iceland without restrictions.
The tests are free until 31 January and if you already have a negative COVID-19 test, you will be exempt from measures at the border.
Italy
Tightened measures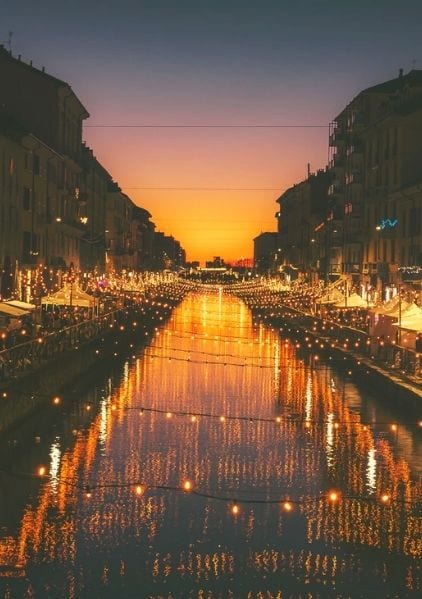 Italy is tightening measures over Christmas. A new lockdown which will place the whole country under "red-zone" could come into place between Christmas eve and New Year. Prime Minister Giuseppe Conte described the potential lockdown as a "new squeeze".
The measures could include extending night curfews, banning non-essential movement, shutting all except for non-essential shops and closing all bars and restaurants on weekends and holidays.
Designating the whole country as a Red Zone means that there is a ban on travelling between different regions from 21 December to 6 January and people will not be allowed to leave their hometowns on Christmas Day, Boxing Day and New Year's Day.
The current 10 pm-5 am curfew will remain, meaning traditional midnight mass will not be able to happen, although churches can remain open.
The Pope has brought the traditional mass forward to 8 pm for people to be able to return home before the curfew kicks in.
Ireland
Country reopened after lockdown, restaurants opened with limitations
The country came out of a six-week lockdown on 1 December, where all non-essential shops were closed, restaurants could only offer takeout, and people couldn't travel further than 5 kilometres (3 miles) from their homes. Schools stayed open.
Ireland has five tiers of restrictions and after coming out of lockdown on 1 December, Ireland is under tier 3 restrictions. Tier 3 advisory is that people should work from home, up to six people from two households can meet outdoors and the shops are open.
From 4 December 2020, cafes, restaurants and pub restaurants can open, with a maximum of six people per table and from 7 December, people in nursing homes can have one visit from one person each week.
Latvia
State of emergency is extended to 11 January
Latvia permits EU, Schengen and UK travellers into their territory, following ECDC recommendations. You must go into a 10-day quarantine period on arrival. You must also fill in an electronic form 48 hours before arrival.
There are restrictions on movement around Latvia and with reduced access to services that have been extended to January 11. Businesses are open under strict rules and public gatherings are banned.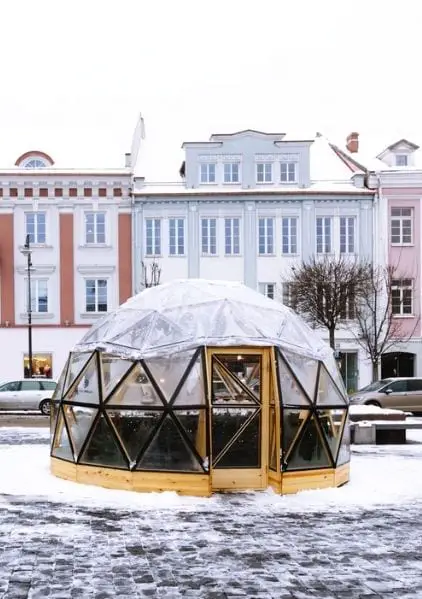 Lithuania
Lockdown extended
On 7 November, the country went into a three-week lockdown and this has been extended until 31 December. Businesses are affected by the lockdown and will have to halt or reduce their operations. Tighter infection control measures are being enforced, and work and education will be arranged with minimum contact.
Like most other EU countries, Lithuania follows the ECDC traffic lights map for allowing entry. Lithuania allows access from EEA countries but those countries which are red or grey are subject to the requirement of testing for COVID-19 or 10-day isolation.
Luxembourg
Curfews and establishment closures
There are no restrictions on Luxembourg's border from other European countries and the EU recommended countries until 31 December.
Luxembourg has an 11 pm curfew in place and other provisions include limiting visitors to two people in households. Additionally, restaurants, bars, cafes and gyms are closed.
Malta
Reduced travel green list
Malta is operating a system of green, amber and red lists. Travellers arriving from countries on the green list don't have any restrictions.
Countries on Malta's 'green list' are Australia, China, Denmark, Finland, France (Ile-de-France), Germany (Baden-Wurttemberg), Greece (Attiki), Iceland, Italy (Sicily and Sardinia), New Zealand, Norway, Portugal (Madeira, Azores), Rwanda, South Korea, Spain (Canarias), and the United Arab Emirates.
Countries on Malta's 'amber list' are for those that need to show a negative COVID-19 test taken within 72 hours before boarding a flight to Malta. The list of countries is Andorra, Austria, Belgium, Bulgaria, Canada, Croatia, Cyprus, Czech Republic, Estonia, France (all airports except Ile-de-France), Germany (all airports except Baden-Wurttemberg), Greece (all airport except Attiki), Hungary, Indonesia, Ireland, Italy (all airports except Sicily and Sardegna), Japan, Jordan, Latvia, Lebanon, Liechtenstein, Lithuania, Luxembourg, Monaco, Morocco, Netherlands, Poland, Portugal (all airports except Madeira, Azores), Romania, San Marino, Slovakia, Slovenia, Spain (all airports except Canarias), Sweden, Switzerland, Thailand, Tunisia, Turkey, the U.K., Uruguay, and Vatican City.
All other countries are on the red list. Travellers based in a red list country must have spent at least the 14 days prior in a safe corridor country before entering Malta and are also recommended to have a negative PCR test 72 hours before you arrive.
Currently, Malta requires the wearing of face masks everywhere and recently closed bars and social clubs and limited group gatherings to six people.
The Netherlands
Toughest new five-week lockdown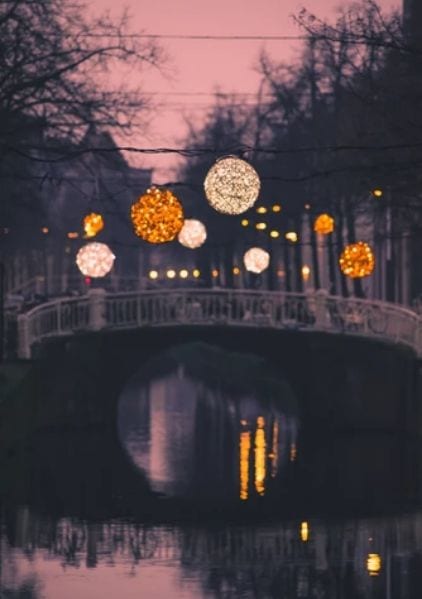 The Netherlands began introducing strict new coronavirus restrictions on Tuesday in a lockdown that will remain in place until the middle of January.
Schools, non-essential shops, museums and gyms are all closed. Primary and secondary schools are switching to distance learning and people are urged to remain indoors as much as possible.
People have also been told to refrain from booking non-essential travel abroad until mid-March. But restrictions will be slightly eased for three days over Christmas when Dutch households are allowed three instead of two guests.
This lockdown in the Netherlands is the strictest set of measures announced in the country since the pandemic began.
The Belgian Prime Minister Alexander De Croo warned people from the Netherlands not to cross the border to go shopping or come for their holidays or face border restrictions being introduced. He stated that "I hope it won't be necessary, I think the message is clear. In any case, [Dutch Prime Minister] Mark Rutte said so himself."
Norway
Stay at home & reduce contact
Norway requires a negative PCR test for anyone coming from a COVID-19 high-risk country, as designated red by the ECDC map. Quarantine is currently 10 days.
A new stay-at-home measure has been introduced to reduce social contact as much as possible and businesses are operating under tight restrictions.
Government guidelines are that people should have no more than five guests in their home, but on Christmas Eve and New Year's Eve, ten people are permitted.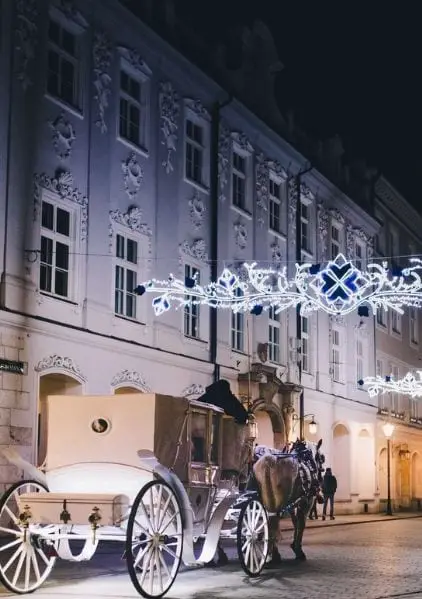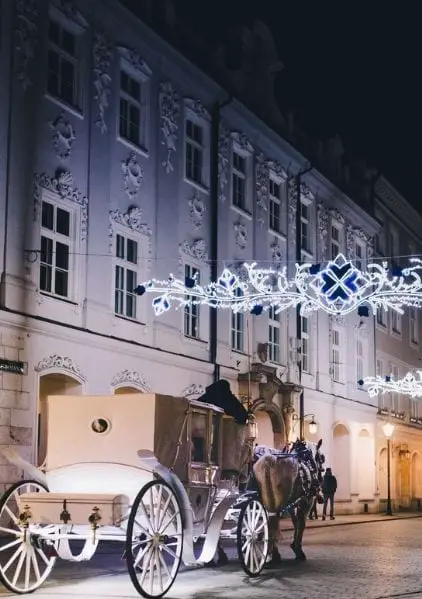 Poland
'100 day battle plan'
A '100 day battle plan' for fighting COVID-19 was announced. Currently, shops have reopened with strict restrictions in place under the "responsibility" stage.
From 28 December, the "stabilization" stage begins dividing Poland into three new zones – red, yellow and green where different restrictions will apply. A national lockdown is expected to be avoided but is possible if the situation deteriorates. Poland is pinning its hopes on a vaccine programme being in place after the 100 days.
Borders are open for EU, EFTA and U.K. nationals with no quarantine conditions.
Portugal
Relaxed restrictions over Christmas
Portugal is expected to allow domestic travel between 23 and 26 December. Lockdown Rules are to be eased over the Christmas season to allow people to visit their friends and family. But measures will be reimposed before New Year's Eve.
A 10-person limit on gatherings will be lifted for Christmas and the curfew will be pushed from 11 pm to 2 am on 24 and 25 December.
Face masks are being urged to be worn. The current curfew is also to be pushed back from 11 pm to 2 am on 24 and 25 December.
U.K., EU and Schengen area arrivals are allowed to visit, as are the EU-mandated countries. Expect airport screening and temperature checks with some people being asked to take a COVID-19 test and isolate until they get the results.
Romania
Quarantine for certain visitors
Romania has a nighttime curfew from 11 pm to 5 am with all stores closing at 9 pm.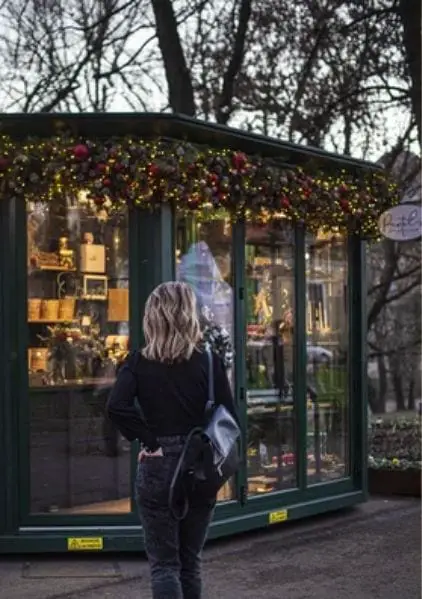 People coming from the following countries must quarantine for 14 days:
Andorra
French Polynesia
Czech Republic
Luxembourg
Belgium
Switzerland
Liechtenstein
Slovenia
Armenia
France
Montenegro
Austria
Poland
Georgia
Croatia
Netherlands
Italy
Bosnia and Herzegovina
San Marino
North Macedonia
Guam
Spain
Portugal
Slovakia
Jordan
Hungary
Monaco
Bulgaria
Lithuania
Denmark
Slovakia
Limited shopping
Slovakia allows businesses to operate under strict conditions. Restaurants are to operate a takeaway-only service, public places are closed and the over-65s have dedicated opening times to shop for groceries (9 to 11 am, Monday to Friday).
Travellers from low-risk countries (Australia, China, Finland, Iceland, Ireland, Japan, New Zealand, Norway, Singapore, South Korea and Taiwan) have no entry restrictions. All other arrivals from EU areas must quarantine for 10 days. Arrivals from other countries must stay in self-isolation until they have proof of a negative PCR test.
Slovenia
Limited unrestricted access
Only 8 countries are currently on Slovenia's 'green list' – Australia, Japan, South Korea, New Zealand, Rwanda, Singapore, Thailand and Uruguay. They are not subject to any restrictions. Other regions have open access too, including the Faroe Islands and Greenland, Aland in Finland, and Trøndelag in Norway.
Most countries are on Slovenia's red list must possess a negative COVID-19 PCR test or quarantine for ten days.
Countries not on the green or red list are presumed to be on the orange list. Orange list travellers are allowed without needing a negative COVID-19 test or quarantine.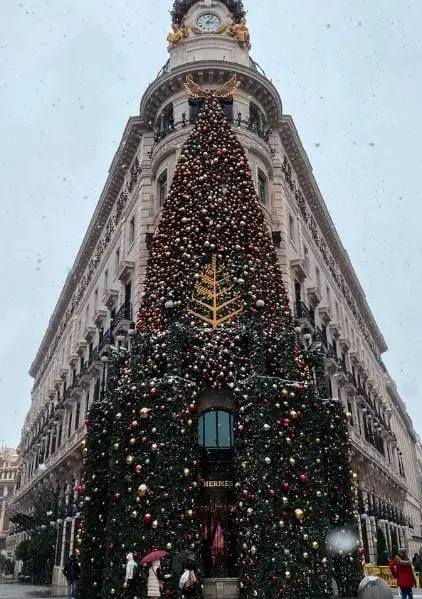 Spain
Limited travel and social gatherings
From 23 December to 6 January travel between Spain's regions will be allowed, but only to visit friends and family.
Social gatherings on Christmas Eve, Christmas Day, New Year's Eve and New Year's Day will be limited to 10 people – including children.
Curfews will be reduced to 1:30 am on Christmas Eve and New Year's Eve instead of the usual 10 pm to midnight depending on the region.
Sweden
Limited gatherings
Sweden did not go into a lockdown in the first coronavirus wave in the spring. This caused people to conclude that Sweden was pursuing a herd immunity approach to handling the pandemic. But strict new measures have been enforced since December 14.
Under the restrictions, gatherings are limited to a maximum of eight people, including over Christmas and New Year's Eve.
Close contact with people outside your home is to be limited to one other household and the advice is to avoid shopping and using public transport.
Switzerland
Quarantine, even with negative tests
Switzerland's regions are responsible for implementing local lockdowns as appropriate and many have implemented procedures, such as limiting gatherings. Masks in enclosed public spaces are mandatory.
Anyone arriving from a high-risk country must go into quarantine or face a fine and crucially, a negative PCR test does not exempt travellers. 
Have these measures affected your Christmas plans? Comment below.
IaM can help with your visa application to the United States, the UK & other countries
If you need help with a US visa, a UK Visa, or visa to Europe, including help with appointment booking obligations, IaM can help. For more information and advice on US immigration, UK immigration law and US visa applications or if you need any help or assistance please, reach out to your Visa Coordinator at IaM.